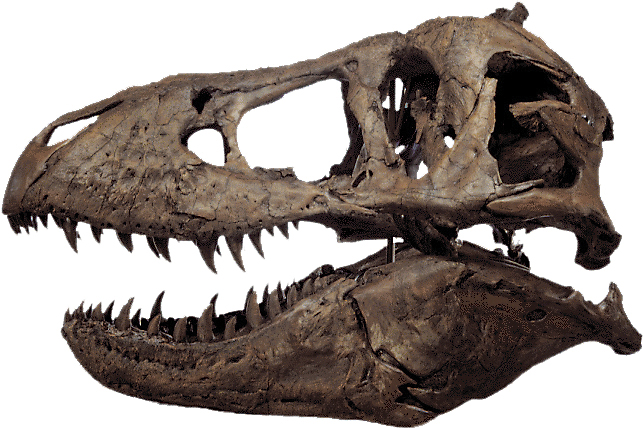 20 Aug

Arts 2010 Round Up

in
---
Make Time for T. Rex
Montana State University's Bozeman-based Museum of the Rockies is a one-stop shop for all things dinosaur. Tyrannosaurus rex? Check. Triceratops? Got it. Deinonychus? Yep. People from all over the world drop in to view the museum's famous collection of fossils, many of them found in Montana, and to participate in its paleontology department's programs, spearheaded by paleontologist/curator Jack Horner (who also happened to be science advisor to the Jurassic Park films).
Dinosaurs Under the Big Sky, the museum's latest dinosaur exhibit, is located in the Siebel Dinosaur Complex and includes the Hall of Giants, where visitors come face-to-face with some of the rarest examples in the world of giant sauropods, reptilian sea monsters, and even massive birdlike creatures. The Mesozoic Media Center details the high-tech methods Horner's team uses in its paleontological pursuits, while the Hallway of Growth and Behavior treats visitors to some of the only examples in the world of dinosaur embryos and nests. The Hall of Horns and Teeth (which houses the world's largest T. rex skull), is chock-full of examples of non-avian dinosaurs from Montana's prehistoric past.  Go ahead and visit — T. rex is waiting: www.MuseumoftheRockies.org.
---
Big Sky Lullaby
When is a CD if piano music more than it seems? When it's recorded by Kate Kohler, who, up until recently, was a resident of Bozeman, Mont. (now of Los Angeles). While still in Montana, Ms. Kohler recorded a trio of "Lullabies for Grownups" CDs that have earned kudos not only for their pleasurable listening qualities but also for their usefulness in meditation, acupuncture, childbirth, yoga, massage therapy — we could go on.
Kate Kohler describes her work as "gentle, imaginative piano music for relaxation and healing." We'll carry it further and add thoughtful, poignant, and refreshing to the mix.
These three entries in Kohler's "Piano Music For Everybody!" — Moon; Stars; Clouds — share Ms. Kohler's solid technical approach, the optimistic vibe of her playing, and the ability to relax the listener and help strip away built-up stresses — all without feeling overproduced and squeaky clean, as so many similar recordings tend to be.
Take the most memorable moments of Vince Guaraldi's "Peanuts" piano music, blend it with your favorite Windham Hill piano sampler, add the feeling of sinking into a sumptuous feather bed, and you'll have an inkling of what Ms. Kohler's music can do for you.
Visit www.katekohler.com for samples of her music. Your becalmed soul will thank you.
---
Respected Access, Not Restricted
It takes a special type of moron to rupture a road sign with a shotgun, but there doesn't appear to be any shortage of them — morons with firearms, that is (or road signs, for that matter). But for every mindless goober with a gun and a grudge against signage there are scores of folks, outdoor enthusiasts all, who care for and respect the natural environment, and some of them are the folks at Tread Lightly!, a national nonprofit organization with a mission to proactively protect recreation access and promote responsible recreation through education and stewardship.
Tread Lightly's newest public service announcement initiative, "Respected Access," is, in its own words, " … an unprecedented new campaign aimed at maintaining or enhancing access to the great outdoors by improving respect for public land." The program has rolled out six new public service announcements bearing the basic tag line "Respected Access is Open Access." One poster offers viewers a stunning vista … with a discarded appliance in the foreground, and sports the caption, "Don't leave your home on the range." Another features one of those cutesy shotgun-blasted signs with the caption, "It's like shooting ourselves in the foot."
For the full skinny on Tread Lightly's good works, visit www.treadlightly.org and www.respectedaccess.org. You, too, can help prevent trigger trash.
---
Murder, Mystery and Mayhem at the High Plains Bookfest
Put your crime scene investigation skills to use October 7 – 10 in Billings, Montana! The 8th annual event, which celebrates the life and the literature of the High Plains, will explore the theme of murder and mystery through panel discussions, a small film festival and a banquet featuring authors nominated for the High Plains Book Awards. Keynote speakers include Rocky Mountain College professor and historian Tim Lehman, who will discuss his recently published novel Bloodshed at Little Bighorn, and Montana State University – Billings professor Sue Hart, an award-winning historian and author. Whether it's open mic poetry readings or a critical discussion on plot formation and character development, the multi-day event is sure to entertain and inform the entire family! For more information and a complete schedule of the activities, please consult www.highplainsbookawards.org.
---
Northern Rockies Wisdom
"Some notable sight was drawing the passengers, both men and women, to the window; and therefore I rose and crossed the car to see what it was. I saw near the track an enclosure, and round it some laughing men, and inside it some whirling dust, and amid the dust some horses, plunging, huddling, and dodging. They were cow ponies in a corral, and one of them would not be caught, no matter who threw the rope."
— Opening lines of Owen Wister's The Virginian, 1902, set in Medicine Bow, Wyo.