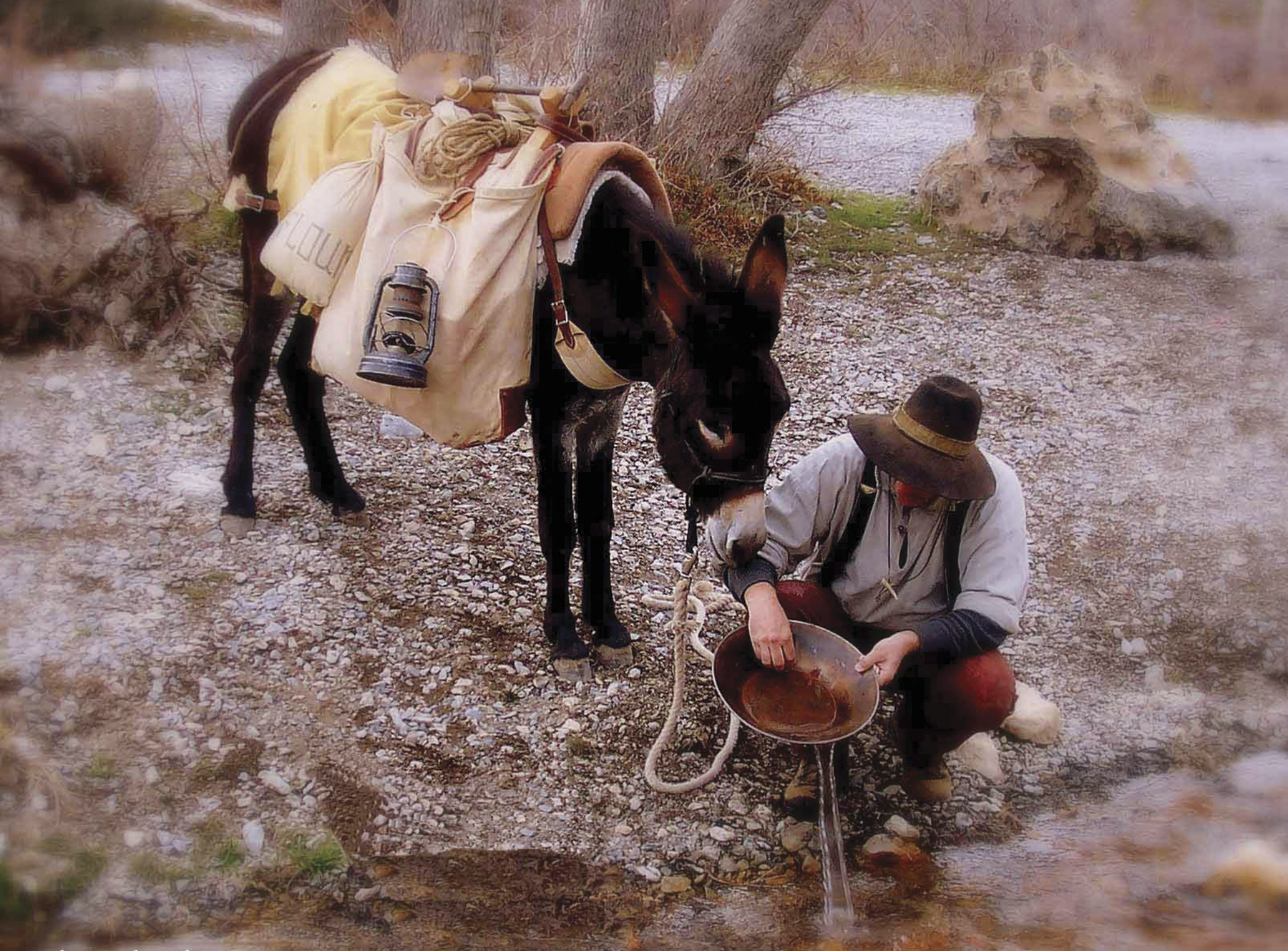 24 Jul

Summer 2013 Round Up

in
---
The 94th annual Cody Stampede
From the turn of the century, rodeos and parades were part of Fourth of July fun in Cody, Wyoming. Today, the tradition continues with the 94th annual Cody Stampede, returning this summer with the toughest cowboys from across the nation, competing in bareback riding, tie down roping, bull riding, barrel racing and more, from June 30 to July 4. The Stampede draws thousands of visitors annually and has been held every summer since 1919, establishing itself as one of the longest running professional rodeos.
If you go, don't miss the Stampede Parade where floats and entries are as varied as the interests of the people in this region. From the authentic costuming of horse club members to refurbished steam tractors, from marching bands to marauding mountain men, the parade reflects the culture and history of Cody's wild West. Visit www.codystampederodeo.com or call 307.587.5155 for more information.
---
Ennis on the Madison Fly Fishing Festival
Ennis, Montana, will one again celebrate the sport and art of fly fishing during the 11th annual Ennis on the Madison Fly Fishing Festival. Scheduled to take place August 30 to 31, festivities include live music and mouth-watering barbeques, casting clinics and competitions, fly-tying demonstrations, conservation exhibits and a lineup of nationally recognized authors and speakers. There will also be a raffle for a new, fully equipped drift boat donated by ClackaCraft. The festival is held on Main Street in historic downtown Ennis, a few short steps from the Madison River.
Proceeds benefit the Madison River Foundation, a nonprofit founded in 2003 that advocates for the Madison River ecosystem amid the challenges of residential and population growth, commercial development, increasing recreational use and the traditional Western competition over scarce water resources. For more information, visit www.madisonriverfoundation.org or call 406.682.3148.
---
Bozeman, Montana, Named Among Best Small Towns in America
An international travel publication named Bozeman, Montana, as one of the best small towns in America. Fodor's Travel selected 10 winners based on criteria that included population under 50,000 and area attractions such as restaurants, museums, cultural points of interest and outdoor adventures.
An article on Fodor's website described Bozeman as a college town with an artsy vibe, and as "a nature-lover's paradise, no matter the season." Throw in the town's "mix of faculty, students, cowboys, outdoor enthusiasts and the odd celebrity," add popular activities including the year-round Bozeman Symphony Society and summertime Shakespeare in the Parks, and top it off with unique accommodations and dining options for an ideal base for "fly fishing, skiing, rafting and exploring Yellowstone National Park."
Large cities may get the most media attention, writes Fodors.com, but for savvy travelers, small towns are the best-kept secrets. "In a time when 'authentic' is a travel buzzword, these hamlets are attracting visitors with an often unexpected — and surprisingly sophisticated — array of independent and locally-minded cultural, outdoor and culinary offerings, all minus the urban price tags," the article states.
Other towns that made the list were Sedona, Arizona; Traverse City, Michigan; Healdsburg, California; St. Augustine, Florida; Provincetown, Massachusetts; Brattleboro, Vermont; Galena, Illinois; Door County, Wisconsin; and Walla Walla, Washington.
---
Ridin' for the Brand, a Documentary
Looking beyond the romanticized cowboy myth, the documentary "Ridin' for the Brand" presents an honest view of the daily grind of ranch work and documents how this way of life is changing.
Directed and produced by Stephanie Alton, the film follows three old-time Montana ranching families for one year. The three families came to the Big Timber area during the era of Texas cattle drives over a century ago. Today, these families struggle to maintain the only life they know and love amid challenges of environmental and economic issues, such as rapid development, consumerism and drought.
Alton was inspired to make the film after she followed her dream and adventured into Montana ranch country, living on a number of ranches where she witnessed the disconnect between the consumer sector of the city dweller and the producer in the agricultural sector. Identifying with both, she sought to make a documentary that bridged the two lifestyles. "Ridin' for the Brand" explores both the hardships and joys brought by the traditional lifestyle the West was built upon.
---
Pottery by Audrey Rosulek
Working from her studio in Missoula, Montana, ceramic artist Audrey Rosulek creates unique and beautifully chaotic works based on abstract interpretations of the natural environment surrounding her — the snow, mountains, fires, sunshine and endless skies of Montana. "The seasons change in the background of my life and inspire my work," Rosulek said. "I translate my daily landscape into playful abstract drawings that wrap around the surface of my ceramic pots. My drawings are full of scribbles and smudges, which can be a form of spontaneous expression or a means to hide something that wasn't good enough."
Using a style that is at first meticulous during the sculpting process to create soft and smooth forms, she then loosens up her approach, allowing herself to intuitively and freely doodle designs to give each piece of pottery character. She will glaze some portions of her pots, "providing protection," while other areas are left "raw, exposed and vulnerable."
As an artist born, raised, educated and still residing in Montana, her pieces are modern and original interpretations of the landscape and seasons. Her work is on display at The Clay Studio and talc gallery, both located in Missoula.
---
Truth in Numbers
Is there any truth to the ol' adage that there are more deer than people in Montana?
Nope. Not according to numbers provided by the Montana Fish and Game and the state's Census and Economic Information Center. Montana's population reached 1 million in January and the state deer population is a little less than half of that with 407,000, mulies and white tails. We are still one of the least densely populated states though, with fewer than seven people per square mile compared to the national average of 87.4.
If you include elk, pronghorn and fish populations however, critters far outnumber Montanans per square mile. There are 1.4 elk, 1.4 pronghorn, 3.3 deer and 896 fish per square mile compared to 6.8 people per square mile. And that's excluding all the dog lovers in Bozeman! Lots of wide open spaces and furry faces in Big Sky Country.
---
Artistic Horizons Art Show
The second annual Artistic Horizons art show brings together 14 nationally-recognized artists for a show and sale in Bozeman, Montana. Proceeds benefit Arts Without Boundaries, a nonprofit organization that brings workshops, concerts and lessons in the performing and visual arts to schoolchildren in Montana communities.
The Artistic Horizons show will take place June 27 to 29 at the Hilton Garden Inn Ballroom in Bozeman. There will be an opening gala at 6 p.m. on June 27 when artists will be on-hand to discuss their work. There will also be wine tasting, hors d'oeuvres and music provided by Basement Jazz, an acclaimed quartet from Bozeman High School. Tickets for the opening night gala are $50 and the show is open to the public the following Friday and Saturday.
In conjunction with the art show, workshops specializing in plein air oil painting will take place June 24 to 29. The workshops, either three or five days long, will be taught by landscape painters Jill Carver, Matt Smith and Skip Whitcomb and cost either $550 or $600. Art teachers are able to participate on scholarship.
---
Celebrate Virginia City, Montana: 150 Years!
This summer is filled with events celebrating the sesquicentennial of finding gold in Alder Gulch and the cultural heritage of Virginia City, Montana. Festivities begin Memorial Day weekend, with events planned every weekend through Labor Day and activities every day in between.
On May 26, 1863, around four in the afternoon, a trail-weary party of six men decided to make camp beside a mountain stream whose course they had been following since early morning. What they found later that day proved to be one of the richest gold deposits in North America, and would be one of the greatest events in the history of Montana.
Virginia City became a town in short order, and soon became one of the most prominent cities in the Rocky Mountains, becoming the site of many "firsts" in Montana's colorful history; among which were: the first territorial capital, the first newspaper, the first meeting of the Montana Historical Society, the first public school, Montana's first Masonic Lodge, and is also recognized as the original site for the Vigilantes of Montana.
The history of Virginia City and the area is long and rich, and features many cultures and characters; find out more through educational events and celebrations this summer. Highlights include a non-motorized vehicle parade on May 25; discovery of gold historical performance and events on May 26; Brothel Days on June 29; the National Stagecoach and Freightwagon Association National Conference July 10 to 14; Virginia City Treaty Days and Daylight Creek Gathering to honor the Lemhi Shoshone and native heritage of the area July 19 to 21; and Grand Victorian Balls June 21 to 23 and August 16 to 18.
For more information visit www.virginiacity.com or call the chamber at 800.829.2969.
---
Livingston's Depot Exhibit​
The Livingston Depot Museum opens on May 25 with a special photography exhibit. "Livingston Found: A Rescued Photographic Treasure" features large-format black-and-white photographs of steam trains and life in Livingston, Montana, from a rare and historic collection of glass plate negatives, some of which are more than 100 years old.
"These have never before been on display that we know of," said Angela Gill, a Livingston photographer and guest curator of the exhibit.  The images reveal interesting aspects of local train history and "are somewhat of a mystery," Diana Seider, museum director, said.
The negatives were going to be destroyed seven years ago, but were saved and processed by Gill, whose father imparted an enthusiasm for steam engines and the railroad. "It's a mystery as to who the photographer was and who the subjects are, but it's very apparent that these images are from Livingston," Gill said.
With minimal restoration, the images were printed with great clarity due to the sizable negatives. Also on display will be some of the original camera equipment and darkroom supplies rescued from the same location.
The special exhibit is complemented by the museum's history displays that introduce visitors to the history of railroads in Montana with special attention to the Northern Pacific and its central role in opening Yellowstone, America's first national park.
The museum plans to continue its Third Thursday summer program series beginning at 7 p.m. on June 20 with a reception for the photography exhibit. The event will feature music by Holler' N Pine, hors d'oeuvres, cocktails and wine tasting recommendations from Gourmet Cellar.
Summer exhibits will run through September 2. Museum hours are from Monday through Saturday from 9 a.m. to 5 p.m., and Sunday from 1 to 5 p.m. Admission for the summer sessions is free. For more information, contact the Depot at 406.222.2300 or visit www.livingstondepot.org.
---
The Economics of Outdoor Recreation
Participation in outdoor recreation reached a five-year high in 2011 with nearly 50 percent of all Americans ages 6 and older enjoying the outdoors. That equates to 141.1 million outdoor participants. The findings are part of The Outdoor Foundation's 2012 Outdoor Recreation Participation Report, the most recent report tracking American participation trends in outdoor recreation. Findings are based on an online survey of more than 40,000 Americans ages 6 and older and covers 114 different activities, making it the largest survey of its kind.
In the Northern Rockies region, outdoor participation for Montana and Wyoming was slightly higher than the national average with 71 percent of residents getting outdoors to enjoy all Mother Nature has to offer. Participation in Idaho topped their average at 74 percent of residents recreating outdoors, according to surveys conducted in 2011 and 2012 by the Outdoor Industry Association (OIA). These percentages exclude participation in hunting, fishing and wildlife viewing which were estimated separately.
All this outdoor activity equates to big business for the Northern Rockies region. Outdoor recreation generated $16.6 billion in consumer spending, 191,000 jobs, $4.7 billion in wages and salaries, and more than $1.1 billion in state and local tax revenue for the tri-state region.
Nationally, outdoor recreation is bigger than one might expect and is a significant economic driver in the United States, according to the OIA which is located in Boulder, Colorado. Every year, Americans spend $646 billion on outdoor recreation — on gear, vehicles, trips, travel-related expenses and more — according to 2011 data by the Bureau of Economic Analysis. The organization found that Americans spend nearly as much on snow sports alone, $53 billion, as they do on Internet access, $54 billion.
---
GEAR REVIEWS
---
Sage CIRCA Rod
The Sage Circa Rod is a new slow-action rod that uses Konnectic technology for a relaxed casting tempo combined with fast recovery and accuracy. Konnectic technology packs more carbon fiber into a smaller diameter for a narrow taper through the length of the rod. This creates a consistently slow, yet responsive action from butt to tip. The enhanced sensitivity gives anglers the precision and control needed for delicate presentations of those dainty dry flies. The rod also won the Best Fly Rod award at the EFTTEX show in Paris for 2012. With six different models in the collection, and ranging in weight from 2 to 5, the rod retails for $745 to $775.
---
Redington Sonic-Pro Ultra Packable Waders
Weighing in at about 30 ounces and made to fit in a backpack, Redington's Sonic-Pro Ultra Packable Waders are great for the destination angler. The four-layer waders are durable, yet 20 percent lighter than competing waders. The whole thing stuffs into its own front pocket, and a removable tool pouch adds storage and allows for access to fishing tools independent of the waders. With neoprene booties, gravel guards and sound-welded seams, these packable waders, which retail for $290, provide transportability without neglecting the necessary features.