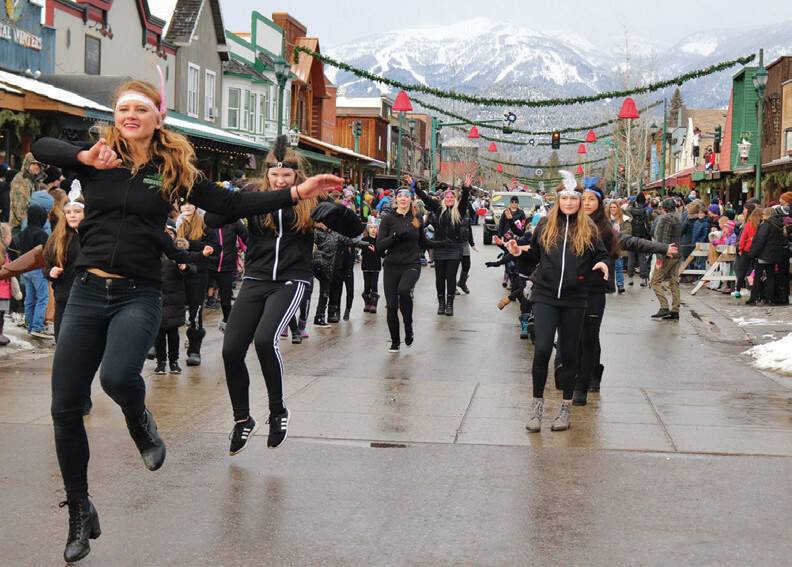 Whitefish Winter Carnival. Photography by Linda Ray.
23 Nov

Round Up: Winter Culture

in
Cold-season festivities
While not everyone may agree that winter is the most wonderful time of the year, live music and seasonal celebrations can offer a welcomed boost to the spirits. Here are some events around the region that are designed to do just that.
January 27 – 30
Montana Winter Fair
Lewistown, Montana
montanawinterfair.com
In honor of Montana's agricultural heritage and the Western way of life, the 75th Montana Winter Fair features more than 20 events throughout the Lewistown area, including a rodeo, arm wrestling competition, polar plunge, livestock shows, live entertainment, and more.
January 28 – February 6
McCall Winter Carnival
McCall, Idaho
visitmccall.org
Since its inception in the 1960s, this carnival has evolved into an iconic Idaho event, drawing more than 60,000 people each year for a children's torchlight parade, live music, fireworks, a snow sculpture competition, themed dinners, a craft fair, and more.
March 10 – 12, 2022
Food & Wine Winterfest
Jackson Hole, Wyoming
jhfoodandwine.com
This unique biannual food and beverage festival spotlights Jackson Hole's culinary community, allowing guest chefs, winemakers, mixologists, and beer experts to pair their unique offerings with local flavors.
April 1 – 3
Jackson Hole Rendezvous
Jackson Hole, Wyoming
jacksonhole.com
The iconic Tetons serve as the backdrop for this spring lifestyle and music festival, with a legendary lineup of acclaimed folk, rock, country, blues, gospel, and bluegrass musicians who will perform in the Jackson Town Square and at the base of Jackson Hole Mountain Resort.
April 4 – 6, 2022
Whitefish Winter Carnival LXIII
Whitefish, Montana
whitefishwintercarnival.com
With this year's theme, 80s Rewind, the town of Whitefish celebrates the beauty of late winter with a variety of events, including a parade, ski and snowboard competitions, dinners, dances, skijoring, the popular Penguin Plunge, and more.