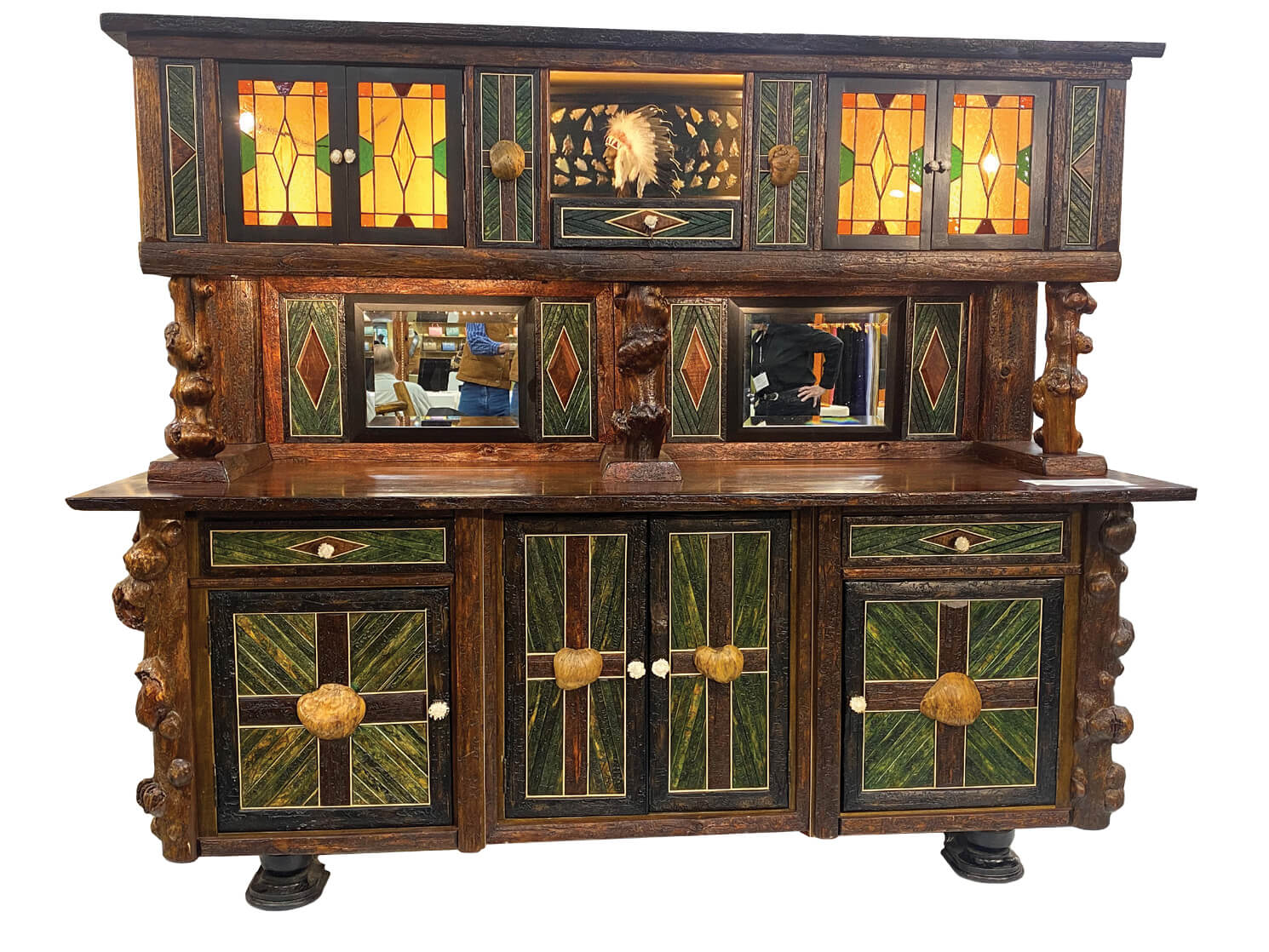 Lone Wolf Western Furnishings. | Photo courtesy of WDC
25 Nov

Round Up: Western Design Conference Celebrates 30 Years

in

The 30th annual Western Design Conference Exhibit + Sale in Jackson Hole, Wyoming saw strong attendance and big sales in September. This four-day event brings together craftspeople, collectors, interior designers, architects, and fashion designers with a shared love of the West.

In honor of their superb concepts and skill, the conference awarded the top 16 artists at this year's event with more than $20,000 in design excellence prize money. Among the prestigious winners were Bo Joe Jewelry, who took Best in Show; Keoni Wood Art, who was recognized with the Sonny Tuttle Spirit Award; and Lake AntlerWorks' Joe and Laurel Lake, who received the Exhibitor's Choice award. Additionally, Best Artist awards were given to TimberFire Studio for the category of Accents, Tres Outlaws Boot Co. for Fashion, Jackson Hole Beadwork for Jewelry, How Kola Furniture for Mixed Media, and Grain of Thought for Woodworking. Colorado designer Michelle Ridley of Living and Dyeing was recognized for Best Collection for her unique, naturally dyed, hand-stitched and hand-painted apparel.

Lone Wolf Western Furnishings received the Lifetime Achievement Award and is an example of the Western Design Conference's enduring appeal. "Roy Fisk was at the very first Western Design Conference," says Executive Director Allison Merritt. "He joined us this year for the 30th with a sideboard hutch that took five years for the now 92-year-old woodworker to create."

To view the full list of 2022 winners, or to learn more about next year's Western Design Conference Exhibit + Sale held September 7–10, 2023, visit westerndesignconference.com.