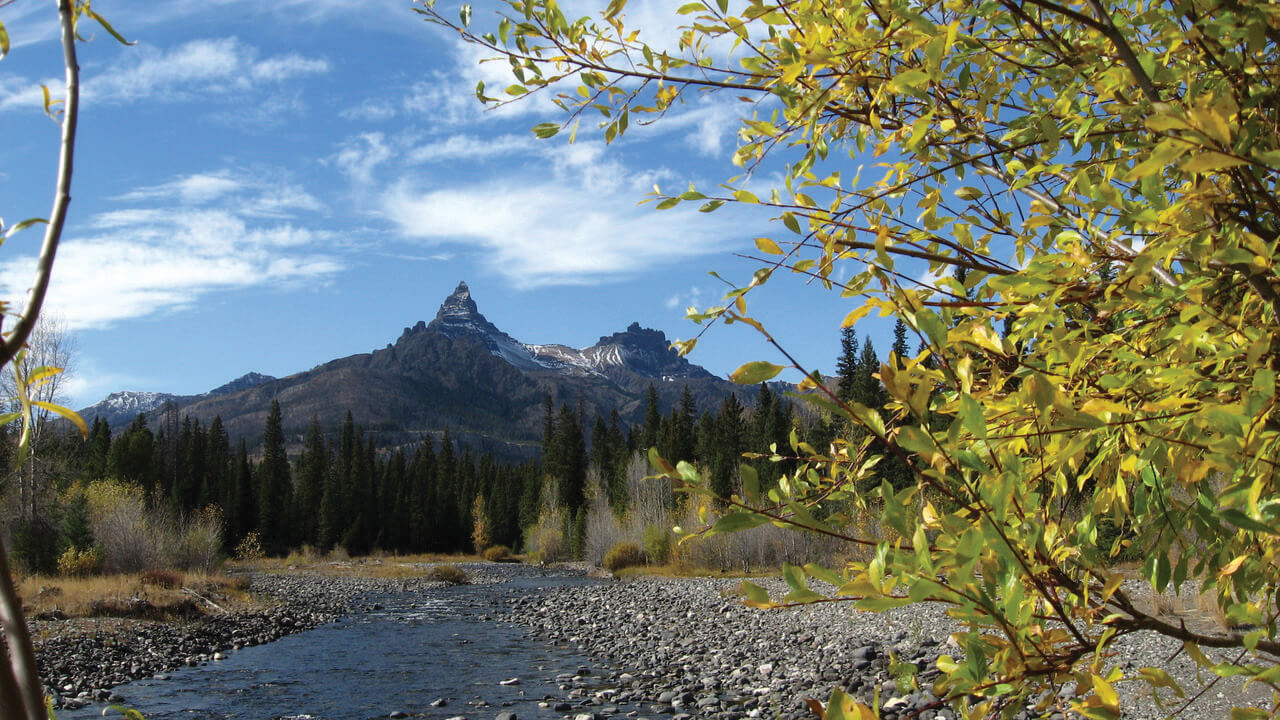 Cooke City's L-Bar-T Ranch, owned by Olive and Lawrence Nordquist, proved a spectacular backdrop for Ernest Hemingway. He visited four times, enjoying the surrounding remote wilderness. Courtesy Of Wild River Press
02 Feb

Round Up: Traveling the World with Hemingway

in

"You could ride in the morning, or sit in front of the cabin, lazy in the sun, and look across the valley where the hay was cut so the meadows were cropped brown and smooth to the line of quaking aspens along the river, now turning yellow in the fall. And on the hills rising beyond, the sage was silvery grey."

  — Ernest Hemingway

 "The Clark's Fork Valley, Wyoming," Vogue, February 1939

Ernest Hemingway's first trip to Wyoming was during summer 1928, right after the traumatic birth of his second son, Patrick. The newborn — his second wife Pauline's first son — weighed 9.5 pounds. Pauline had a small build and Patrick's delivery, by Caesarian operation, was excruciatingly painful. Hemingway witnessed the delivery, and the experience left an indelible mark. It affected him enough to use the episode in crafting the nightmarish ending to A Farewell to Arms (1929), where Catherine Barkley died shortly after delivering her stillborn baby boy. 

After Pauline was dismissed from the hospital, Ernest's new family traveled 400 miles southeast, to the home of Pauline's parents in Piggott, Arkansas. Hemingway was on a writer's high but, to keep it going, he needed to get out of the stifling Arkansas heat and near a cold mountain stream. 

On July 28, Ernest and fellow World War I ambulance driver Bill Horne set off on a 1,000 mile trip to the Folly Ranch, on the eastern slope of the Bighorn Mountains. Back then, in the late 1920s, such trips were not easy. The roads were two-lane, often unpaved and dusty, with a top speed of only 35 to 40 miles per hour in his new yellow Ford Model A Coupé. 

He was almost halfway done with the first draft of A Farewell to Arms when they arrived at their first dude ranch. Though the ranch didn't have any crying babies, it had its own distractions. There were about 15 girls as guests, and they made plenty of noise. A few days later, he packed his bags, along with his fishing gear, and headed for Sheridan. 

The third floor of the Sheridan Inn was his home for the next four days. There, he was prolific, averaging nine pages a day. Then it was off to a third dude ranch, Lower Ranch. His daily output increased to 17 pages. He wrote hard by day, and drank hard by night, taking a shine to bootleg whiskey. He loved Wyoming, but he also longed for Spain. This was the first year since 1923 that he had missed the Pamplona bullfights. 

Pauline tried to be a perfect wife, and she always doted more on her husband than her children. Leaving Patrick behind in Piggott, she met up with Ernest on August 18. They had a full month to explore Wyoming's wild and empty places. They started off at the Spear-O-Wigwam Ranch, only 8 miles down the valley from Lower Ranch. After that, they headed west, driving through the Bighorn Mountains to Shell, Wyoming, where they met up with genial author Owen Wister, famous for his western novels, including The Virginian. 

They made their way to Cody, with two guns at the ready: a .22 pistol and Ernest's new shogun, a Winchester 12-gauge. They bagged prairie dogs, marmots, and even a water snake. Crossing the Sylvan Pass, they entered Yellowstone, largely empty of tourists but replete with wildlife, including elk and moose. They visited the Grand Tetons and fished the Snake River.

Exiting the northeast part of Yellowstone, they took a road that dead-ended at the almost-abandoned mining town of Cooke City, just across the northern border of Wyoming. There, they found lodging at Shaw's Camp where the cabins were cozy and the food quite good. 

Wading into the Clark's Fork of the Yellowstone River, Ernest was in fly-fishing heaven. The easterly-flowing stream was teeming with trout — rainbows and native cutthroats. He fished three wet flies on his Hardy bamboo rod from England, and it wasn't unusual for him to have a "double": two big trout at one time. Not far up the river, just east of the northeast entrance to Yellowstone National Park, were two majestic mountain peaks: Index Peak is 10,709 feet above sea level and, to its south, Pilot Peak reaches an elevation of 11,522 feet. Mountain goats, bighorn sheep, and elk were all fair game.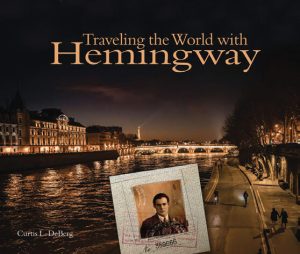 Vowing to return to this magnificent country, Ernest and Pauline boarded their train from Casper back to Arkansas. Hemingway was exhausted. He had written about 600 pages, which pretty much matched the number of wild trout he had caught that summer. 
Cooke City, Montana is roughly 10 miles northwest of the L-Bar-T Ranch in Wyoming. The landscape is spectacular; wildlife is abundant. One might even get a glimpse of a moose, a wolf, or even a grizzly bear. Hemingway vacationed at the ranch four times in the '30s: 1930, 1936, 1938, and 1939. He much preferred the L-Bar-T Ranch more than the dude ranches near Sheridan. 
Hemingway believed the other ranches had become too civilized for him, and too many people now recognized him. Cooke City, on the edge of Yellowstone, was more remote. The roads were rough, and mules carrying bootleg whiskey could sometimes be seen coming from Red Lodge over the Beartooth Pass. The town had one filling station and one general store. The few houses were simple, either log cabin or frame.
The L-Bar-T Ranch was owned by Olive and Lawrence Nordquist. The name of the ranch came from the first and last letters of Lawrence's full name. Each of the four years Hemingway came to the ranch marks a noteworthy milestone in his personal or professional life, starting in summer 1930. 
Excerpted from Traveling the World with Hemingway by Curtis L. DeBerg and published by Wild River Press in 2021.