29 Sep

Round Up: Tools of the Trade

in
Hunting gear highlights
There are a multitude of hunting-related products out there these days: clothing, gear, and gadgets that are designed to make the sport easier or more straightforward, and allow hunters to be more comfortable and warmer when navigating the often-rugged terrain and potentially rough weather conditions. Of course, every region of the U.S. varies when it comes to these elements, and for those hunting in the Northern Rockies, some of this year's recommended gear was developed, tested, and perfected specifically in and for this region, while other products have a long legacy of quality for all-around outdoor excursions. Here are some hunting must-haves:
NL PURE & CL COMPANION BINOCULARS BY SWAROVSKI OPTIK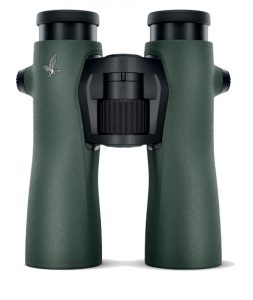 "The human desire to see clearly beyond the limits of the naked eye and to be able to see into the distance is as old as humanity itself," opines the website of the Austrian-based Swarovski Optik, a binocular optic company that was started in 1895. The Rhode Island-based subsidiary, Swarovski Optik North America, is carrying on that legacy today with the NL PURE, a pair of binoculars introduced this fall and designed to fit perfectly into the hunter or birder's hand, with a comfortable and adjustable forehead rest, stable three-point support for hands-free use, and the largest field of view to date. That, combined with a compact design and an accompanying side bag, facilitates access at a moment's notice.
Also, consider adding the new, lightweight, compact, and rugged CL Companion to your collection of essential hunting or traveling gear, which features an impressive field of view, solid magnesium housing, a carrying strap with a rotating quick connector, and is available in two magnifications and color options. "The ease of use and high performance of these small binoculars makes them a must-have out in the field," says Dean Capuano, director of communications for Swarovski Optik North America.
In addition to a wide range of binoculars, Swarovski produces rifle and spotting scopes, interior scopes, and a line
of accessories.
NL PURE: $3,299 | CL Companion: $1,366
swarovskioptik.com
Beartooth Boots by Schnee's
Schnee's, founded originally in bozeman, Montana, as Powder Horn Outfitters, has been a mainstay for passionate outdoor lovers since 1946. The company started designing boots and shoes 30 years ago with a focus on quality and functionality for Montana's backcountry terrain, resulting in their legendary PAC Boots, which made a splash in the hunting world. To this day, Schnee's still has its flagship store on Main Street in downtown Bozeman and has since added a number of high-quality boot designs, the Beartooth line being one of their most popular for hunting in our region.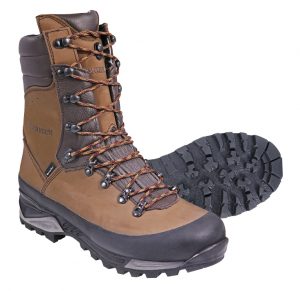 "We like to say that our Beartooth boots are good for everything from deer hunting to sheep hunting, and I personally feel it to be very true," says Matt Miller of Schnee's, explaining that most hunters tend to seek out a waterproof, relatively stiff boot with excellent ankle support and robust construction, while also looking for comfort and traction for varied terrain.
"The Beartooth is a great nexus of all these desired characteristics," Miller adds. "It's stiff, but not too stiff. It's extremely durable and very comfortable to walk miles in. It really is a great all-around mountain hunting boot." Beartooth boots come in both men's and women's sizes and styles.
Beartooth 0g: $439
Beartooth 200g (insulated): $449
Beartooth Classic: $419
schnees.com