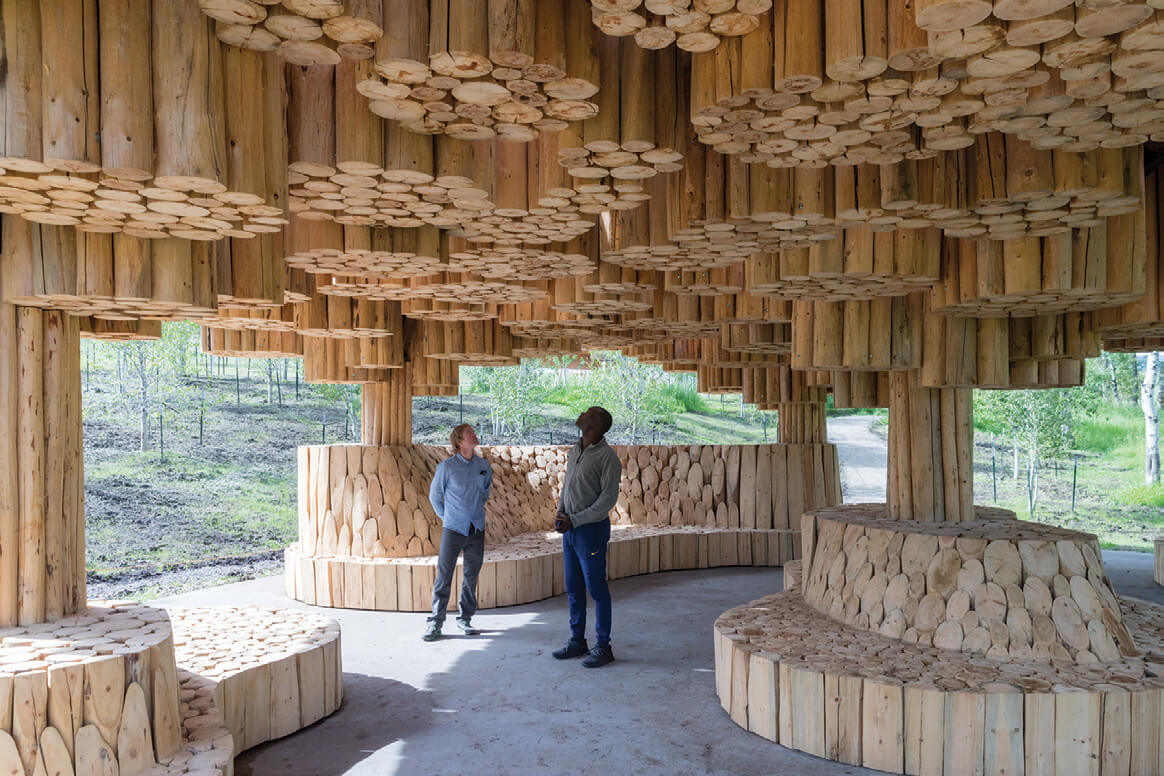 Courtesy of Tippet Rise Art Center
02 Jun

Round Up: Tippet Rise Art Center's Prized Architect

in

Celebrated architect Diébédo Francis Kéré has been recognized with architecture's highest honor as the 2022 laureate of the Pritzker Architecture Prize. The man behind Xylem, a 2,100-square-foot pavilion located on the Tippet Rise Art Center's central campus in Fishtail, Montana, is both the first African and the first black architect to win the prize. The Pritzker, which has been annually awarded since 1979, recognizes Kéré's innovative, sustainable designs and commitment to community, particularly in his West African home of Gando, in Burkina Faso, where he has completed projects improving schools, healthcare facilities, and libraries.

Xylem, named after the core vascular tissue in plants, is informed by the traditional architecture of Kéré's homeland, namely the togunas — low-roofed structures built for community gatherings by the indigenous Dogon culture in Mali. Constructed from locally and sustainably sourced ponderosa and lodgepole pine, Xylem's canopy of vertical logs offers shelter from the sun and a unique play of light and shadow.

Beginning each June, Tippet Rise offers self-guided hiking and biking tours on its 13 miles of trails, allowing guests to explore the monumental art installations throughout the ranch, including four new sculptures. Though free, prior registration is required. In addition, the center's seventh concert season runs from August 26 through September 25. For more information, visit tippetrise.org.