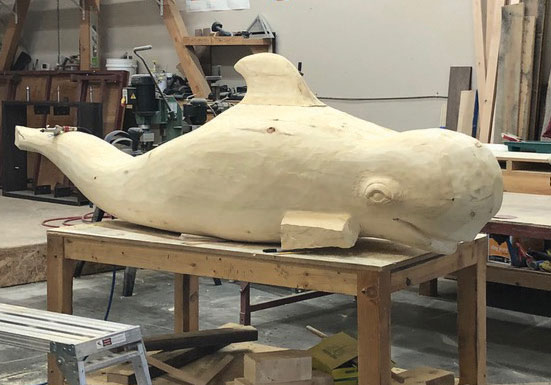 03 Jan

Round Up: The Snow Totem Returns

in

When Logan Leachman, a partner with JLF Architects & Associates, and his family bought a Bridger Canyon home on the outskirts of Bozeman, Montana, it came with a legendary symbol, one that's been credited to make or break a ski day for those who believe. Carved in the 1970s by George Rice, a history professor at Montana State University and the previous owner of the property, a wooden whale propped up on a pole became a piece of Bridger Bowl lore. As the superstition dictates: Don't look at it on the way up to the ski hill lest you have a bad day; look at it on the way down to thank it for a successful day on the slopes.

But after sitting outside in the elements for 40-plus years, the totem had endured some wear and tear. "The wood was rotten," Leachman says. "You could stick a hand through the side, and the dorsal fin and flippers had fallen off."

Knowing that the whale means a great deal to Bridger Bowl regulars, including his own children, he and his wife, Jamie, decided to restore the wooden figure. "It's kind of a big responsibility," Leachman admits. "My kids have believed in the whale since they were teeny tiny."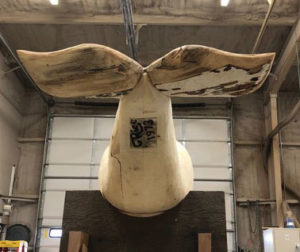 Leachman's friend Kevin Sullivan, owner of Dovetail Construction (now part of Big-D Construction) and a highly qualified woodworker, aided in the restoration. "We did a fair amount of studying of the original whale, which had a rudimentary, cartoonish feel to it," Leachman says, explaining that although they salvaged as much of the old one as possible, the new whale has a slightly different shape.
In the late fall, Leachman and Sullivan propped up the restored whale in time for another ski season. "We feel honored to be the trusted guardian of the whale now," Leachman says. "I feel like it's part of the long fabric and history of Bozeman that's getting lost."