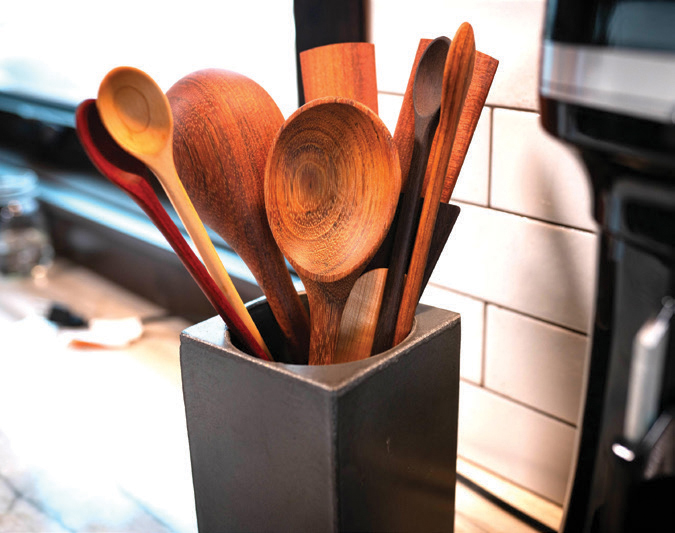 23 Nov

Round Up: The Locals' Guide to Gifting

in

It's not always easy to find the perfect gift for any season or reason, but you can't go wrong with locally made products that offer not only quality craftsmanship, but also a tie to the places and activities we know and love in the Northern Rockies. From handcrafted wooden kitchen utensils to robes and activewear, Big Sky Journal editors have selected gift ideas with local flavor.
The OVRLNDR Press by planetary design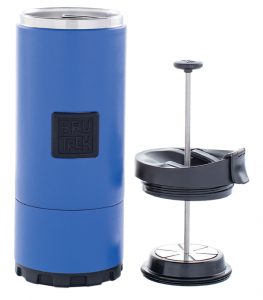 The latest in Planetary Design's BruTrek line of rugged travel drinkware, The OVRLNDR is a no-mess French press with a removable bottom for fast and easy cleaning. A choice gift for any coffee (or tea) lover, it's an especially good fit for those who also take adventuring seriously. With The OVRLNDR's double-walled vacuum insulation, a hot cup can be enjoyed from a sleeping bag, drift boat, or on the way to a morning ski or hunting mission. Planetary Design, a company based in Bonner, Montana, has been making innovative adventure drinkware and containers for more than 15 years, based on a love for the outdoors and coffee.
28 fluid ounces, $50
planetarydesign.com
Bison Blankets by montana bison Fashion & furs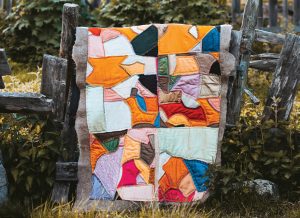 Patchwork quilt meets cozy in these one-of-a-kind creations, featuring bold colors, unique patterns, and uncommon materials. Jennifer Olsson, founder of Montana Bison Fashion & Furs, pairs antique quilts with felted Montana-ranched bison and wool. The end result is a luxurious blanket that's fit for everyday use but beautiful enough to hang on the wall. The company's mission is based on Olsson's respect for bison in the West (which served as an imperative provider of warmth for Native Americans), and also for the ranchers who have brought the animal back from near extinction. Also, check out her mittens, hats, scarves, shawls, and more.
Sizes and prices vary
mtbisonfashionfurs.com
Madison & Big Sky Robes by Montana Robe Company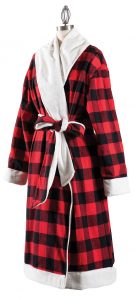 Help that special someone perfect the art of mountain leisure with these luxurious robes. The Big Sky, for both men and women, comes in a variety of colors, while the Madison has a tailored fit for women. Both feature cotton flannel exteriors and a choice of plush minky fleece or bamboo interiors. Along with their other styles, these are built for cold Rocky Mountain mornings and are guaranteed to last a lifetime with complimentary repairs. Founded in 2018, the Montana Robe Company also creates cozy blankets and Western-themed flannel face masks, all of which are handcrafted in their shop in Belgrade, Montana.
From $275
montanarobes.com
Ulu Knife & Spiral Scroll Salad Tongs  by Backcountry Blacksmith
Based in Driggs, Idaho, Backcountry Blacksmith creates hand-forged ironworks for the home. Merging outdoor inspiration and skill, these artfully functional pieces embody elements of founder Alexandra Paliwoda's life experiences in nature and as a former farrier. For instance, the Takhinsha Ulu Knife, named for the Takhinsha Mountains of Alaska, harkens back to the knives used by the Yup'ik, Inuit, and Aleut tribes, and its specialty is chopping anything from cheese and herbs to vegetables and pizza. The Spiral Scroll Salad Tongs take a literal twist on the typical serving utensils and are finished with sesame oil for a food-safe patina.
Takhinsha Ulu Knife: $75
Spiral Scroll Salad Tongs: $65
backcountryblacksmith.com
Alpaca ski & sport socks by Alpacaland Montana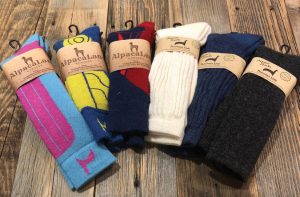 AlpacaLand's activewear socks are hypoallergenic, eco-friendly, and offer superb wicking potential, making them the perfect gift for the outdoor lover. In addition, their Ski & Sport Socks are specially designed for snow sports, with toe and heel reinforcement and padding on the shin. The Sentinel Ranch in Manhattan, Montana, raises alpacas and uses the animals' fibers (said to be stronger and warmer than wool) to make a range of AlpacaLand products, from hats and gloves to slippers and stuffed animals. Their other sock styles are perfect for daily winter wear, or try their slippers made with memory foam soles and alpaca fur.
From $18 | sentinelranchalpacas.com
The Essentials Set & French Rolling Pin by Earlywood
The Essentials set and French Rolling Pin by Earlywood are heirloom-quality kitchen must-haves with an artisan twist. These pieces are handmade in Red Lodge, Montana, by founder and head craftsman Brad Bernhart, a former mechanical engineer who creates intentional designs for utensils and accessories, instilling each piece with the warmth and care he hopes they'll infuse in the kitchen. Made from a variety of hardwoods, The Essentials Set includes two large, flat, multi-use sauté tools, a Tera Scraper for cast-iron, and a large spreader for butter and the like. The French Rolling Pin offers excellent maneuverability and pressure regulation, allowing for uniform dough every time.
French Rolling Pin: From $46 | The Essentials Set: $58 | earlywooddesigns.com
Dockwear Hooded Jacket & Tote BY SIMMS FISHING PRODUCTS
Simms Products are a union of style and durability. From its headquarters in Bozeman, Montana, it's been a trusted brand that offers the latest in premium, innovative performance fishing clothing and accessories. The Dockwear Hooded Jacket, cut from water-shedding Cordura nylon, boasts 100 grams of insulation in the quilted flannel interior. With zippered chest and hand warmer pockets and an insulated hood, this coat is perfect for days on the river, and equally suited for nights on the town. Just as utilitarian and stylish, the Dockwear Tote is designed to accommodate gear and necessities, whether it's a laptop, tablet, or fishing essentials.
Dockwear Jacket: $249.95 | Dockwear Tote: $89.95
simmsfishing.com
leather lifestyle products by st. johns supply co.
Thoughtful gifts that are suited to Rocky Mountain culture, the handcrafted leather lifestyle products by St. Johns Supply Co., based in Livingston, Montana, are at once functional and fashionable. Owner Brian Pickering creates each piece using the choicest cuts of leather, traditional leather-working tools, and his own two hands. The St. Johns Lifestyle Series features an array of home décor and functional products, ranging from bowls that are molded from Yellowstone River rocks and Pendleton-lined valet trays to masculine messenger bags, a variety of custom drinkware accessories, and refined folding camp stools.
Sizes and prices vary | stjohnssupplyco.com
KK's Cacao Bites By Kelsi's kitchen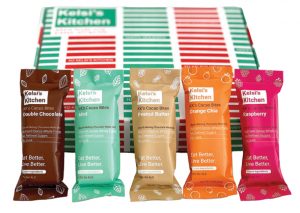 A decadent take on chocolate, but without refined sugar and highly processed ingredients, these Cacao Bites offer a tasty energy boost for outdoor lovers. Made from only five nutrient-rich core ingredients, they come in orange chia, mint, peanut butter, raspberry, and double chocolate, or try the Holiday Gift Set that includes them all. Founded by Kelsi Petersen and made in her Idaho Falls-based commercial kitchen, these treats are inspired by a key principle that she learned from her mother: If you eat better, you live better. Since her mother's passing from ALS in 2019, Kelsi's Kitchen donates 10 percent of profits to ALS research and support.
Holiday Gift Set: $18
kelsiskitchen.com