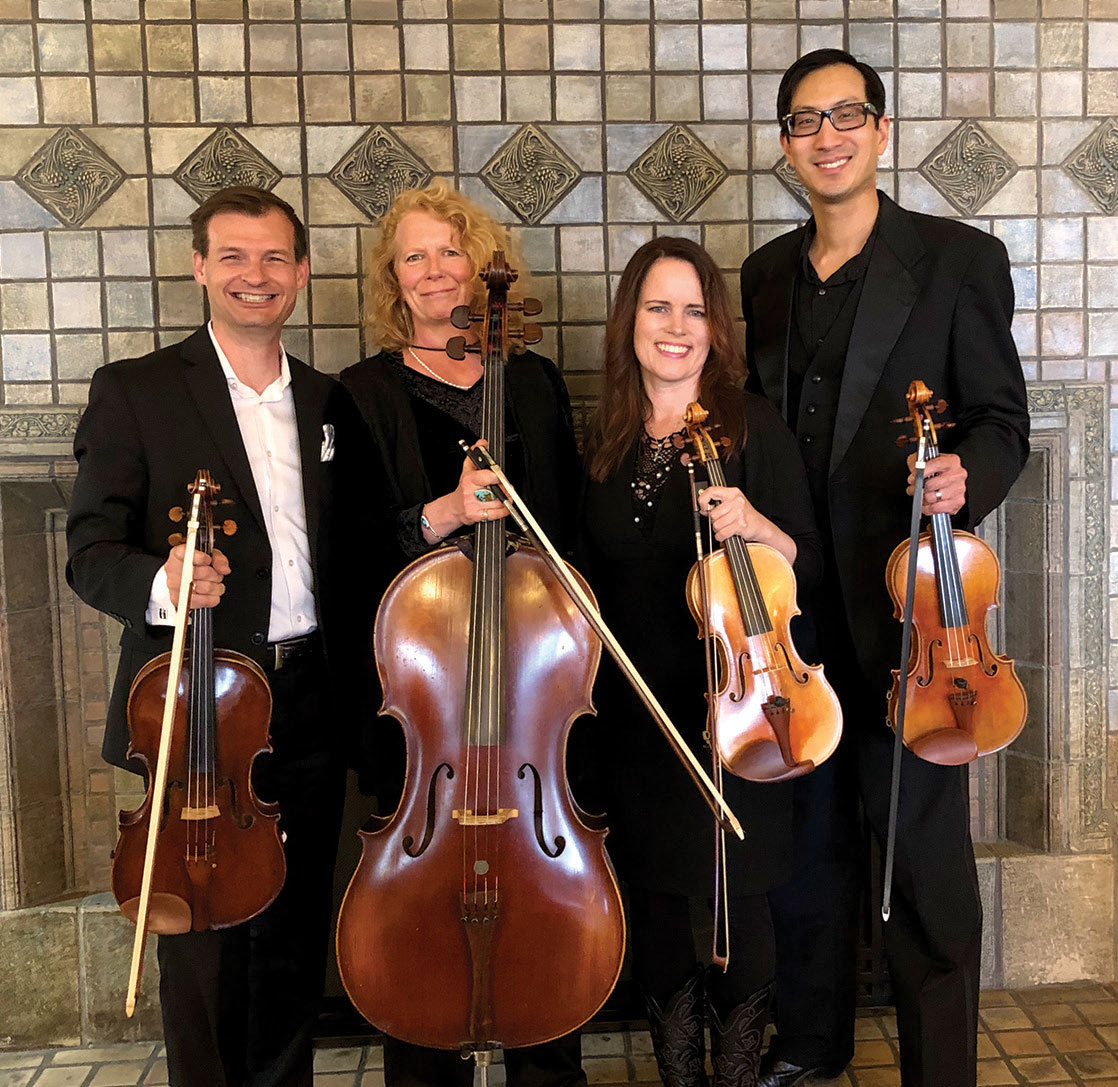 12 Aug

Round Up: The Lake String Quartet: A Yellowstone Tradition

in

Yellowstone National Park's resident string quartet is back again this summer, serenading guests from one of the most scenic settings in the park: the historic Lake 

Yellowstone Hotel. The ensemble of professional musicians from around the country, known as the Lake String Quartet, performs for guests five nights a week for eight weeks in the restored hotel's stately great room, overlooking the largest freshwater lake above 7,000 feet in North America.

Violinist Tim Tan is spending his 24th summer in the park playing with the quartet. His regular gig is with the Fort Wayne Philharmonic in Indiana, where he is the assistant concertmaster. Tan's wife, Colleen, also plays violin in the quartet — going on her 20th season — and the two were engaged in the park one night in 2001 after performing. Since then, they've had two children who have spent all of their summers in Yellowstone, each year traveling west to spend time in the mountains. The Tans have a comfortable RV parked near the hotel, and spend most of their days exploring the natural wonders that exist throughout the park. "Living in a remote, beautiful place where we can go hiking and see such unusual geothermal sites while performing in a string quartet all summer is truly special," Tim says.

The quartet also features Martha Colby on cello and Carl Larson on viola. Colby performs at the Old Faithful Inn in the spring and fall, and at the Snow Lodge at Old Faithful during the winter. Larson is a respected, Louisville-based freelancer whose musical skills are in demand all over the country. While they're out here, Tim and Colleen also perform in the orchestra for the Big Sky Classical Music Festival held in mid-August every year in the ski town hamlet.

With the Lake Yellowstone Hotel being one of the most popular lodging destinations in the park — it underwent a $28.5-million renovation in 2014 and was designated a National Historic Landmark — there is typically a built-in, worldly audience that's often pleasantly surprised to hear music from The Beatles and Brubeck to Brandenburg and Beethoven. "We're in a very intimate setting where a diverse group of visitors come and go," Tim says. "Many of them are seeing and hearing a live string quartet for the first time."

Although the quartet has gone through some lineup changes over the years, most of the musicians tend to stick around. No one is quite sure when the first group started performing at the hotel — Tim says "it goes way beyond me" — but visitors will undoubtedly be listening for a long time to come.

The Lake String Quartet performs every night of the week,  except for Tuesday and Wednesday, from 6:15 to 10 p.m. at the Lake Yellowstone Hotel.