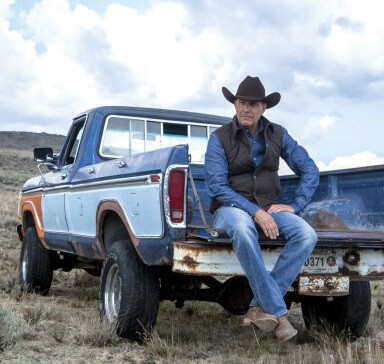 Courtesy of PARAMOUNT NETWORK
29 Sep

Round Up: Television and Tourism

in

Paramount Network's popular Yellowstone series has sparked the interest of a worldwide audience, bringing an estimated 2.1 million visitors and $730 million in spending to Montana in 2021, according to a University of Montana (UM) study.

Conducted by UM's Bureau of Business and Economic Research (BBER) and Institute for Tourism and Recreation Research (ITRR), the study found that the television show has been a significant factor in marketing the state of Montana. Centered on the fictional Dutton family ranch and largely filmed in Darby, Hamilton, Missoula, and the Bitterroot Valley, Yellowstone treated more than 12 million viewers to the scenery of Montana during its season-five premiere.

A 2022 study conducted by BBER found that Yellowstone contributed significantly to the state's economy, but when a more recent study was extended to include the impact of visitor spending, these effects changed dramatically, according to Patrick Barkey, director of BBER.

"Extending our previous analysis to include the impacts of tourism spending was eye-opening," Barkey says.

The study found that the combination of visitor spending and film production spending associated with the series resulted in $730.1 million in spending to the state's economy; $44.5 million in state tax revenues directed in whole or in part to the general fund; 10,200-plus jobs across a wide spectrum of industries; $376 million in income received by Montana households; roughly $1.1 billion in output (or gross receipts) of Montana business and nonbusiness; 1 million visitors to Montana in 2021; and 3,305 more people attracted and retained to the state by the increased economic opportunity.

"Film is an economic driver of tourism, and the Yellowstone TV show has demonstrated the power of Montana's American West image to influence people to visit the state," says ITRR director Melissa Weddell.

"Everything from food services, hotels, rental companies, and transportation services to high-tech and skilled trades such as electricians and carpenters are benefiting from the film industry's activity in the state," says Todd O'Hair, president and CEO of the Montana Chamber of Commerce. "It is also clear that Yellowstone has proven to be a big economic driver of tourism, creating more jobs, tax generation, and a wave of economic activity."

For more information, consult "Assessing the Impact of the Yellowstone Television Series on Montana's Tourism Economy" in BBER's Montana Business Quarterly, or find the full UM report online at bit.ly/UMyellTVreport.