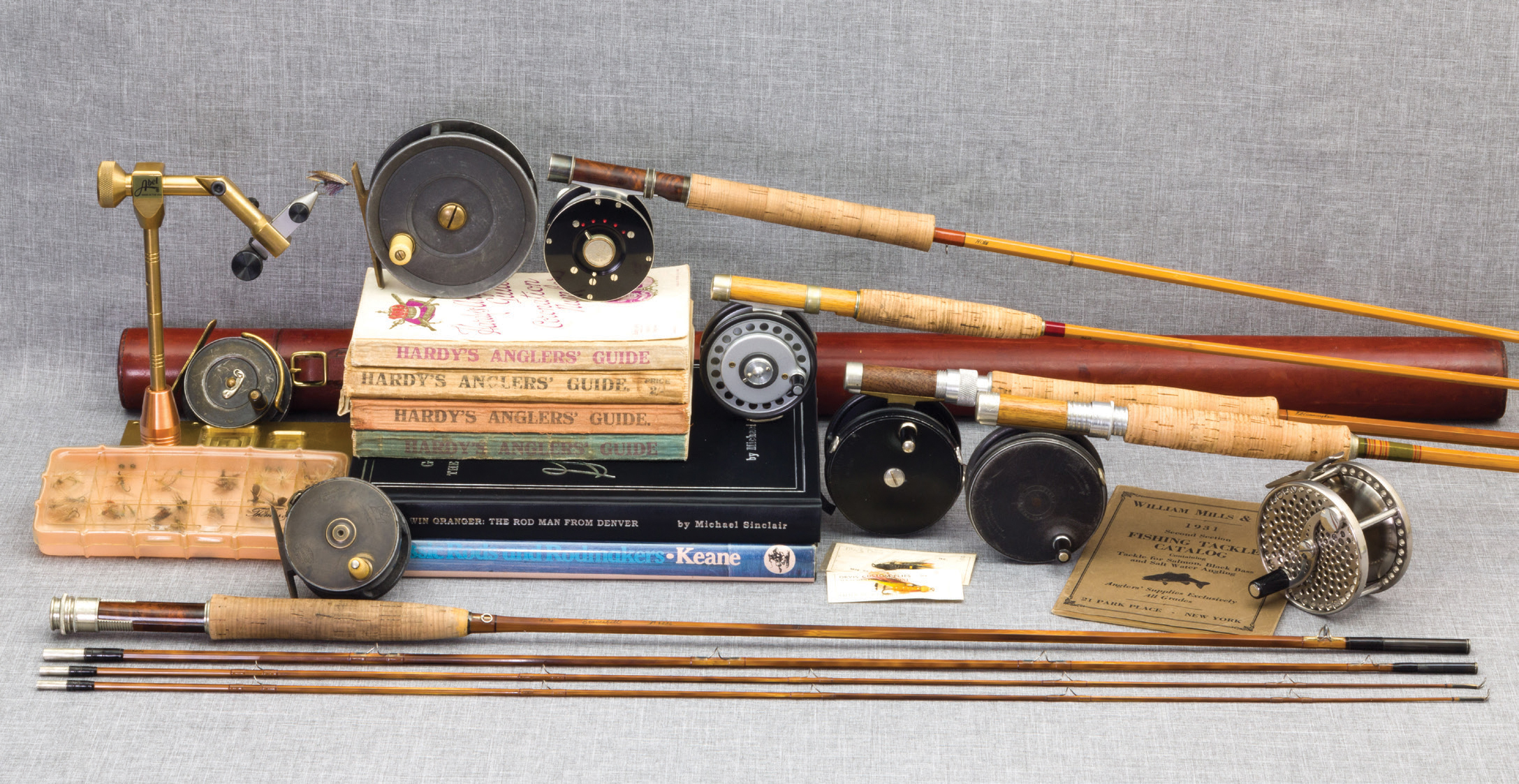 03 Feb

Round Up: Something Old, Something New

in

Little did Nate Stansfield know, as he spent his youth fishing the quiet mountain streams of northern New England and chasing striped bass off the Cape Ann coast in Massachusetts, that he would one day be defined by those selfsame pursuits. After stints across the Northeast and Pacific Northwest, Stansfield eventually landed in Helena, Montana, where he now lives with his fiance Kate.

Always a collector, Stansfield launched Freestone Vintage Tackle in 2020 — an online marketplace featuring a carefully curated selection of fishing gear and paraphernalia — harnessing his lifelong passion for vintage tackle into a professional pursuit. The website includes pieces from Stansfield's personal collection, an ever-evolving treasure trove of all things angling, as well as consignments from fellow connoisseurs around the country. Here, Stansfield shares the inspiration for his business and highlights a few of his current pieces.

BSJ: How did you come into fly fishing, and how has that passion evolved over the years?

Nate Stansfield: I grew up in a fly-fishing family. My dad taught me and my brothers at an early age, mostly on panfish from local Massachusetts ponds and trout from Maine and New Hampshire. I had access to a variety of bamboo, graphite, and fiberglass fly rods. Over the last few decades, I've been lucky enough to live within some very special watersheds, and I feel fortunate to have been able to explore them all.

BSJ: What makes bamboo fly rods special?

N.S.: Bamboo rods have the perfect blend of history and utility. The craftsmanship in every bamboo fly rod is evident from the moment you pick it up, whether it was made last year or 100 years ago. I also love how most split cane rods aren't just objects to behold; they can be amazing fishing instruments. It's hard to explain the thrill of fighting a fish with a well-made cane rod.

BSJ: What inspired you to start Freestone Vintage Tackle?

N.S.: I've always loved buying, selling, and trading for vintage fly tackle, and, over time, I became convinced it could be a professional pursuit. I'm a treasure hunter by nature, and I have a real passion for the items I offer. Especially with classic tackle, every item that comes across my desk is a piece in a historic puzzle that I love putting together. Fly fishing is steeped in tradition, and I like the idea of being both a custodian of and a facilitator for these important objects. I often hunt down particular items for an angler or collector; it's very rewarding to be able to fulfill those requests.

BSJ: For you, what is the allure of vintage tackle?

N.S.:Understanding the history really adds to the experience for me. I enjoy the story behind rods from the early American rod builders, names like Leonard, Payne, Thomas, Powell, and Winston. There are many talented rod makers from around the world, but the art of split cane bamboo rods really has its genesis in the United States. I'm also very drawn to classic reels; that's what got me into collecting years ago. Most classic reels sport beautiful, simple designs and are very well suited to trout fishing in Big Sky Country. Most of the trout reels I fish with are 75 to 100 years old, and with a little care, they'll be good on the water for another 100 years.

BSJ: How do you source your inventory?

N.S.: All the tackle on the site is either owned by us or offered on consignment. We purchase tackle outright, in acquisitions ranging from individual items to large collections and estates. We also offer a robust consignment business. We have a diverse global customer base, and we're always on the hunt for interesting angling items, both classic and contemporary.

BSJ: Can you explain the main differences between modern and classic tackle?

N.S.: Today we have more variety in fly tackle than ever before. Before World War II, there was essentially only one type of fly rod: split bamboo. In the early 1950s, the United States banned the importation of Chinese bamboo, just as fiberglass fly rods came on the scene. For decades, the market was dominated by fiberglass, and then graphite rods. As the cold war thawed, Tonkin cane [native to China] became progressively more available, and with that, an increased interest in split cane rods arose. I think the Internet was a major boon for rod makers and it has inarguably spurred innovation in things like heat treating and hollow-building, among others. Many people assume bamboo rod making is a dying art, but there are actually more people making split cane rods today than ever before; freestonevintagetackle.com.
Vintage Selections
While the inventory is ever-changing on the Freestone Vintage Tackle online store, here are some of Stansfield's favorite pieces:
Per Brandin Model 835-3 Hollow-Built Bamboo Rod
This near-mint, 8-foot-3-inch, 5-weight quad from Per Brandin features oxidized hardware wrapped in pale green silks and a 6-inch ventilated cork grip. It's an incredible rod from one of the modern masters. Per Brandin Rod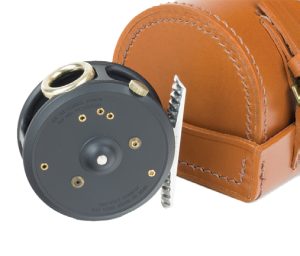 Hardy St. George Jr. Fly Reel
This limited edition Hardy St. George Jr. fly reel is in near-mint condition and sold in the original leather block case. It's a perfect option for a 2- or 3-weight rod. Hardy St. George Reel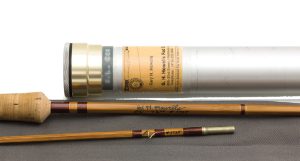 Gary Howells Bamboo Rod
An early Gary Howells that's in excellent condition, this 8-foot-6-inch, 4-¼-ounce, two-piece rod is a great 6-weight on the medium side of medium-fast action. The serial number indicates that it's the 25th rod made under Howells' own name after leaving R.L. Winston Fly Rods. Gary Howells Rod