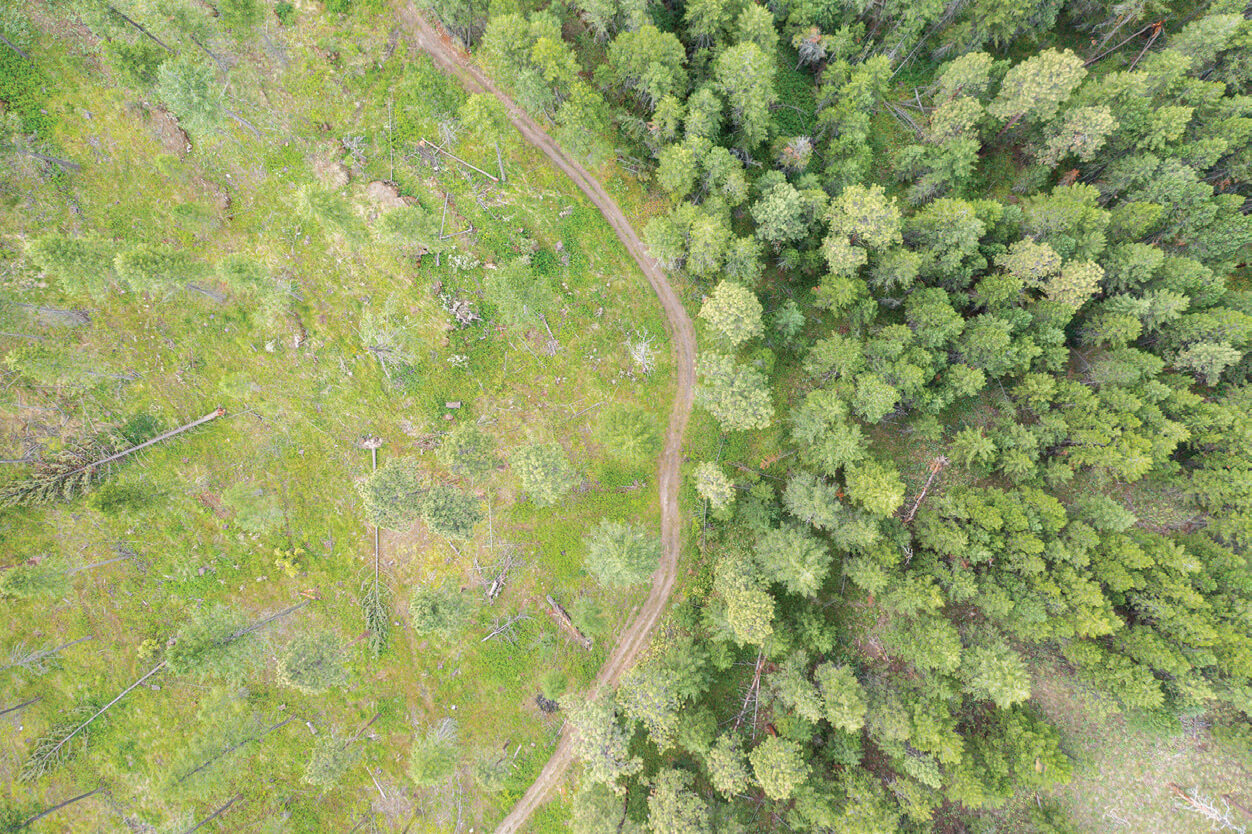 COURTESY OF USDA NRCS MONTANA
28 Sep

Round Up: Rocky Point Forest Health: Partnering to protect the wildland-urban interface

in

Positioned in the northeast corner of the 1.2-million-acre Flathead Reservation, Flathead Lake has hundreds of homesites and other structures along its shorelines and tucked within its dense forests. With its current population density and anticipated growth, the Rocky Point/White Swan area north of Polson, Montana has been identified as a Wildland Urban Interface (WUI) by Lake County. A WUI is defined as a transitional area between wilderness and land development, which characteristically is at greater risk of catastrophic wildfire.

The Montana office of the federal Natural Resources Conservation Service (NRCS), along with 17 other partner groups, recently came together to address the dense forests and abundant wildlife within the Rocky Point/White Swan area. NRCS established an action plan as a part of its Montana Focused Conservation program, and is concentrating on 5,000 acres of forest that encompass 600 homesites within the designated WUI. "With Montana Focused Conservation, we take a new approach and focus on an issue within an area," explains NRCS tribal conservationist Herb Webb. This approach to conservation provides an opportunity to bring together multiple groups and agencies for even greater impact.

"Generally, with the Tribe, we are trying to return our forests to the old, traditional ecological state," says Shawn DeFrance of the Confederated Salish and Kootenai Tribes' Tribal Forestry Department. "This project specifically is for wildfire risk. Our objective, if we do have a fire here, is to keep it on the ground." Fire reduction projects can encompass a variety of approaches. Forester Shawn Morgan, from the Montana Department of Natural Resources and Conservation, explains that "for forest health and vigor, you create canopy gaps for rejuvenation to help a new age class develop underneath." But man-made structures are not the only considerations when developing forest management plans. Multiple plants and animals call the Flathead Reservation and Lake County home, including at least seven endangered species. To minimize impacts to sensitive species, NRCS and its partners assess action plans prior to implementing them.

On the local level, the Lake County Conservation District is leading the charge. "We are all about voluntary conservation," says the district's conservation coordinator, Heidi Fleury. "A lot of people in the area are aware and concerned about fire safety. Once homeowners or landowners contact us, we conduct an assessment of their property and share ways they can make their area more 'fire wise' and fire safe."

Projects such as this one extend across boundaries and are mutually beneficial for humanity and nature. NRCS Supervisory District Conservationist Ben Montgomery describes it as "groups and people bringing resources, sharing and pooling money, staff, expertise, and science. When we invest taxpayer dollars, they are being spent wisely and being leveraged across multiple agencies and organizations to achieve something bigger."

Excerpted from NRCS's "Conservation for the Future" series, which features Montana landowners' experiences working with the NRCS on various conservation projects. To view the entire series, visit nrcs.usda.gov/wps/portal/nrcs/mt/newsroom/photos.