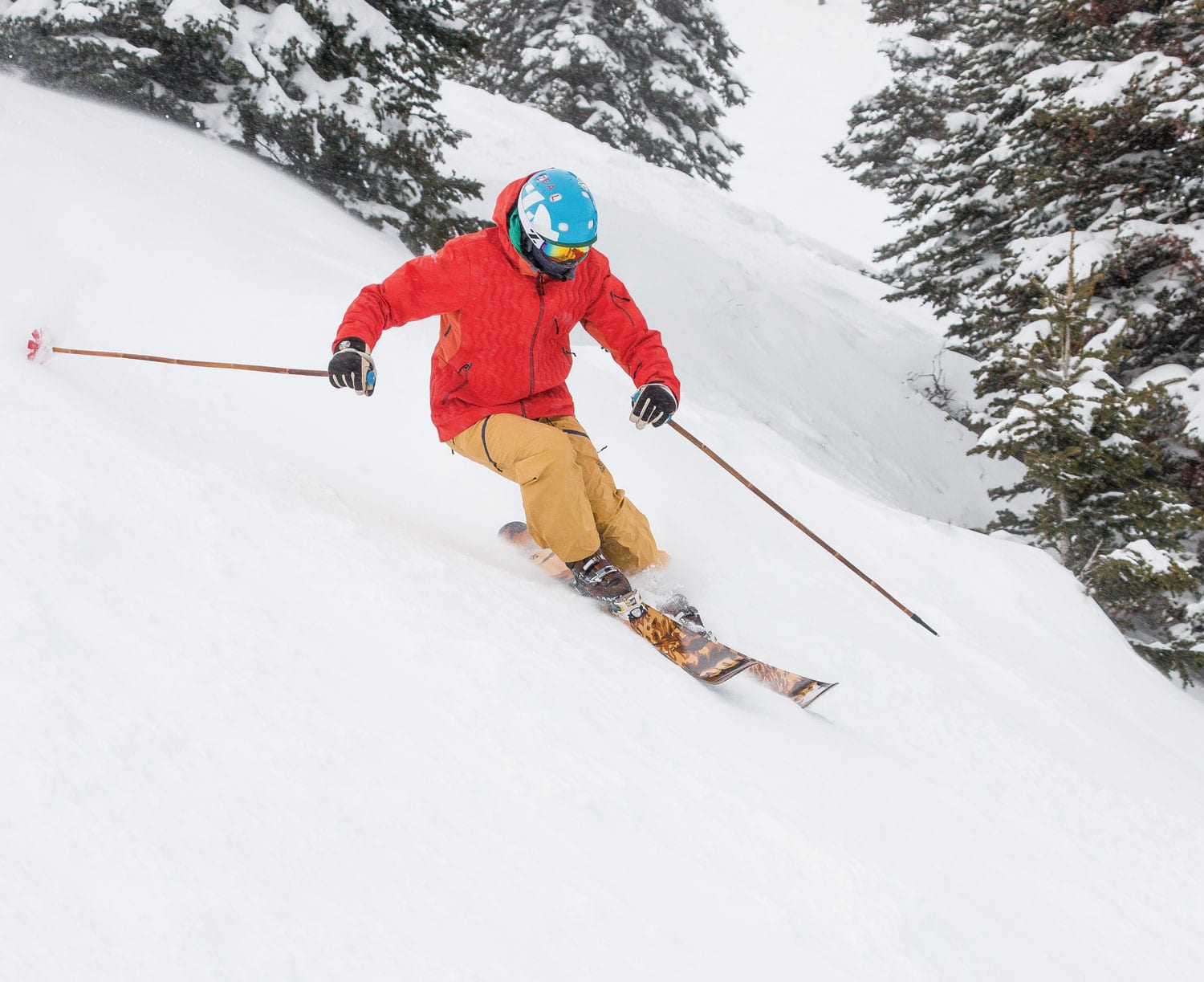 03 Jan

Round Up: Product Spotlight

in

Farewell, Feathers

NuDown's technology transforms a jacket from breathable shell to insulated puffy with a few pumps of air.

Jeff Pickett credits his friend Franz Weber, the former world champion speed skier, for the advice that spawned his latest business venture. Now, after years of tinkering, testing, and designing, Pickett is convinced that his Reno/Tahoe and Big Sky/Bozeman-based NuDown jackets and vests are fit to compete with the behemoths of the outdoor apparel industry.

"Once you've worn a NuDown jacket you can't go back. It's the lightest jacket in the world for its warmth," says Pickett, citing studies performed at the Institute for Environmental Research at Kansas State University. "It took about four years to hit all of our goals and develop this technology. We were building something totally new, something totally disruptive to the industry."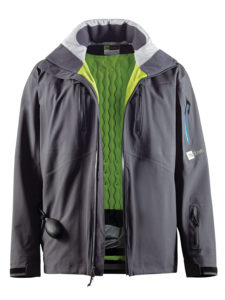 Rather than using goose down, NuDown's game-changing ingredient is air — more specifically, compressed air delivered by a pocket-sized hand pump, which can be regulated with a release valve for varying levels of insulation. The more air, the warmer the jacket; the feature allows users to ditch the multiple layer system and just wear one thin base layer.
While Pickett did not invent the technology behind NuDown, he was savvy enough to recognize its potential. He was an early investor in Klymit, a Utah-based company that developed the technology to conveniently pump air with one hand into gear such as backpacks and sleeping bags. The company also had a small line of outdoor apparel, including a vest that Pickett was partial to wearing in chilly weather.
"These vests weren't much to look at, but they made it so I could be outdoors in the cold for longer, and my wife could run all throughout the year with just the vest on," says Pickett, 42, who, with his family, recently purchased a home in Big Sky, Montana, where they'll be for part of the year.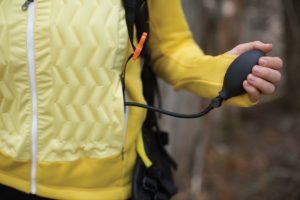 It was this vest that prompted the advice from Weber, who founded a sports management and consulting company in Reno after retiring from competitive skiing. "I gave one to Franz and he said, 'This is probably the best technology in ski clothing I've seen. You have to buy this company.' And so I did," Pickett recalls.
Although forms of such air-assisted products exist elsewhere, most require lung power, which Pickett says creates "wet air" full of bacteria that disintegrates the inner material over time. NuDown's adjustable dry air technology, patented under the name NuTech, is a superior air delivery system, Pickett says. Combined with high-tech, ultralight, and water-repelling materials, Pickett likes to say that NuDown is a technology company first, which excites him the most.
Soon after buying the company, Pickett called on Bob Hall, a 40-year veteran of the ski and outdoor sports industries and a Billings, Montana, native, out of retirement to become NuDown's CEO. Hall, whose career highlights include CEO stints with Salomon, Vuarnet, and Ride Snowboards, among other companies, ultimately agreed to help carry out Pickett's vision. "It took some arm twisting, but I knew that Jeff would do it right," says Hall.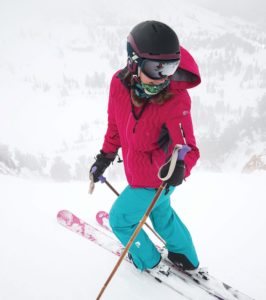 Part of NuDown's strategy is to sell directly to the consumer via its website, which helps keep the cost down. Another is to keep its line of apparel small, with just three men's and three women's models in various sizes and colors. They include the Diamond Peak Ski Parka, which is the warmest and highest-end of the bunch, as well as the Lake Tahoe Jacket and the Echo Lake Vest.
While NuDown's main office is located just down the hill from Lake Tahoe, Pickett's recent move to Montana has turned the Bozeman area into its second market. And as an avid skier at Big Sky Resort, he also understands the challenges of a cold day on the slopes.
"I believe honestly that we pulled the best team in the world together to do this," Picket says. "And these were designed to be the best ski jackets in the world for Montana skiers."