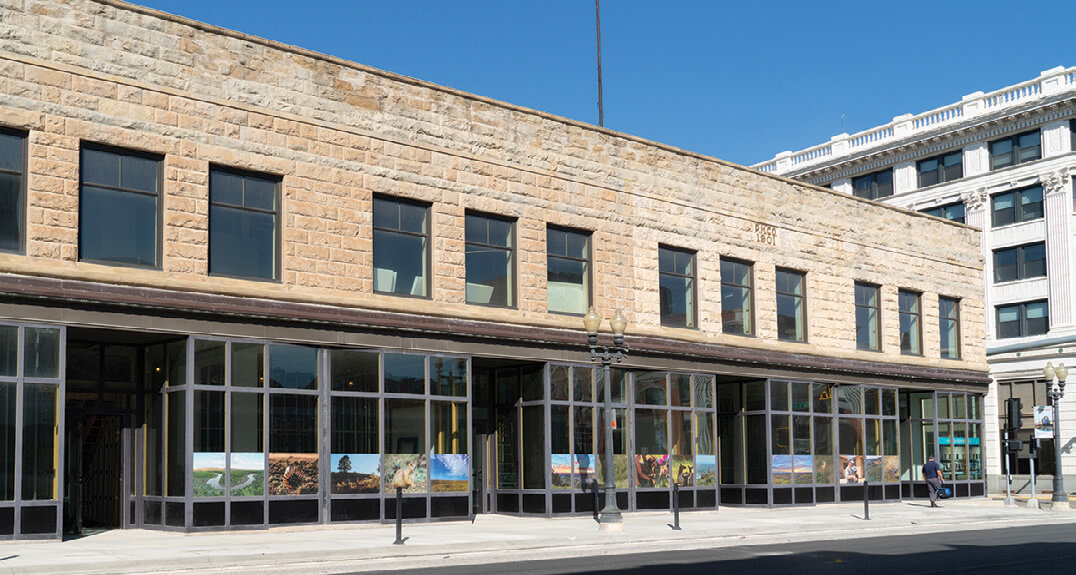 The American Prairie National Discovery Center in Lewistown, Montana, features interactive exhibits, a children's learning zone and The Ken Burns American Heritage Theater.
28 Sep

Round Up: Preserving the Prairie

in

The long-awaited opening of American Prairie's National Discovery Center in Lewistown, Montana, is slated for fall 2021. Launched by the nonprofit American Prairie — a Montana-based organization that's working to create the largest nature reserve in the contiguous U.S. — it's designed to be a gateway for the nearby reserve and to educate visitors about this unique ecosystem, its history, and significance. Along with interactive exhibits and a children's learning zone, the new venue will also feature the Ken Burns American Heritage Theater. Named in honor of the award-winning documentary filmmaker Ken Burns, the theater will present films that cover a broad range of topics, including wildlife, American history, conservation, and more.

"We're thrilled to open our doors to the public and invite guests into the National Discovery Center," says center director Seth Hawkins. "Projects of this scope and significance take a village to complete, and our local partners have helped bring the vision to life. We hope that the National Discovery Center will serve our Lewistown neighbors by providing a space for the community to gather, where the significance of the incredible prairie ecosystem in our backyard is both appreciated and celebrated."

The Discovery Center will showcase a 6-by-10-foot oil-on-canvas, titled "Common Ground," by Montana painter Clyde Aspevig. As the artist's largest work to date, the piece lovingly captures the expansive subtle beauty of the prairie ecosystem's rolling hills, endless skies, and unique vegetation. Aspevig — who was raised on the vast prairies of northern Montana — serves as an American Prairie board member and is a lifelong advocate for the preservation and protection of this landscape.

Along with creating the reserve, American Prairie's mission is to thoughtfully and collaboratively manage it in cooperation with state and federal agencies, with the goal of permanently securing the refuge as a part of America's lasting heritage. For more information, visit americanprairie.org.