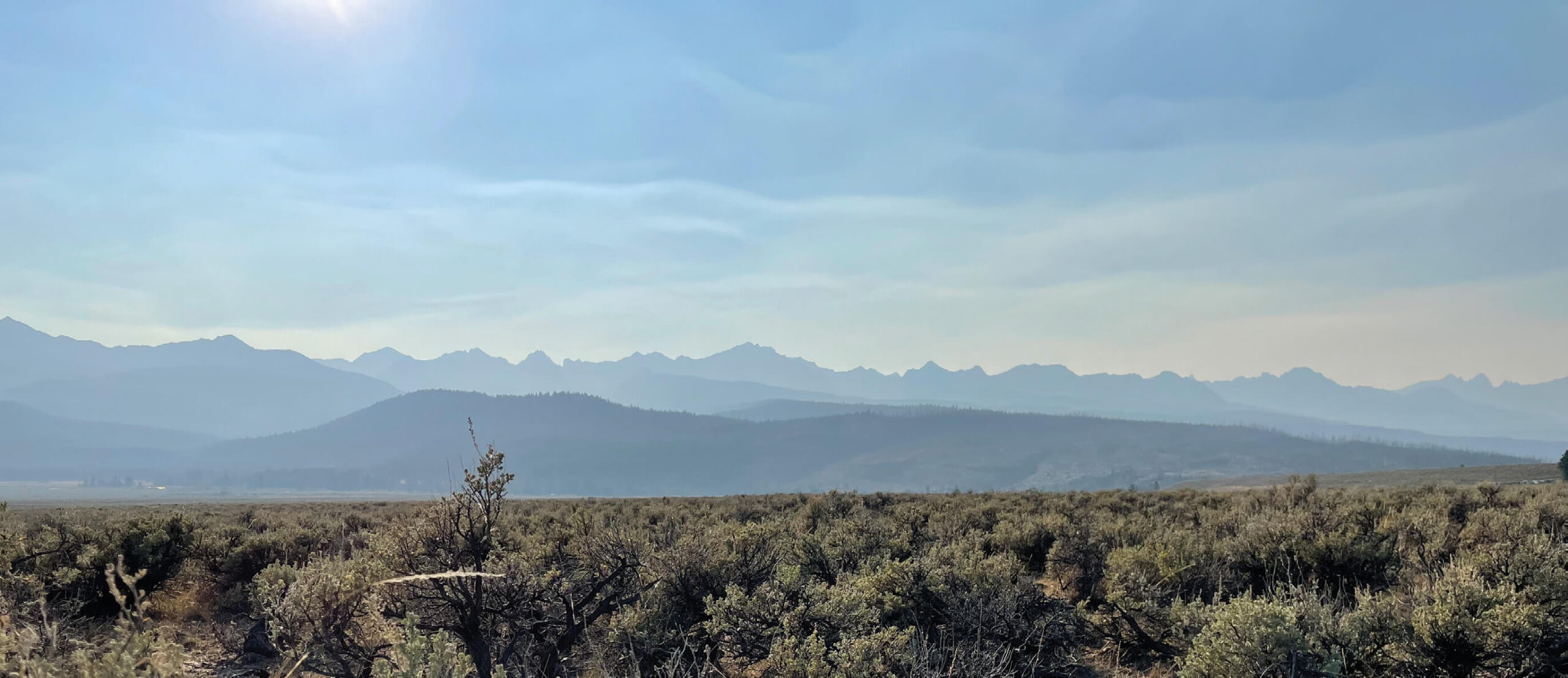 28 Sep

Round Up: Open for Adventures

in

Like many outdoor enthusiasts, I navigate my way to my next adventure using maps — both paper ones and those on digital apps — that show the managing entities of the places I hope to reach. And the first step for getting to that remote trout stream or the solitude of a distant alpine basin is determining public access. For most states in the American West, maps feature large contiguous blocks of green to represent U.S. Forest Service land and yellow for Bureau of Land Management land, with private lands generally displayed in white.

In my home state of Idaho, the light blue sections that seem to be randomly placed across the landscape are highly valued by hunters and anglers like myself for the excellent public recreational access they provide. These state lands, often referred to as "school sections," blend in seamlessly with adjacent federal public lands. State "endowment" or "trust" lands are usually one, two, or four sections of each 36-square-mile township. They were granted at statehood by the federal government to serve a utilitarian purpose: to perpetually hold lands — and royalties gained from those lands — in a trust that funds public institutions, primarily schools.

Over time, many states have sold the lands granted to them, and now those light blue sections (each is a square mile) make up about 46 million acres dispersed across 24 states, primarily in the West. Many states, including Idaho, constitutionally mandate that these lands be managed to secure the "maximum long-term financial return" to endowment beneficiaries. This revenue is usually generated through the extraction of timber as well as leases for grazing, farming, conservation, communication sites, recreation, residential/commercial real estate, oil, gas, minerals, and more. Most states have a commission or board, made up of high-level officials or elected representatives, that administers endowment lands.

Idaho is one of the fastest-growing states, with rapidly increasing real estate values to accompany that growth. Many of the values that make Idaho attractive for new residents — abundant open space, access to public lands, healthy fish and wildlife habitat, and clean air and water — are also highly prized assets for real estate. The value of land that was historically managed with timber or grazing as the primary source of revenue generation is exponentially appreciating in value as residential real estate. Yet Idaho's state lands remain an invaluable resource to outdoor recreationists of all stripes — not to mention the resident fish and wildlife.

Recognizing the need for broad stakeholder involvement to keep Idaho's state lands publicly accessible, conservation organizations are working with local communities, the Idaho Department of Lands, and the state land board to find durable solutions for priority endowment lands — a difficult task given that management of state lands need not conform to the same open public comment process as actions on federal land.

This coalition of Idahoans hopes to assist the state in meeting the challenge of providing long-term financial return from these lands, while also maintaining assets that are held in the public trust — such as clean water and healthy fish and wildlife habitat. The future of our next outdoor adventure just may depend on it.
Seeking Collaborative Solutions
Hunters and anglers have long enjoyed quality public hunting and fishing access on state trust lands throughout the West. As land use and ownership patterns change and development pressures increase, it's up to all of us to help find enduring management solutions that sustain intact fish and wildlife habitat, quality public hunting and fishing access, and long-term revenues on these lands.
What you can do? Get involved with your state chapter of Backcountry Hunters & Anglers to take part in a necessary — and ongoing — conversation about the future of these lands. Learn how to get involved at backcountryhunters.org.
Ace Hess is the Idaho chapter coordinator for Backcountry Hunters & Anglers. His family's sporting heritage includes 125 years of adventures on central Idaho's vast public lands, and he works hard to maintain those traditions for future generations.