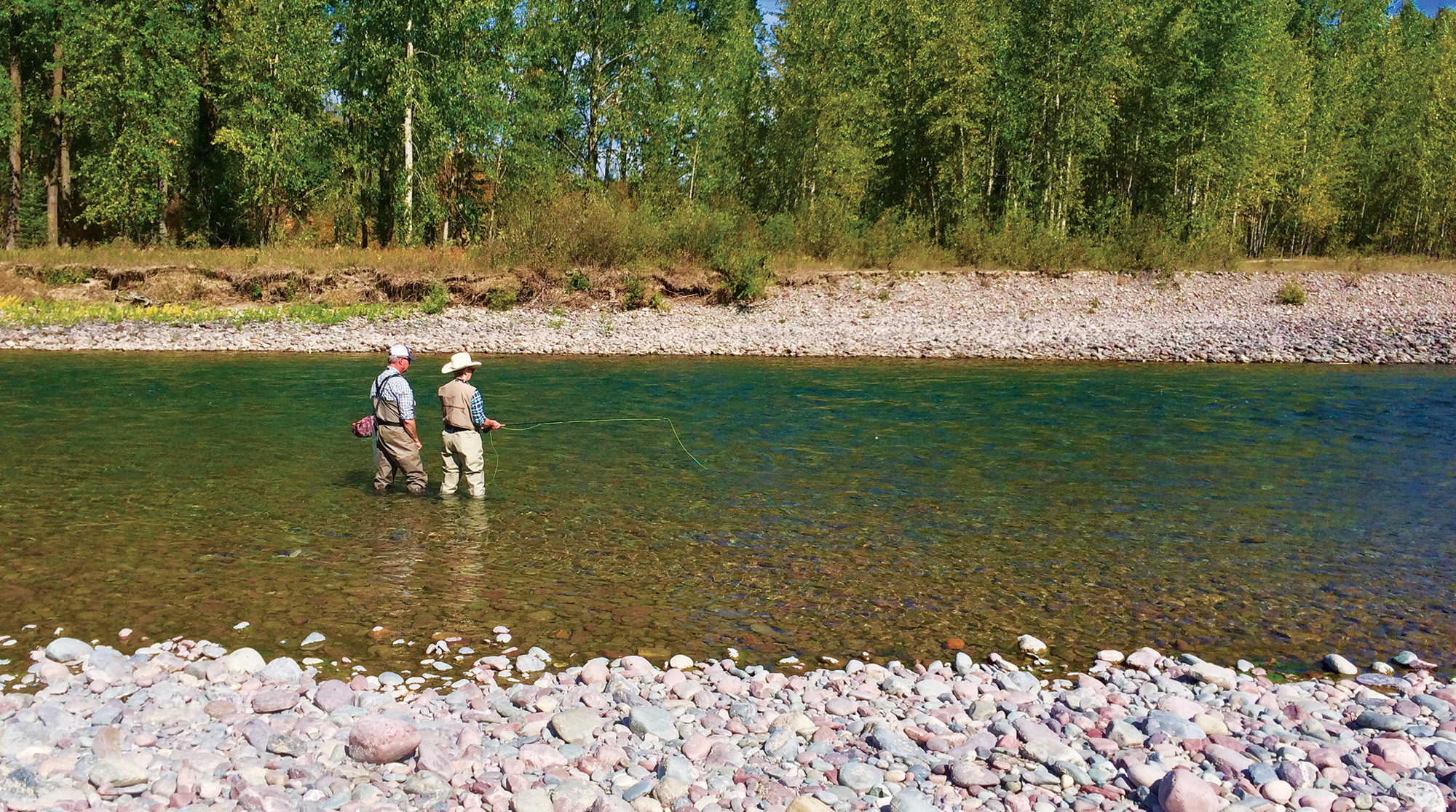 09 Jun

Round Up: News events from around the Northern Rockies | Fly Fishing for a Cause

in
---
Casting for Recovery
This summer, Casting for Recovery celebrates 20 years of hosting fly-fishing retreats for breast cancer survivors. With all expenses paid, survivors are outfitted with gear and taught fly-fishing skills by experienced volunteer guides. But their stay isn't all about the fishing; it's also geared toward emotional recovery. Volunteer oncologists and other female medical professionals are on hand to answer questions, therapists focus on the emotional concerns of cancer recovery, and other survivors in different stages of recovery offer the benefits of camaraderie.
"It's in a setting where they may feel more comfortable asking questions," says executive director Whitney Milhoan. "But that stuff is heavy, so fishing is a great outlet; it's a great way to give them the outdoor connection and a break from navigating this overwhelming part of their lives."
Casting for Recovery has programs in 31 states, including annual events in West Glacier and Billings, Montana, Challis, Idaho, and Dubois, Wyoming. Survivors can apply online and are chosen through a lottery. To learn more about volunteering and donating to their 20 for 20 drive, where they are asking for $20 donations to mark their 20th anniversary, check out castingforrecovery.org.
---
Two Fly Foundation
Tom Swanson, of Casper, Wyoming, and two friends founded the annual Two Fly Foundation fly-fishing tournament 11 years ago. Swanson, who works in the oil and gas business, attended the Jackson Hole One-Fly Tournament, where he heard someone comment that the oil and gas industry in Wyoming wasn't philanthropic. By creating the Two Fly Foundation, Swanson set out to prove them wrong.
Since that time, 50 participants (most of whom work in the oil and gas industry) have been invited to Casper each year in May to enjoy the best of the area's dining, lodging, and, of course, fishing. "These executives know they are coming to fish and enjoy themselves, but they also know they are going to help us raise money," Swanson explains. "We have an interesting way of raising money, which is to look them straight in the eye and say, 'This is the charity we are benefiting, and we want your money!'"
So far, his technique has worked: The annual event has raised $1.6 million for a wide variety of Wyoming-based charities, from Make-A-Wish foundations to hospitals. "Not only do we raise a lot of money, but we all have a lot of fun doing it, and we like to be philanthropic," Swanson adds.
---
Warriors & Quiet Waters
This Bozeman, Montana-based nonprofit — unaffiliated with other veteran services groups — uses fly fishing as a catalyst for positive change in the lives of post-9/11 veterans who have been wounded or are struggling due to combat experiences. Warriors & Quiet Waters covers all expenses and provides each veteran with fly-fishing equipment and instruction, allowing them to keep the gear when they return home.
Warriors has a lot to celebrate this summer, explains executive director Faye Nelson. "It will be our first year in the new Quiet Waters Ranch, where we have ponds for casting instruction," she says. "The entire 10,000 square-foot 'Home for Healing' has been renovated to be (ADA)  [Americans with Disabilities Act] compatible, and we're hosting our first group there on May 2." The newly acquired property will allow Warriors to host more fishing trips this season than ever before — 10 total, each with up to 10 veterans — and they will also organize two couples' fishing trips. In addition, Warriors has partnered with Simms to produce a special, limited edition wader that's available only until the end of 2016. For volunteer and donation information, visit warriorsandquietwaters.org.
---
Museum of the Rockies TwoFly Benefit
The sixth annual TwoFly benefit for the Museum of the Rockies on Sept. 9 and 10, 2016, will once again send 35 boats, each carrying two participants and a guide, out to the famed Yellowstone, Madison, Gallatin, and Jefferson rivers for a full day of trout fishing in support of the museum's All Things Yellowstone program. Using only two flies throughout the day, the participants are challenged to catch the most trout and take fun photographs while they're at it.
Money raised from the TwoFly goes directly to the museum's educational initiatives as they relate to the greater Yellowstone region. For more information about the TwoFly, visit museumoftherockies.org.