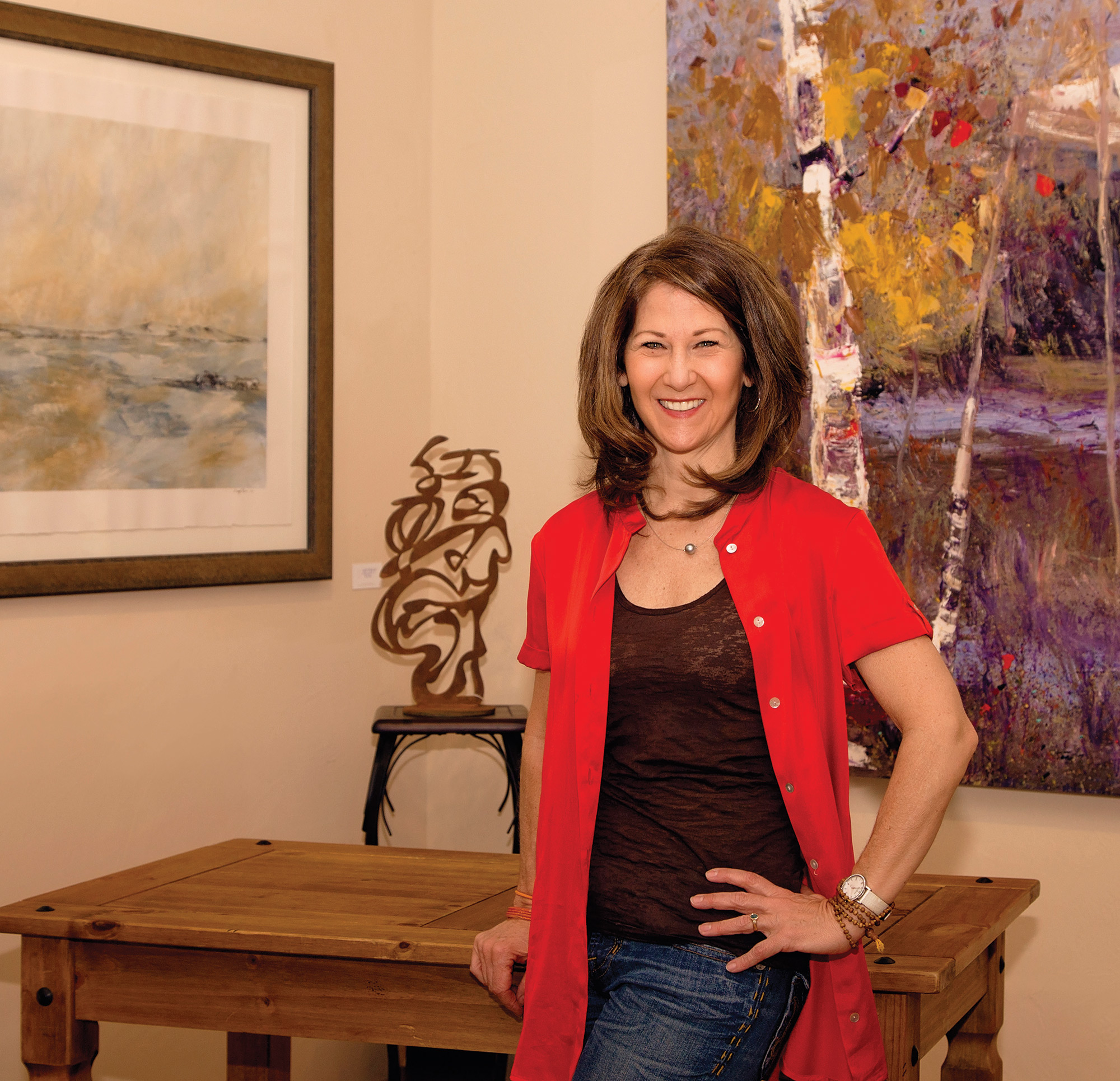 26 Jul

Round Up: News and events from around the Northern Rockies

in
---
After working in financial services and then as the director for a well-known Western art gallery, Betsy Swartz started Betsy Swartz Fine Art Consulting in 2001. At a time when Big Sky, Montana was in a growth spurt, she decided to bring art to her clients instead of waiting for them to come to her. Here, we ask Swartz about how she advises her clients in all things art.
BSJ: How do you begin the process of helping a client choose art?
Swartz: I'm usually introduced to the homeowner through an architect or interior designer and do a walk-through of the home. So I have some knowledge of whether the style is traditional Western, transitional, or modern. I visit with the homeowner or business owner, and then I'm kind of a matchmaker; I select pieces that are the right size and the genre that will fit in beautifully with the overall theme of the home. Some clients have pieces from their travels all over the world or other collections, and then we work with other spaces to complement what they already have.
BSJ: How does art reflect the tastes of the homeowner?
Swartz: It's not about matching the sofa, it's about the overall message the person is conveying, almost energetically. Maybe they are really into the history of Montana or Yellowstone National Park. Or if their home is designed to accommodate grown children and grandchildren, they might want it to reflect a place to gather. I look for things that connect to their interests.
BSJ: Do you consider the same things when working on commercial projects?
Swartz: Businesses are also conveying a message. I was working with an accounting firm, and they were changing their image and stepping out in a more cutting-edge way. They wanted a painting in their conference room that was traditional, but more transitional and modern. We were able to commission a landscape by a local artist that was a little more unexpected. It speaks to the fact that this corporation was looking to break out of the mold.
BSJ: How do you choose the artists?
Swartz: I have a group of artists that I work very closely with, but if a client is looking for an abstract, modern East Coast piece, I can procure that too. I like to support Western artists in my stable, and homeowners are coming to the West for a reason. Many of my clients have factors in common: They love the outdoors, they are investing in the West because they want to be out here, so the Western theme fits. It may be a modern home, and they want a modern Western feel, like abstract equine art. Or maybe they want something more traditional. I work with both genres.
BSJ: What are important things to consider when selecting art?
Swartz: The scale is important. Also, it has to work with the furniture and accessories, but it's not about matching anything. I tend to recommend things that are a little more unexpected. The art needs to speak to the person, and they need to be drawn to it. I tell people to rely on their instinct; there's no science to it. Art usually reminds people of something wonderful in their lives, or it shows them what's possible. I'm helping them to create a beautiful space that their family will enjoy.
To learn more, see betsyswartzfineart.com.