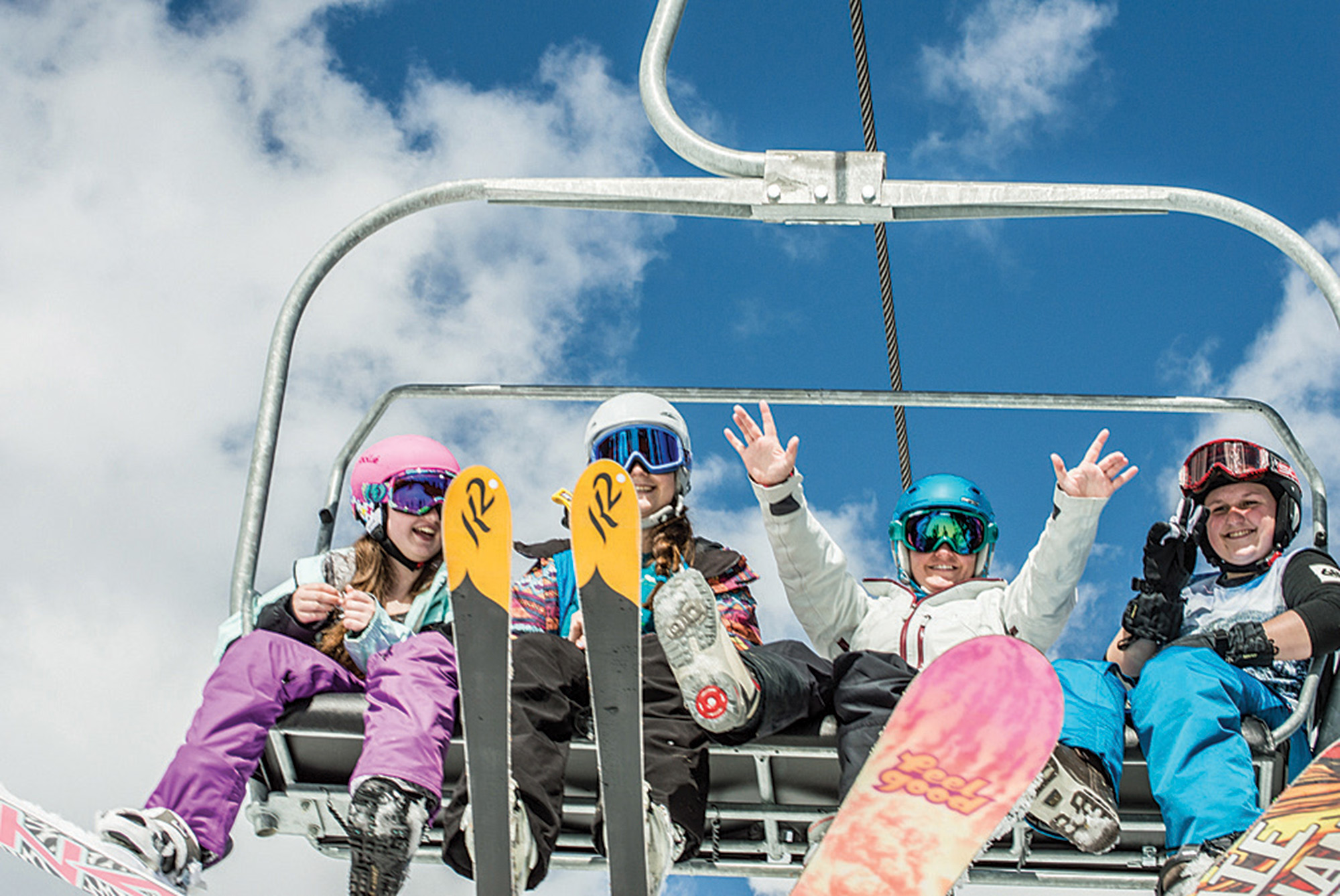 28 Nov

Round Up: News and events from around the Northern Rockies

in
---
When Big Sky Youth Empowerment Project (BYEP)   founder Pete MacFadyen was working as a mental health counselor for teenagers in the late 1990s, he realized that the typical, one-on-one therapy model wasn't as effective for teens. "It works well for grownups who want to see a therapist, but for the majority of kids, they're not willing participants," he says. "I was disenchanted with the model for teenagers."
In 2002, MacFadyen took a leap and started BYEP, using skiing and snowboarding as a vehicle for bonding with peers, mentors, and nature. That first season, with a budget of $20,000 that included donated lift tickets from Big Sky Resort and some gear, there were five kids and five adult mentors. The goal was to snowboard on Saturdays and follow up with mentored workshop sessions one evening a week.
Judging by the overwhelming response from teens, school counselors, and dedicated local supporters, MacFadyen's model is working. They celebrate their 16th anniversary this winter and have grown to provide services for 120 kids. They have 75 volunteer mentors, eight full-time staff members, and a budget of $1.2 million. Along with winter ski and snowboard programs (Big Sky Resort has donated almost $1 million in lift tickets since its inception), they have summer and fall programs that include whitewater rafting, rock climbing, and other outdoor experiences. Raising this amount of money each year is no easy task, and in order to expand services, fundraising is ongoing.
"We're having to turn people away," MacFadyen explains. "Chief Joseph Middle School recommended 50 eighth graders this year alone. That's 20 percent of their eighth grade class, and we can only take six." Their goal is to raise funds allowing them to get into an expanded office space and, within five years, be able to serve 200 kids with a more in-depth curriculum.
How BYEP Works
In winter, the kids get bussed up to Big Sky Resort each Saturday for 13 weeks. Here, they break into groups of six with three adult mentors for a day of skiing or snowboarding. That same group attends a three-hour workshop one evening a week on topics such as conflict resolution, communication, and goal setting. The hope is that kids stay in the program year-round from eighth grade through high school graduation. The younger kids focus on the relationship they have with themselves, while juniors and seniors focus on their relationship with the greater community by engaging in service work and job training.
BYEP Demographics
Eighty percent of participants qualify for the free and reduced lunch program, the threshold of which for a household of four is an annual income of less than $44,955. "The kids have a lot of barriers in place, often ones that are not in their control, like a parent in prison, a parent who died, or ones struggling with mental health or drug abuse," MacFadyen says.
The BYEP Outcome
"The outcome we hope to achieve is for these kids to become actively engaged, contributing members of our community," MacFadyen says. "We hope they will be gainfully employed, taking responsibility for their actions, having more self-control. It's subtle, simple life skills, like how to be a nice person. Once the basic skills are there, they can take care of other things on the list to create a great future for themselves."
How You Can Help
Make a donation and help BYEP reach more youth. Volunteer to be a mentor by visiting their website. Do you have gently used ski and snowboard gear? Do you have a skill that could strengthen the internal structure of the business? Send an email to info@byep.org and they'll assess the opportunity. www.byep.org