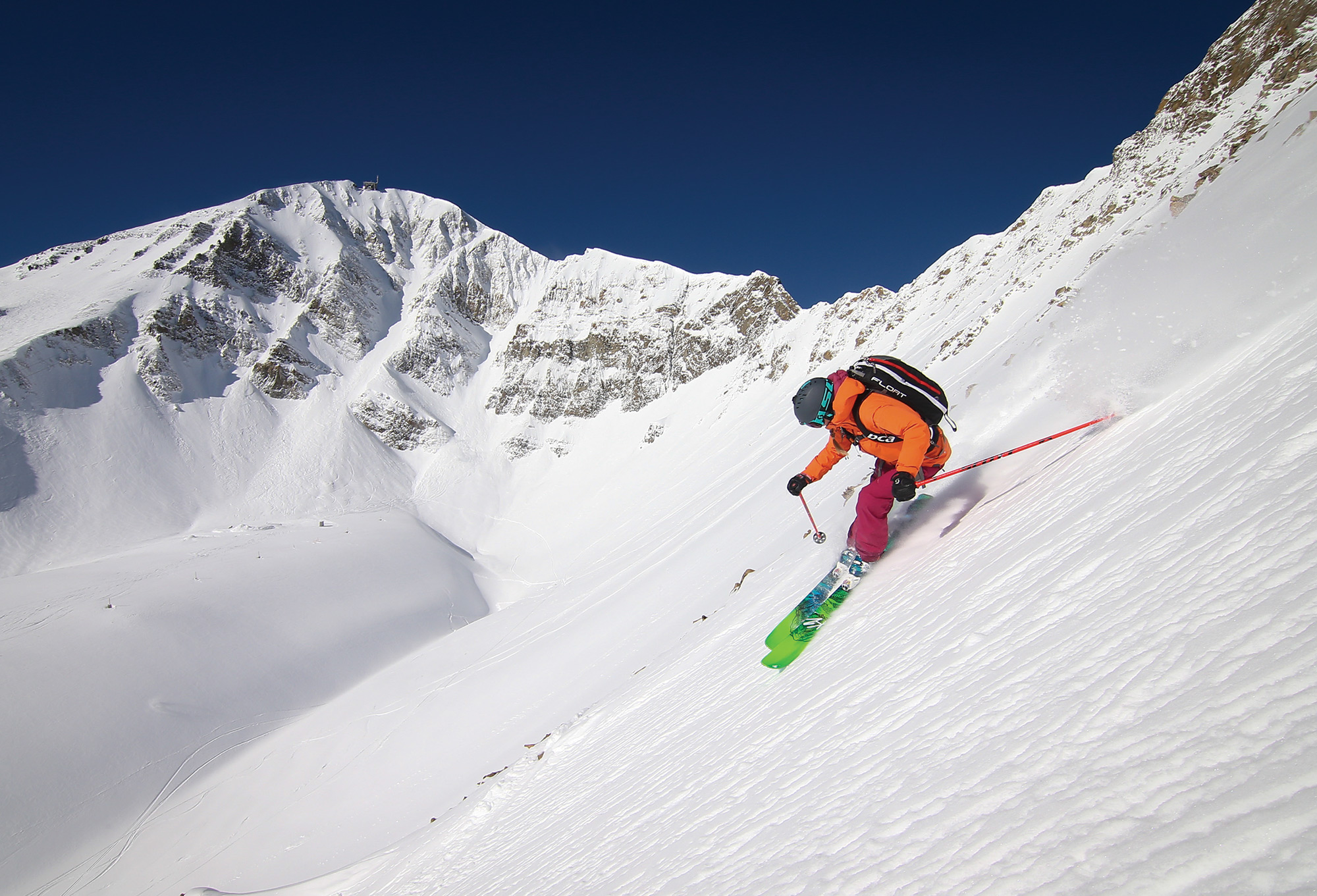 28 Nov

Round Up: News and events from around the Northern Rockies

in
---
Big Sky Resort  |  Big Sky, Montana
A new high-speed, six-seat chairlift in The Bowl includes heated seats, bubble covers, and headrests, and takes only three minutes (instead of six) to reach the 9,812-foot top terminal.
A new triple chair with a carpet loader has replaced the Challenger chair, cutting the ride time by 25 percent and transporting visitors in nine minutes.
 Top terminals of both lifts now allow skiers to unload to the left and right.
Grand Targhee  |  Driggs, Idaho
The iconic Blackfoot chairlift, which accesses 500 acres and 1,200 vertical feet of terrain, has been replaced with a new quad, decreasing ride time from 12 to seven minutes.
Other improvements include new rental equipment, remodeled restrooms in the Rendezvous Lodge, and expanded parking.
Jackson Hole Mountain Resort  |  Jackson Hole, Wyoming
The new Sweetwater Gondola, between the Bridger Gondola and Teewinot High Speed Quad, includes a mid-station in the Solitude area and a top terminal near the Casper Restaurant.
All skiers and snowboarders who own a 2016-17 winter resort season pass anywhere in the world can save 40 percent on lift tickets purchased between Jan. 9 and 31, 2017.
Sun Valley  |  Sun Valley, Idaho
As part of their Healthy Forest Initiative and partnership with the U.S. Forest Service, Sun Valley has opened an additional 21 acres of gladed terrain on Bald Mountain, bringing the total amount of gladed skiing and riding to 55 acres.
125 new snow-making guns were traded in for more efficient models.
Bald Mountain now has a custom-made winch mower, so they can efficiently mow the steeper runs, allowing the mountain to open earlier and close later in the season.