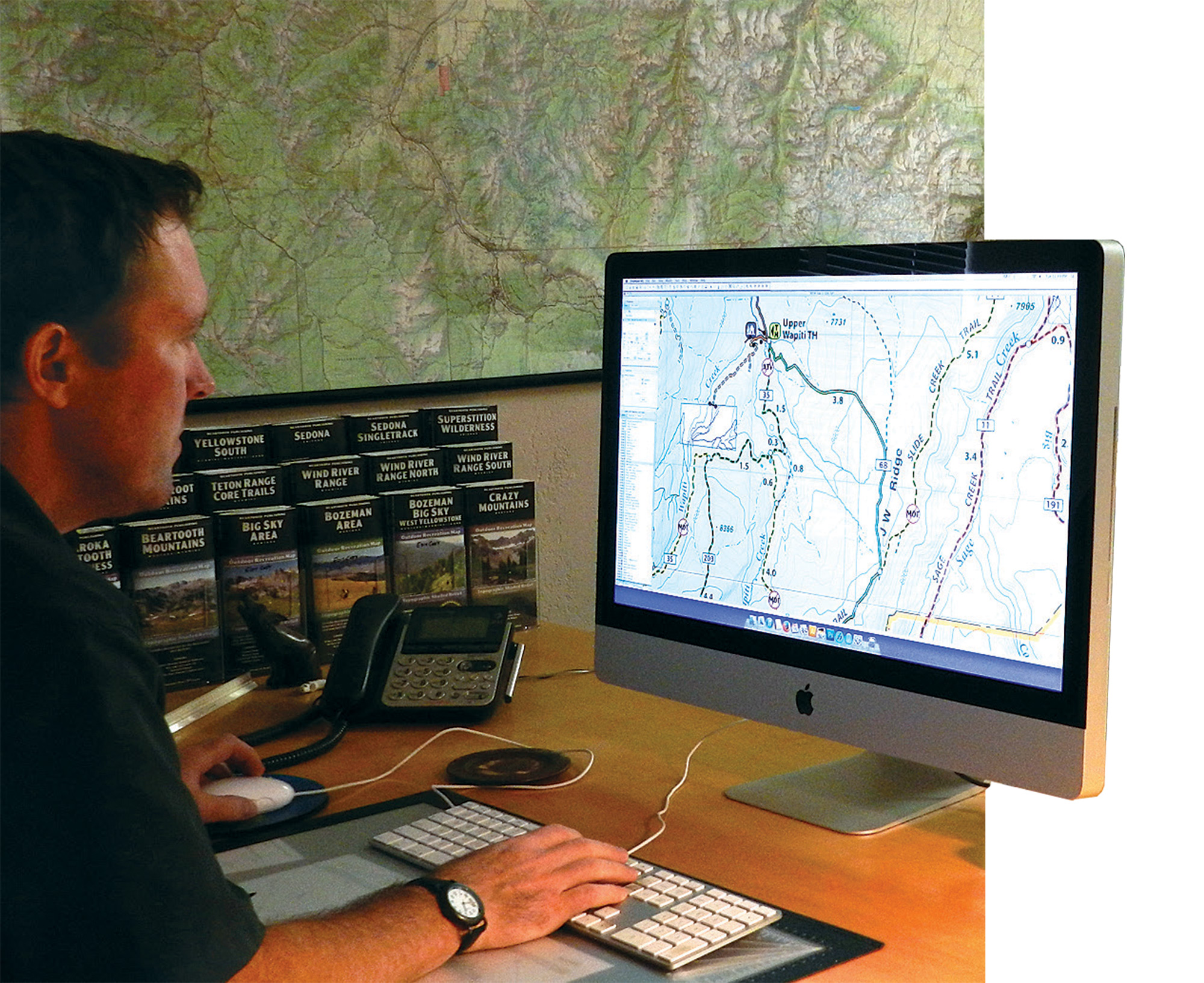 05 Oct

Round Up: News and events from around the Northern Rockies

in
---
With a penchant for getting far back into the wilderness and studying the topography of wild places, Will Robertson, AKA "Mapmaker Will," started Beartooth Publishing 20 years ago after penciling new trails onto old, outdated Montana maps. Today, he creates topographical outdoor recreation maps of Montana, Wyoming, and Arizona, many with descriptions of day hikes and bike trails. Here, we talk to Robertson about how he got his start and which trails he recommends for fall.
BSJ: How did you start making maps?
Robertson: When I moved to Montana, I lived in the Gallatin Canyon, and I started compiling area trail maps using new and old government maps, just to see where all of the trails were or had been. When I began learning how to make a real printed map, I realized that the work involved everything I had been doing in my spare time, so I thought I should try to make a job out of it.
BSJ: What are some of your latest?
Robertson: This year's is a detailed Teton Range map for hiking and backpacking titled Teton Range Core Trails. There are maps that cover Grand Teton National Park, but in order to cover all of the park, those maps can't show the Tetons — where almost everyone hikes — in large-scale detail. That's why I felt there was a need for it.
BSJ: Where are your maps found?
Robertson: In most outdoor stores, bike shops, and book stores around the greater Yellowstone area.
BSJ: What do you enjoy most about fall mountain biking?
Robertson: It may be my favorite season. The air is so clear and the fall colors are beautiful. There's that quiet stillness, like everything is slowing down for the upcoming winter. I like being out by myself on a trail as the sun gets low; the temperature drops quickly and it adds a sense of urgency and self-reliance to the ride.
BSJ: What advice do you have for bikers versus hunters in the fall?
Robertson: Rifle season is generally after biking season is over. I've only seen a few bow hunters early season. If we're riding in grizzly country, we yell and make noise as we ride, so I'm sure any bow hunters hear us before they see us.
BSJ: Any tips for fall trails in the Northern Rockies?
Robertson: In early October, in Jackson, Wyoming, and Sun Valley, Idaho, you can ride on trails that are carpeted with golden aspen leaves. That's a really cool experience. For fall hiking, I like to go down to the Mammoth Hot Springs area. Much like other locals, I prefer to be in Yellowstone after the crowds are gone, and the Mammoth area has some deciduous trees for fall colors.
BSJ: Any new trails that you love?
Robertson: It's tough to choose a favorite hike or bike ride, but the central Madison Range has two of the best: Cinnamon Mountain for hiking and Pika Point for biking. Both have excellent views.