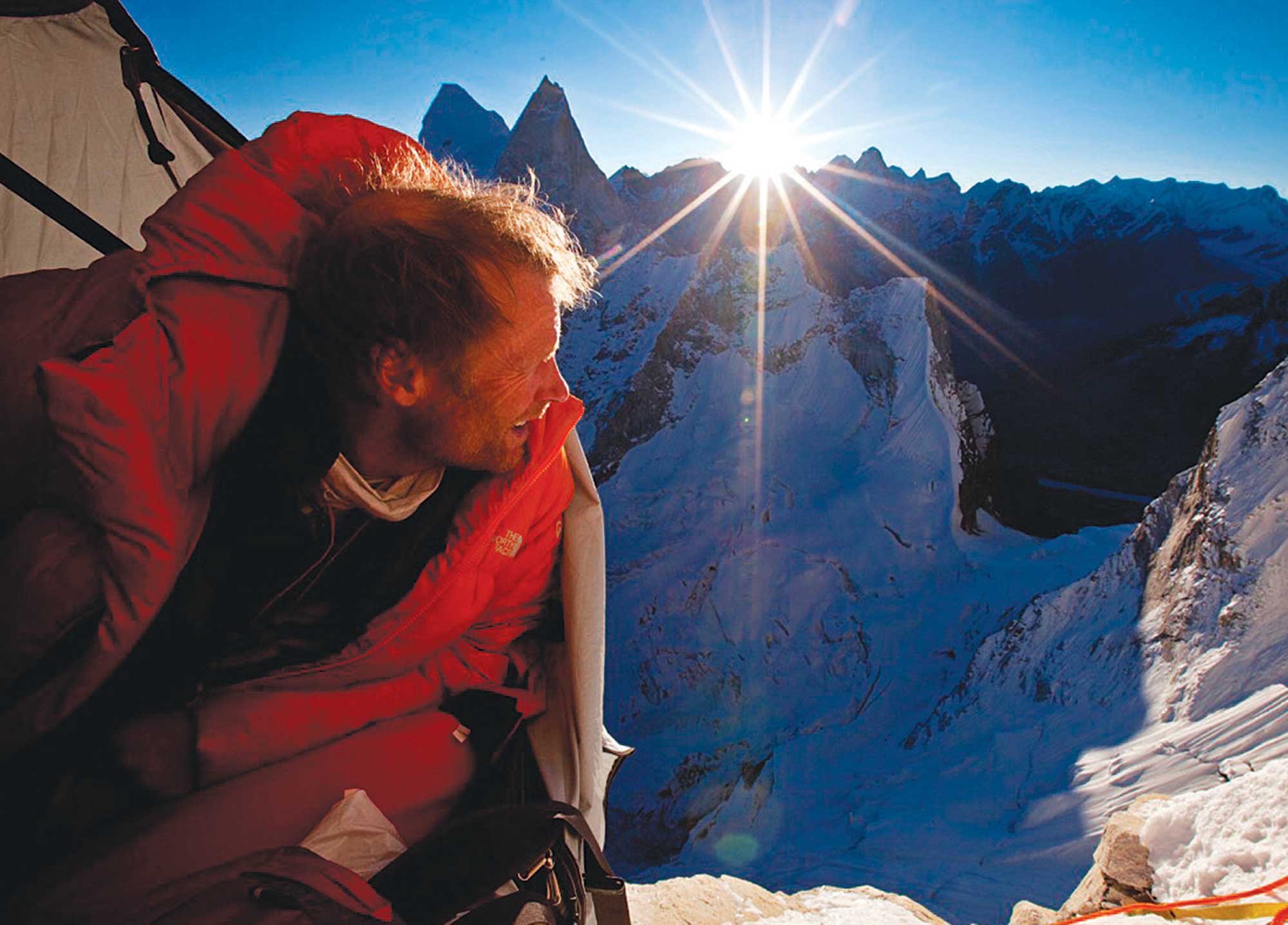 02 Dec

Winter 2015 Round Up: News and Events from around the Northern Rockies

in
---
19th Annual Bozeman Ice Festival
The Bozeman Ice Festival began as a fundraiser to keep the road to an ice climbing waterfall open in the winter. Nineteen years later, the mission continues: Proceeds fund plowing along the road to Montana's Hyalite Canyon (without a clear road, accessing the canyon's waterfall — with some 250 climbing routes — would require a 13.4-mile ski trek). Since then, however, the festival has grown into an Olympic-caliber ice climbing competition, bringing professional climbers and enthusiasts together from across the globe for clinics, World Cup events, gear demos, presentations, inspiring films and camaraderie.
New to this year's festival is a series of children's ice climbing clinics with renowned mountaineer Conrad Anker (Dec. 12 and 13). Here's a look at some other scheduled events:
Ice Climbing World Cup, Dec. 10 – 12
More than 70 top-ranked athletes from across Europe and Asia will climb to earn World Cup points, while U.S., Canadian and Mexican athletes vie for the crown of North American champion. The event takes place at the Gallatin County Fairgrounds on Oak Street.
Hyalite Clinics, Dec. 10 – 13
Designed for men and women of all experience levels, these full-day clinics are held at Hyalite Canyon and will be taught by some of the best instructors in the world. Most clinics are $125. There are also clinics for women only.
Urban Base Camp, Dec. 12 – 13
This winter festival at the Bozeman fairgrounds offers gear demos, technique clinics, activities, food, ice climbing classes and more. On Sunday, the public is invited to climb on the World Cup structure.
In-town events, Dec. 9 – 13
Mingle with your heroes and meet like-minded ice fiends at the Emerson Cultural Center. Gear demos, presentations, a raffle and a screening of the documentary "Jeff Lowe's Metanoia" with a Q&A round out the planned events.
Information: bozeman-ice-festival.myshopify.com
---
Local Hero: Conrad Anker
Mount Meru is both a nightmare and an irresistible calling for some of the world's toughest climbers. Located near the headwaters of the Ganges River in northern India, the mountain's 1,500-foot vertical rock wall, the Shark's Fin, composes a central peak of the nearly 21,000-foot mountain. This nearly featureless granite fin is considered one of the hardest climbs in the world, defeating many elite climbing teams over the last 30 years.
Conrad Anker, Jimmy Chin and Renan Ozturk accepted Meru's challenge in 2011, setting out for a second attempt at climbing the most technical and dangerous peak in the Himalayas. The team halted their first attempt in 2008, climbing within 100 meters of the elusive summit when a massive storm turned the seven-day trip into a 20-day odyssey in subzero temperatures. After that experience, they knew that hauling more than 200 pounds of gear up 4,000 feet of mixed ice and rock was the simplest part of the endeavor.
"Meru was my most challenging climb to date for sure," Anker says, despite having climbed technical peaks throughout the world, including three Mount Everest summits (the latest of which was without supplemental oxygen, a distinction claimed only by the world's top climbers).
Their historic journey up this fabled mountain is captured in the documentary "Meru," which won the 2015 Sundance Film Festival Audience Award for Documentary. The film is now available on DVD, Blu-ray and on Apple's iTunes.
"Climbing is one of these things that it doesn't happen in a vacuum. It's very systems intensive and you have to have quite a bit of knowledge about how it works," Anker says. "I was fortunate to have a good mentor, and in the 'Meru' film you'll have a chance to see that in my story with Mugs [Stump]."
Anker's passion for mountaineering was sparked during a childhood spent exploring the Sierras with his family, eventually progressing into more serious terrain. Among his many career highlights was his discovery in 1999 of George Mallory's body, the pre-eminent 1920s Everest explorer. He has also climbed the three towers of the Cerro Torre in Patagonia, finding new routes on two of these towers. In Pakistan's Karakorum, Anker climbed the west face of Latok II via the Tsering Mosong route, which begins at Denali's summit and climbs 26 vertical pitches before its pinnacle of 23,342 feet. He says it's the self-supporting nature of mountain landscapes that keeps calling him back. "It's one of those things, we're out there and you just don't know what lies over the next horizon. That sense of the unknown is a really motivating thing for me."
Anker makes his home in Bozeman, Montana, with his wife, Jennifer, and three children, Max, Sam and Isaac. Find him teaching children's climbing clinics at the Bozeman Ice Festival this Dec. 12 and 13.
---
37th Annual Cabin Fever Days
If you can't beat the long Northern Rockies winter, you may as well enjoy it — which is exactly why the residents of Martin City, Montana, founded Cabin Fever Days. Located at the gateway to Glacier National Park in Badrock Canyon (a few miles from Martin City) the festival offers activities that celebrate the winter season from Feb. 12 to 14.
Festival highlights include the Barstool Ski Races, in which participants mount skis on anything rideable, wear costumes if the mood strikes, and race to the finish line. Competitors work for months to perfect their entries in three classes: steerable, non-steerable and the show class. The competition starts at 1 p.m. on Saturday and Sunday, with the finals taking place at 3 p.m. on Sunday. Along with the races, there's live music all weekend in several locations, and competitions of strength, skill and wits with cash prizes. Try your luck at snowshoe softball, pool, arm wrestling or the mountain man competition. There are also activities for kids. Not only does it help shake off the winter chill, but the $3 entry fee supports local nonprofits.
Information: (406) 212-4326, cabinfeverdays.com
---
Local Hero: Eduardo Garcia
Eduardo Garcia knows that life can change in an instant. For him, that altering split second occurred on Oct. 9, 2011. An avid outdoorsmen, Garcia was bow hunting in a remote drainage near Gardiner, Montana, when he stopped to examine the carcass of a dead baby bear. Curious, he used his knife to prod the pile of fur, realizing too late that the bear was lying on a live power line, which shot 2,400 volts of electricity through his body, knocking him unconscious.
Garcia, a classically trained chef, had just returned home to Bozeman after traveling the world as a chef on private yachts for 10 years. He had recently co-founded Montana Mex, a family-run food company, and was also working on a concept for an outdoor cooking show called "Active Ingredient."
That October day, he regained consciousness to see the tops of conifer trees above him. "And at that moment, my body took over. I think life took over," he says. "It wasn't Eduardo Garcia thinking anything; it was a human body saying, 'You are this close to dying right now. Get up and start moving down.' I have no memory of leaving the site, but somehow I came to and started walking down the hill."
Severely injured, Garcia knew he had to find help. He fastened a sling for his left arm, which was charred black by the accident, and he then walked three miles out of the backcountry.
"I remember hearing gravel crunching. I remember a Western meadowlark whistling in front of me. I remember seeing the Gardiner River Valley almost heaving in front of me," Garcia says. "I just started chanting to myself, 'Don't stop walking. Don't stop walking.' Over and over and over again, until I finally made it to the road and got help."
Two hours later, Garcia was airlifted to the University of Utah Health Care Burn Center in Salt Lake City, where doctors treated nine exit wounds from the electrocution. His left hand and part of his arm were amputated, and four ribs along with muscles from his abdomen, chest and legs were removed. He spent 48 days in intensive care, undergoing 21 surgeries over the course of 19 months. After recovering, he immediately began an intensive, three-month round of chemotherapy for testicular cancer, which doctors discovered during his treatment.
Perhaps others would have internalized their suffering, shook their fist at the sky and wondered, without the chance of satisfaction, "Why me?"
Not Garcia. Not even close.
Five days after leaving the hospital, he returned to his passion, cooking for friends. He now uses his culinary talents and the story of his harrowing experience to help others. To that end, Garcia started a Kickstarter campaign to fund a documentary about his life and recovery. Fully funded in October 2015, the film will be released in July 2016.
"I hope the film brings together this feeling that if you have a heartbeat, shine as brightly as you can with it and it will lift up others around you," Garcia says. "Life is precious. … I think somewhere inside of all of us we know it's our job to make the most of it and to live as proudly and vibrantly and impactfully as we can."
Visit the campaign at tinyurl.com/pmgm929, or keep up to date on developments via Garcia's Facebook page.
---
Intermountain's Festival of Trees
Intermountain's Festival of Trees transforms the Helena Civic Center into a winter wonderland for a good cause. Taking place Dec. 4 to 6, community members decorate trees with creative themes for a live auction during an invitation-only, black tie event on Friday, Dec. 4. Revenue generated from the auction supports Intermountain, a nonprofit agency offering inpatient and outpatient therapeutic care for Montana children. The festival has raised more than $2 million over the last 26 years for the organization, which serves 1,300 individuals annually. About 30 large trees, vacation packages and a few specialty items will be up for auction, along with more than 100 tabletop trees and wreaths. In 2014, a full-size Mercedes-Benz Roadster replica, complete with backseat Christmas tree, garnered $62,000 for the organization.
This year's theme is "Christmas in the High Country," and the Civic Center will be open to the public that Saturday and Sunday, with performances by dance groups and musicians, as well as an appearance by Santa Claus for photo-ops. Admission is $5 or an unwrapped new toy.
Information: (406) 457-4760, intermountain.org/get-involved/fot
---
Local Hero: Dwayne Wilcox
Artist Dwayne "Chuck" Wilcox uses a traditional art form to portray contemporary images of Native American life. The Plains nations had a longstanding tradition of preserving oral histories pictorially in the absence of written language.
"Pictographs, our traditional visual language, were once put on familiar things such as hides. That changed with the disappearance of the bison and the loss of freedom to hunt when the reservations bound the Native people. The first paper on the Great Plains was found in used ledger books from white merchants," Wilcox says, explaining that ledger paper became the next medium for documenting biographies and Native history during the first decades of the 1800s.
Initially drawn to ledger art for its journalistic propensity, Wilcox seeks to update Native American art by representing modern narratives of Native life. His work often uses humor to call attention to social issues and cultural biases. Inspired by interactions between people, Wilcox tries to consider issues from "both sides of the fence."
"How do you not insult somebody when talking about Lewis and Clark? On one side of the fence, there are several national parks, mountain ranges, counties and towns named after them. [General Armstrong] Custer too. … They are American heroes, but on the other side, they are murdering bastards. So I try to put that into a sense that people understand," Wilcox says, explaining that he hopes viewers take away "a reflection of their own life" and the ability to "smile about their inefficiencies."
Wilcox is an enrolled member of the Oglala Lakota and was born in Kadoka, South Dakota, in 1957. His work resides in the permanent collections of the National Cowboy & Western Heritage Museum in Oklahoma City, the Smithsonian Institution in Washington, D.C., and the Charles M. Russell Museum in Great Falls, among many others. A solo exhibit of his work will be on display at the Holter Museum in Helena, Montana, through Dec. 31. Additional work will be on display during Unbound: Narrative Art of the Plains, March 12 through Dec. 4, 2016, at the Smithsonian's National Museum of the American Indian in New York.
---
Field Seminars at the Lamar Buffalo Ranch
Since its inception in 1976, the Yellowstone Institute has offered diverse and in-depth educational programs focused on the Yellowstone area. Courses vary in length from two days to three weeks, with field excursions and classroom presentations on topics ranging from art to science, with Yellowstone acting as both creative backdrop and laboratory. Based at the Lamar Buffalo Ranch campus, participants stay in log cabins in the park's scenic north range. These are just a few short examples of the many
programs offered.
Information: yellowstoneassociation.org
A Cold Look at Climate Change
Discover how the climate is changing in Yellowstone. Examine temperature and precipitation records with climate experts and take field trips to in-park weather stations and sites where changes are visible. Learn why some parts of Earth become warmer but others turn colder, and understand how this impacts Yellowstone — and you. Information: Dec. 16 – 17, $242. Limited to 13 participants.
Learning to Ski in Wonderland
Starting with the basics, this cross-country-ski course includes at least one backcountry excursion. Instructor Julianne Baker has been skiing in Yellowstone for more than a decade and knows plenty about the park's ecology and history. Information: Jan. 15 – 17, $380. Limited to 13 participants.
Lamar Valley Wolf Week
Look and listen for wolves while learning about their habitat, behavior and management. In the afternoon, stretch your legs on a naturalist-led snowshoe excursion or explore on your own. Dinner is followed by presentations by local experts, and listening for wolves howling under the stars.
Information: March 14 – 18, and March 20 – 24, $750 with meals. Limited to 19 participants.
---
Fat Tire Rides with Teton Mountain Bike Tours
Teton Mountain Bike Tours will offer guided fat bike tours in Grand Teton National Park this winter. Fat bikes have four-inch tires that provide stability and enough loft to cruise over packed snow. A full-day tour takes bikers on plowed roads in various sections of the national park. The day includes a hot lunch at a local guest ranch. Depending on the time of year and conditions, the views are exceptional and it's possible to see wildlife along the way. "If people like to bike, it's a great alternative to cross-county skiing or to take a day off from alpine skiing," says company owner David Hunger. Full-day tours cost $175 per person, half-day tours are $120, both with a two-person minimum. They also provide rentals if you prefer to pedal on your own.
Information: (307) 690-0712, tetonmtbike.com
---
Give Like a Local
Christi Fleece Lined Shirt by Mountain Khakis
Founded in Jackson Hole, Wyoming, in 2003, Mountain Khakis seeks to be the "best mountain-inspired lifestyle-apparel brand. Period." They meet this challenge by creating clothing and accessories for men, women and children that withstand the rugged mountain elements and include timeless designs. Their vision could perhaps be embodied in the Christi Fleece Lined Shirt. Lined with fleece fur and taffeta under colorful and resilient polyester twill, it's sure to keep you warm and stylish while playing outdoors. Chest pockets and button snaps down the front add to its sensibility, along with a casual feminine fit. Available in three colors to help you "Live Life Untucked." $109.95  |  866.686.7778  |  mountainkhakis.com
Slouchy Beanie by Sauce
Sauce Headwear was founded by a former member of the Canadian national cross-country ski team as a way to support her ski racing. Frustrated with traditional winter headwear (too hot, too itchy, too ugly), Sauce founder Shayla Swanson set out to create functional, stylish and comfortable products that meet the needs of elite winter athletes and outdoor enthusiasts alike. Based in Bozeman, Montana, her hats are available in a wide variety of colorful patterns and unique styles. The Slouchy Beanie offers a relaxed fit, cozy fleece lining and oversized pompom. Designed to stay in place, and with the added bonus of a key pocket, it's the beanie you will surely wear all winter long, whether skiing, walking the dog or meeting friends for dinner.
$37  |  855.830.5111  |  sauceheadwear.com
Bumper Bed by West Paw Design
With offices located a short drive from Yellowstone National Park, the owners of West Paw Designs couldn't help but want to take care of the planet, which is why the company invests in sustainable enterprises. Based in Bozeman, Montana, West Paw co-founded the Montana Coalition for the Outdoors and the Pet Industry Sustainability Coalition. They also offer a recycling program for worn-out doggie toys, seek out ways to reduce waste from the production process, and source as many materials as possible from the U.S. Adding to their line of pet accessories, the company's best-selling Bumper Bed just got bigger, cozier and available in new colors and patterns. Constructed with a more durable lining to withstand paws, claws and washing cycles, the beds are built Bozeman- tough for lasting comfort.
$89 to $209   |   800.443.5567   |   westpawdesign.com