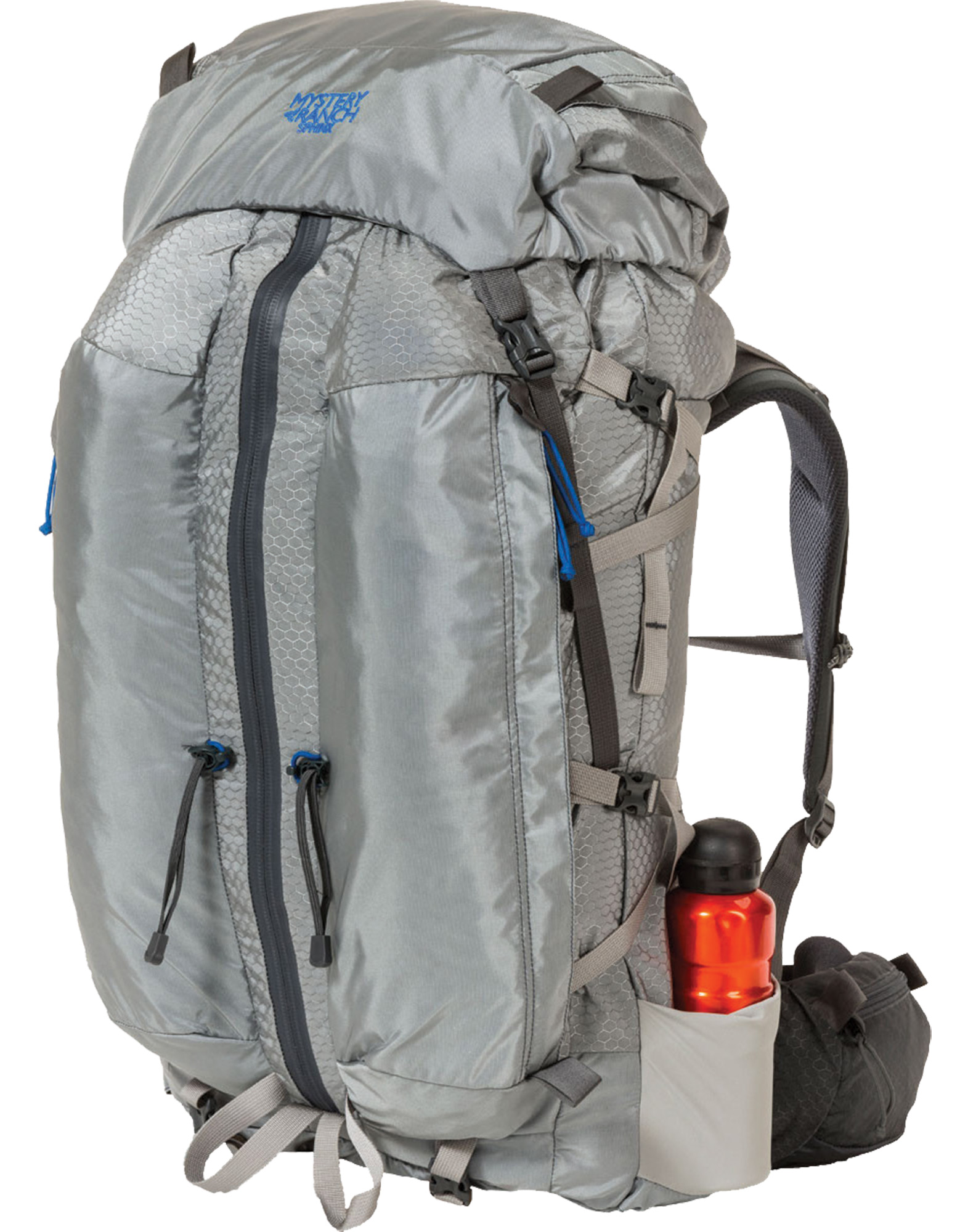 09 Jun

Round Up: News and events from around the Northern Rockies | Trail-bound

in
---
In a 2015 article, Outside magazine declared Montana the "Silicon Valley for Outdoor Gear," citing a number of gear designers who have set up their base camps in Bozeman. Businesses in Jackson Hole, Wyoming, and other outdoor recreation-based towns are also creating goods to outfit adventurous spirits.
---
Backpack | Mystery Ranch | Bozeman, Montana
Dana Gleason and Renee Sippel-Baker founded Dana Designs in 1985, a company that they later sold to K-2. In 2000, unable to stop dreaming up innovative backpack designs, they started Mystery Ranch, which has made a name for itself by creating bomber outdoor recreation, hunting, and military packs. The company's two newly-launched recreational backpacks, the Sphinx and the Mystic, both recently received the 2016 Editor's Choice Award from Backpacker magazine. These packs feature durable and lightweight "adventure" frames designed for weekend excursions or minimalist weeklong trips. Other features include top-loading design for easy and secure packing, two vertical "torpedo" pockets for external access, exterior water bottle pockets, adjustable ice axe loops, and more. mysteryranch.com
---
Outerwear | Stio | Jackson Hole, Wyoming
Tested in the Tetons, with a home base in Jackson Hole, Stio's apparel for mountain living looks good while cruising Main Street Jackson, and also functions well on the nearby trails. "Stio's apparel is thoughtfully designed and tested in its backyard, so it's built to perform in the Tetons and the surrounding outdoor environment," says Mackenzie Carroll, Stio's communication rep.
Stio founder and CEO Stephen Sullivan was one of the creators of the popular Cloudveil brand, which he helped to develop and later sold. He started Stio in 2012 with a storefront in Jackson and a catalog, and has grown a hearty digital presence as well. Along with casual wear, Stio also makes bomber outer layers for backpacking adventures.
New this season is the ultra-light Second Light Alpha coat, which is made from with Polartec Alpha breathable insulation, designed for "stop-and-go, high-output activities" for men and women. This outer layer sheds light rain, lets moisture out, and packs down well.
For bottom layers, try the Keeline pant for men, made from Stio's proprietary Quadra plain weave 100 percent polyester. It wicks moisture and dries fast.
For women, try the Dulcet soft shell stretchy pants with a contemporary style and close-fitting cut that's made for life-on-the-go in the mountains. stio.com
---
Hiking Shoes | Oboz | Bozeman, Montana
Based in Bozeman, Montana, OBOZ Footwear was launched in 2007 by a team of shoe veterans from other well-known outdoor footwear companies. Since their inception, they've made their way to the mass market, but still hold onto that small company and small town spirit.
New this spring are the men's Scapegoat Mid and the women's Pika,
targeted at long distance hikers. "We built extra durability into these new styles for lasting reliability on long hikes," says Josh Fairchilds, OBOZ co-founder. "We armored them with edge-to-edge rubber underfoot, reinforced the toe and sides, and chose bombproof textiles that are highly breathable and dry quickly. All told, these shoes should easily tackle hundreds upon hundreds of trail miles."
Both lines were purposely designed to be non-waterproof, and instead drain and dry quickly; perfect for those long haul, stream-crossing hikers who prefer that their shoes don't fill up and retain water. The Scapegoat is a mid-length design, while the Pica has a low cut. obozfootwear.com
---
Base Layers | Duckworth | Bozeman, Montana
Coining the term from "sheep to shelf," Duckworth creates clothing made of 100 percent merino wool from high alpine sheep raised by the Helle Rambouillet ranch in and around Dillon, Montana. "Duckworth makes a great layer for backpacking because of wool's natural ability to thermo-regulate the body in cool to warm conditions," explains Outi Pulkkinen, one of the company's founders and the design director. "Also, the antimicrobial qualities of merino wool make it odor-resistant; you can go days wearing the same clothes so less packing and washing is required."
Duckworth touts the benefits of their "open range" wool. "The sheep graze natural lands in our area and provide us all the sustainable, natural, and eco-friendly fiber to wear," Pulkkinen adds. For summertime backpacking in the West, their vapor wool styles create some of the smartest layering systems out there for protection from the sun rays and the cold as the sun goes down.
For men hitting the trails, try the Vapor Brief, Vapor Tee, and Comet Snorkel Hoody. A women's layering kit could include a Vapor Relaxed Tank and a Vapor Tunnel Hoody. And try Duckworth's Maverick Neck Gaiter to seal the deal. "A neck gaiter is always a good addition to any backpacking setup for use as a neck warmer or headband instead of hat," Pulkkinen explains. duckworthco.com
---
Gear | White Box Alcohol Stoves | Great Falls, Montana
White Box Alcohol StovesTM company makes ultra lightweight alcohol backpacking stoves that are made in Montana using 100 percent recycled materials. Try the "SOLO II", designed for the most hardcore backpackers, with 13 minutes of burn time. whiteboxalcoholstoves.com