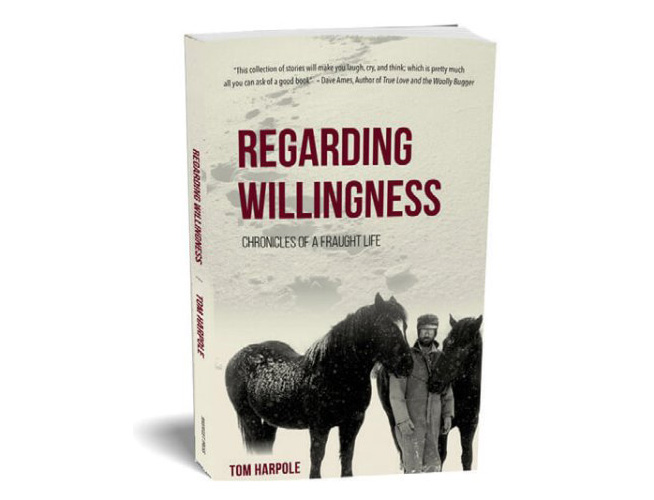 09 Jun

Round Up: Literary news bites | Montana's Celebration of the Book

in

The 2020 Montana Book Award has been announced, with Gretchen E. Minton's Shakespeare in Montana: Big Sky Country's Love Affair with the World's Most Famous Writer (University of New Mexico Press, $19.95) taking top honors. This annual award recognizes literary and artistic excellence in a book that is written or illustrated by someone who lives in Montana, is set in Montana, or deals with Montana themes or issues.

Shakespeare in Montana traces more than two centuries of history, exploring the experiences of mountain men, pioneers, itinerant acting companies in mining camps, and women's clubs at the turn of the 20th century, as well as the contemporary popularity of Shakespeare in the Parks performances throughout the state. By revealing what Shakespeare has meant to the people of Montana, Minton offers us a better understanding of the state's citizens and history, while providing a key perspective on the legendary author's enduring global influence.

Along with the top prize, the following three honor books were chosen by the 2020 Montana Book Award Committee:
The Blaze (G.P. Putnam's Sons, $26) by Chad Dundas follows the story of U.S. Army veteran Matthew Rose, who lost much of his memory from a traumatic brain injury sustained in Iraq. When he's called back to Montana, an event sparks a memory of an unsolved crime.
Life List: Poems (Riverfeet Press, $16) by Marc Beaudin is a kind of field guide in poetry. With a sharp critique of environmental, social, and political issues, along with haunting ruminations on loss, love, and the passing of time, these poems fill the skies with a feathered grace.
Regarding Willingness (Riverfeet Press, $16) by Tom Harpole is a collection of the author's most popular stories. His writings offer a perspective on dalliances with danger, and range from tales of horse logging and driving ice roads above the Arctic Circle, to skydiving with Russian cosmonauts and more
Life List
Marc Beaudin's latest collection of poetry
The latest collection from poet, bookseller, and Big Sky Journal "Reading the West" columnist Marc Beaudin is a true Livingston, Montana, collaboration. Written by Beaudin, it was published by Livingston-based Riverfeet Press and features artwork and a cover design by local artists Storrs Bishop and Megan Eubank.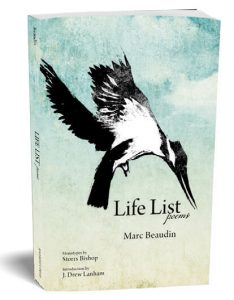 The collection pays tribute to the birds that Beaudin has grown to know and love through years of watching and listening to them. Through these creatures, he attempts to render
in language the precarious circumstances of being alive.
Montana author Rick Bass notes, "In Life List, Beaudin combines the eye of the poet with that of the naturalist. Passionate yet mature, this is Beaudin's most inspired and finest work. Every Montanan should own it, and every birder. Every reader." And writer Terry Tempest Williams adds, "The poems are exquisite and full of life like the birds themselves. In each poem, we find clarity and compassion as we stand on the razor's edge of uncertainty. This is a tender and generative book."
Beaudin, an Absaroka-Beartooth Wilderness Foundation artist-in-residence, is a poet, theatre artist, and naturalist. He is the author of Vagabond Song: Neo-Haibun from the Peregrine Journals and several other books, chapbooks, and plays. His work has appeared in numerous magazines — including Cutthroat, High Desert Journal, and Whitefish Review — and has been widely anthologized in publications that focus on environmental and social justice.
2021 Elk River Writers Workshop
The nonprofit Elk River Arts & Lectures is accepting applications for the 2021 Elk River Writers Workshop, held August 15 through 20 at Chico Hot Springs in Montana's Paradise Valley. This year's event, "Explore Your Wild!" will focus on the ways in which deep, communal experiences with nature open the door to creativity.
The workshop brings prominent writers together with advanced students for five days of seminars, workshops, lectures, and readings in a small group environment. This year's faculty includes 2016 Henry David Thoreau Prize winner Linda Hogan; internationally recognized conservationist and cultural ornithologist J. Drew Lanham; editor, poet, and activist Pamela Uschuk; Tucson's first poet laureate William Pitt Root; and legendary Montana author Rick Bass. Other faculty and speakers include Adrian Jawort, Sterling HolyWhiteMountain, Gary Ferguson, Doug Peacock, and CMarie Fuhrman.
In addition, events include craft talks, campfire readings, evening lectures, and panel discussions by award-winning authors. There will be opportunities for student readings and afternoon excursions, ranging from a trail ride on the Montana steppe and a raft trip down the Yellowstone River, to an ecology hike and archaeology tour with local naturalists Jesse Logan, Doug Peacock, and Tom James. The week will culminate with a gala faculty reading.
COVID-19 considerations are in place and full refunds are available if the workshop must be canceled. To learn more and apply, visit ElkRiverWriters.org or email workshop director CMarie Fuhrman at workshop@elkriverarts.org.