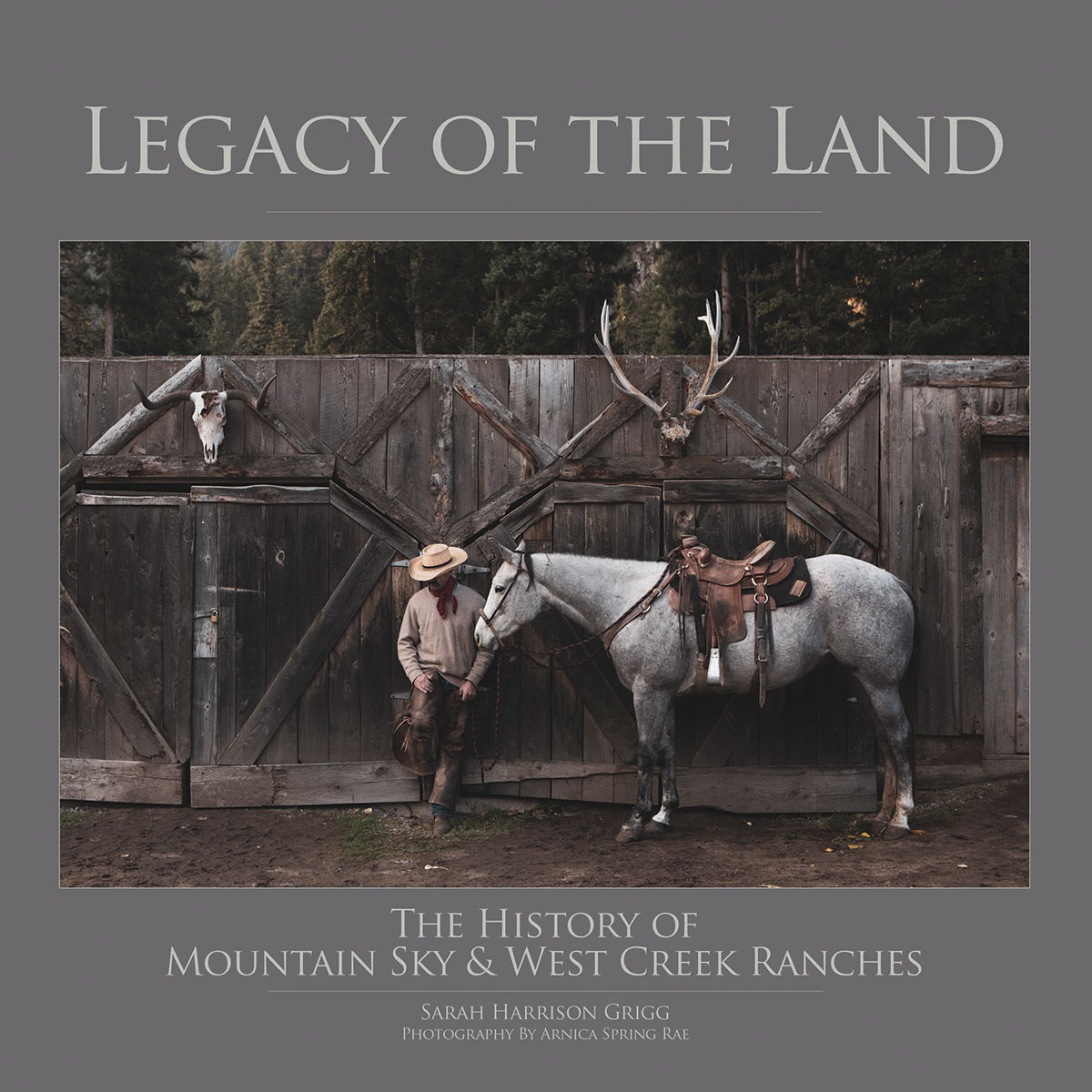 12 Jun

Round Up: Legacy of the Land

in

When Arthur M. Blank purchased the Mountain Sky Guest Ranch nearly two decades ago, he recalls "falling in love with the land, the people, and the wildlife during many memorable vacations …" Blank commissioned the book Legacy of the Land: The History of Mountain Sky and West Creek Ranches in order to chronicle the important history of the land and the people who turned this iconic property into what it is today.

Featuring rich tales about the ecosystem, the Native Americans who once called it home, the families who roughed it through long Montana winters, and the wildlife that exists there today, it includes a wide assortment of historic and present-day images.

The almost 300-page coffee table book is only available in guest rooms at both ranches, and was gifted to friends and family of the ranch owners. However, several local museums have copies on hand for those curious about delving deeper into the backstory of this Paradise Valley gem, including Gallatin History Museum in Bozeman; Yellowstone Gateway Museum in Livingston; Yellowstone Heritage Center in Gardiner; Montana Historical Society in Helena; and Buffalo Bill Center of the West in Cody, WY.  mountainsky.com.