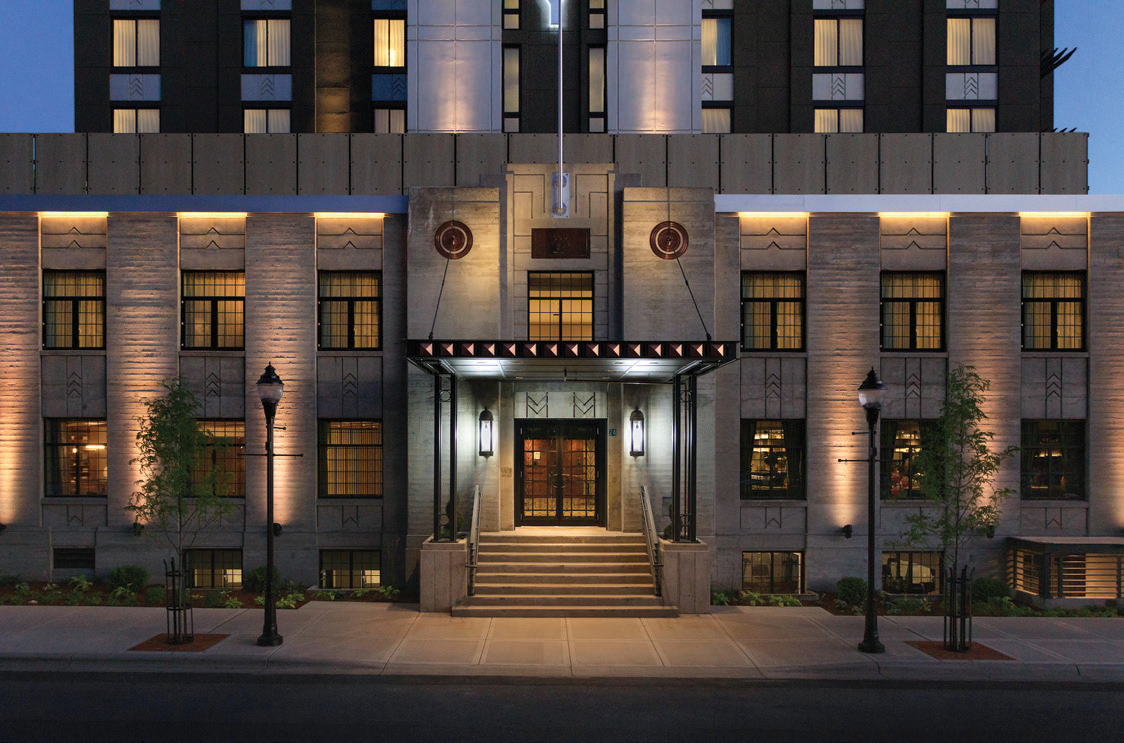 29 Sep

Round Up: Kimpton Armory Hotel Opens in Bozeman

in

The Kimpton Armory Hotel, also called the Etha, opened its doors in mid-August, making use of a legendary building that for years sat empty just one block off Main Street in Bozeman. Now the tallest building in the downtown area, the hotel is set in the historic Armory building, a renovation that left 98 percent of it intact, and added a tower to reach nine stories. It features 122 guest rooms, 12 of which are suites, three dining concepts — including Fielding's, which focuses on "seasonally-driven American fare with an upscale twist," and Sky Shed, a glass-enclosed rooftop bar — along with a concert venue.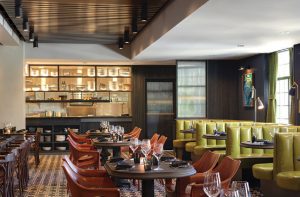 The Armory was originally designed by architect Fred Willson, a Bozeman legend who also designed many of the historic homes and buildings that, to this day, still grace the city's hopping downtown. The two-story, fortress-like Armory was built on land donated by the Story family, best known for leading the first major cattle drive from Texas to Montana along the Bozeman Trail. The new hotel is named after Nelson Story Jr.'s wife, Etha May Story; armoryhotelbzn.com.