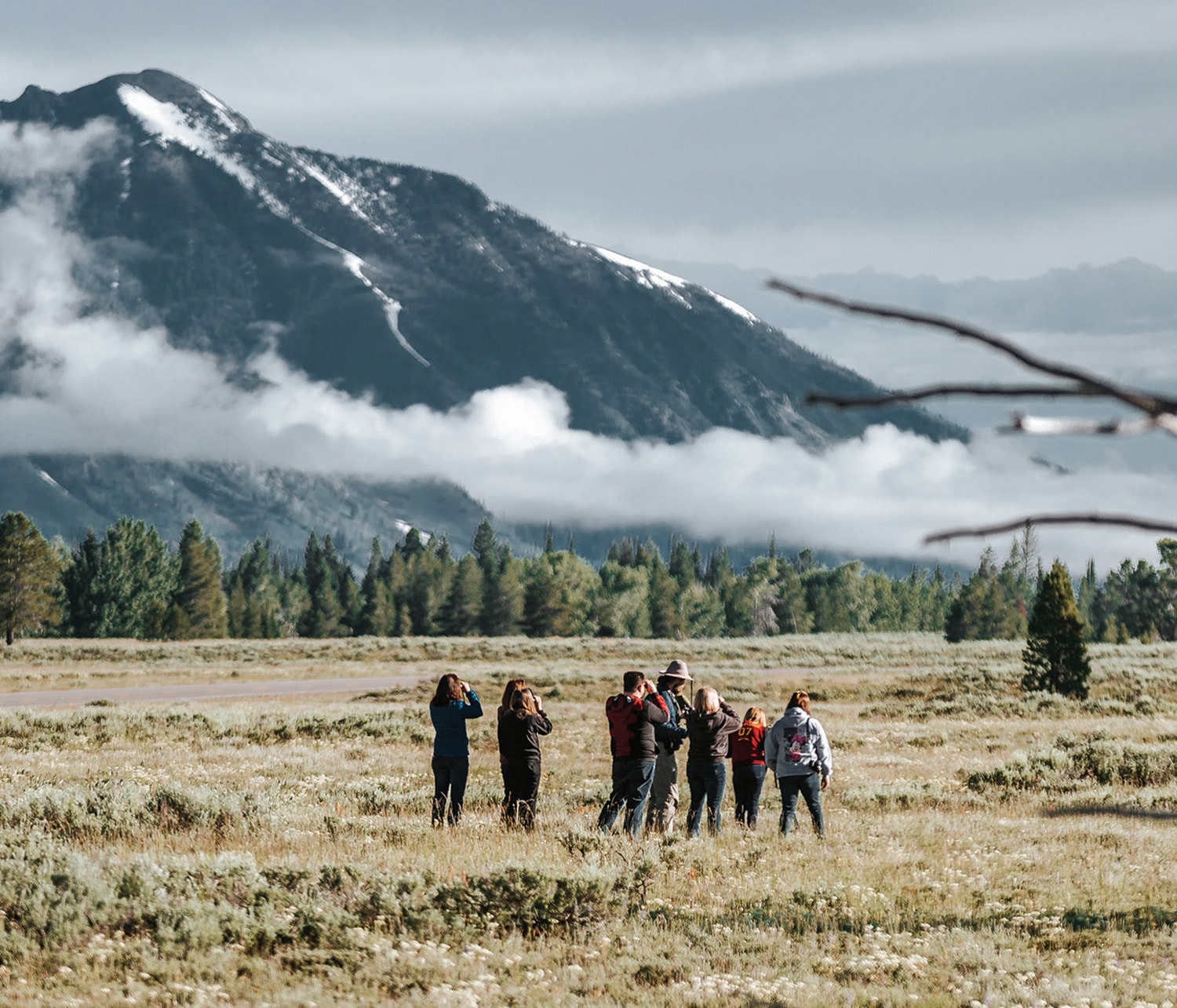 Small group safaris, like these through Wildlife Expeditions, can offer a more intimate look at the national parks. Orijin Media
07 Jun

Round Up: Into the Wild

in

Some people travel to Yellowstone and Grand Teton national parks to check something off the old bucket list. Views of the Tetons? Check. Buffalo jam? Check. Others want to delve a little deeper. For the latter, a wildlife safari with a quality guide service can make all the difference, combining education with the excitement of spotting and observing many of the animals that make this part of the world unique.

Patrick Leary is the director of Wildlife Expeditions at Teton Science Schools, an educational nonprofit that just celebrated its 50th anniversary and specializes in field education, classroom education, and educator development with four campuses throughout Wyoming and Idaho. Established in 1999 as the first of its kind in Jackson, Wildlife Expeditions offers family-friendly half-day, full-day, and multi-day tours in Yellowstone and Grand Teton national parks, with 100 percent of the proceeds supporting the education of approximately 15,000 people of all ages each year at the Teton Science Schools. Here, Leary describes a typical safari in the parks.

BSJ: Who's your typical client?

Leary: They're folks who want to experience the parks; not just tick off a list of sites, but learn more about this ecosystem and connect to it in an authentic way.

BSJ: What can guests expect from the tours?

Leary: Guests should expect to see, observe, and learn about wildlife and how animals are connected to the Greater Yellowstone Ecosystem. Our expectations of our guests is that they walk away from their tour with a better understanding of how ecosystems function and how we as humans play a role in that.

BSJ: What's a typical tour like?

Leary: Tours are primarily vehicle-based, but we spend a lot of time outside. We provide each guest with high-quality binoculars and spotting scopes to ethically and safely view wildlife, along with teaching specimens — antlers, horns, pelts, scat samples, and other animal parts — which we use as hands-on teaching tools. We can't get close to a bull moose to see the intricacies of its antlers, but to hand a guest a shed antler allows them to feel the texture and weight of it, and to see the intricacies up close.

BSJ: What wildlife do you generally see?

Leary: It depends on the season, time of day, and type of trip. In the winter, some animals, such as pronghorn, migrate out of this ecosystem, but we also get migrants that come from nearby and far away to winter in the Jackson area, namely birds, elk, and bighorn sheep. Grand Teton National Park has several wolf packs that are easier to see in winter when it's blanketed in snow. This time of year, they're more proficient at hunting; when the snow falls and sun or wind crystallizes the top layer, they can more easily run on top which gives them a leg up on elk.

In summer, the wildflowers are in full bloom, and it's a sight to see, but a busier time of year. And fall is great: Typically we see many bears because they are going through hyperphagia, consuming as many calories as possible, feeding all day and night; elk are bugling in the rut [mating season]; moose are in the rut as well, and seeing bull moose sparring is exciting.

Spring is also a great time to see wildlife. At the end of April and in early May, elk and bison are migrating in massive herds across the landscape. Black bears and grizzlies are out of hibernation, and many animals, including elk, moose, wolves, bears, bison, deer, and many deer species are giving birth to small, very cute babies.

BSJ: How do you locate the animals?

Leary: We have eight guides with a cumulative 60 years experience. They have a really great understanding of the ebbs and flows of wildlife behavior, and they know precisely where to access specific habitats within the parks, where the chances of seeing wildlife are greatest. Our guides are also out in the park every day, know what's been happening and what's been recently sighted, and we have a strong network with park rangers and wildlife biologists who keep us well-informed.

BSJ: What's the craziest day you've had out there?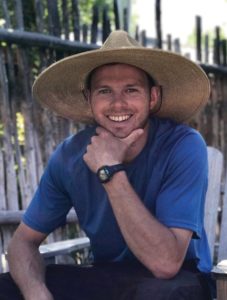 Leary: An amazing day could be classified by seeing rare animals or rare behavior for that animal, like a pack of wolves hunt and take down elk, or watching a mountain lion feed on a kill. Or a remarkable day is categorized by guests saying they got most excited about songbirds and squirrels. They may be animals they've seen so often that they seem mundane, but they learned so much more about them during a tour with us, that it rekindled their excitement for a commonly seen species.
---
Other wildlife safari companies in the Northern Rockies:
Jackson Hole Wildlife Safaris | Jackson Hole, WY
Founded in 2007 by veteran Jackson Hole guide and professional wildlife photographer Jason Williams, this tour company is designed to educate and entertain through wildlife tours and photo safaris along with education about geology, history, and ecology. jacksonholewildlifesafaris.com | (307) 690-6402
Yellowstone Safari Company | Bozeman, MT
Offering private, customized wildlife safaris, backpacking trips, llama treks, and special interest tours in Yellowstone and Grand Teton national parks, along with river safaris and other tours in Montana. yellowstonesafari.com | (406) 586-1155
Safari Yellowstone | Livingston, MT
Since 1993, they've specialized in naturalist/biologist-led tours for small groups, with education about and interpretations of the natural and cultural history of Yellowstone and Grand Teton national parks and surrounding areas. safariyellowstone.com | (800) SAFARIS