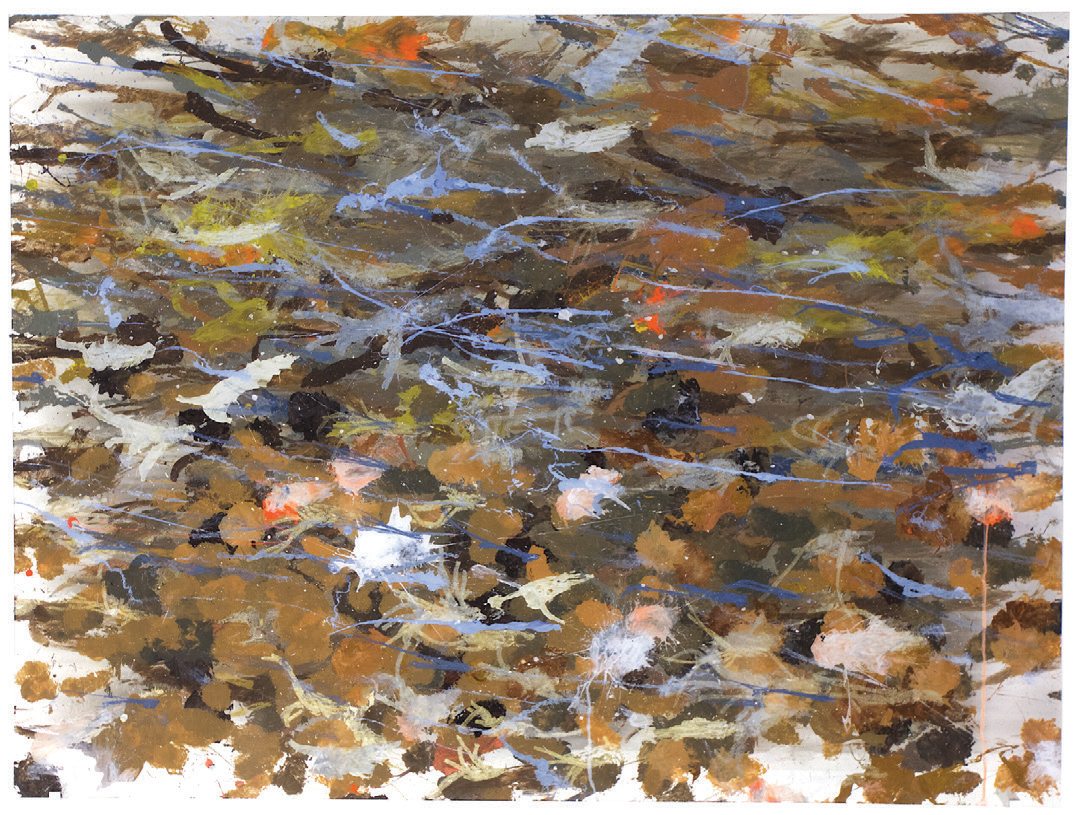 Gallatin River, Montana | Acrylic on polycarbonate | 36 x 48 inches
05 Aug

Round Up: Fly Cast Paintings at the Story Mill Pop-Up Gallery

in

In a one-of-a-kind exhibit, Gary Snyder Fine Art presents 19 new paintings depicting rivers in Montana and Colorado by Bozeman, Montana-based artist Ben Miller through September 10 at the Story Mill Pop-Up Gallery, a 10,000-square-foot industrial space that is part of the larger historic Story Mill neighborhood on Bozeman's north side.

Miller has developed a unique style that he calls "fly cast painting." He starts by setting up a homemade easel on the banks of a river with a sheet of Plexiglas on top. Using traditional fly fishing rods, Miller substitutes conventional hooked flies with handmade "fly brushes" that are saturated in acrylic paint. From 20 feet away, he casts the brushes onto the plexiglass more than 1,000 times over the course of a day. The marks from each cast eventually make up a painting of that particular river. The paint-covered transparent polycarbonate is then turned around so that the first strikes of the day are featured on top, and the last form the backdrop.

Miller brings together two disparate cultures, merging the sport of fly fishing with the world of fine art, striking a balance between creativity and nature on our rapidly changing and endangered planet. A percentage of all sales will go to river causes around the globe.

Gary Snyder has been an art dealer for more than 35 years, and his galleries in New York City were known for pioneering American Modernist art. After moving to Bozeman two years ago, Snyder has continued to work as a consultant, specializing in fine art acquisitions and investments. Snyder worked with cameraman Jon Dodson to create video content that's featured on the website flycastpainting.com, allowing viewers to see the remote rivers that Miller has painted.

The Story Mill Pop-Up Gallery, located at 888 Hillside Lane in Bozeman, is open to the public on Fridays, Saturdays, and Sundays, from 1 to 7 p.m., and also by appointment. Throughout the exhibition dates, from July 24 through September 10, Miller will demonstrate fly cast painting at 3 p.m. every Saturday. For more information, visit flycastpainting.com.