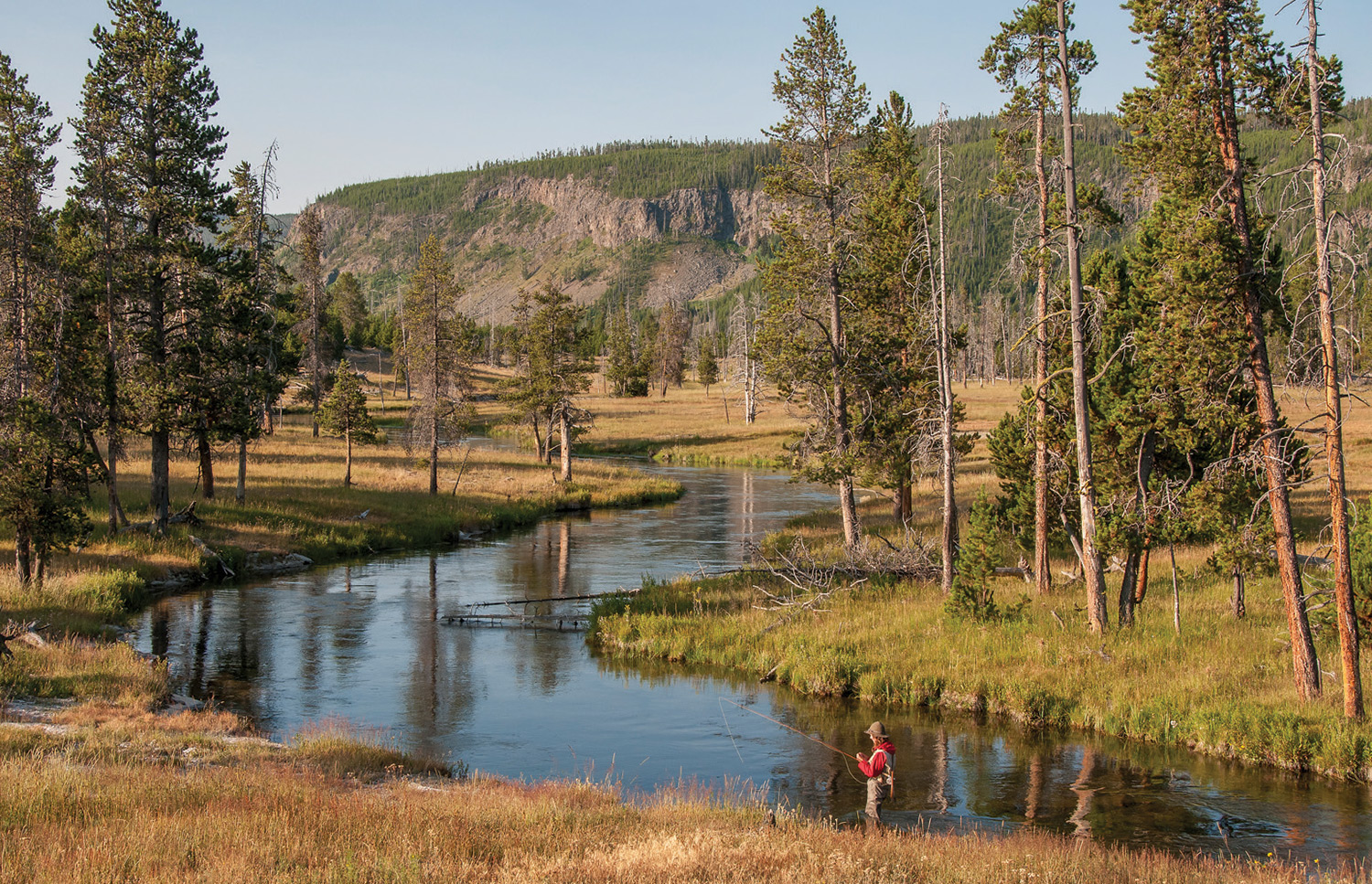 08 Feb

Round Up: Fishing Yellowstone National Park: What to Know

in

Yellowstone National Park is a destination for many anglers, but when you're coming into the park from Montana, Wyoming, or Idaho, the federally-designated fishing regulations can take you by surprise. Here's a bare-essentials start at what you need to know:

When to fish: Fishing in the park opens Memorial Day weekend and runs through the first Sunday of November, with some exceptions, including later openings for Yellowstone Lake (June 15), Heart Lake (July 1), and Sylvan and Eleanor lakes (July 15), along with varying dates on some backcountry creeks.

Where to fish: Most of the rivers, creeks, and lakes in the park can be fished with a permit, however there are some areas that are permanently closed to fishing, and others that open to angling later than Memorial Day (see above).

What you can catch: Anglers can expect to catch native cutthroat, grayling, and mountain whitefish, along with non-
native species including brown, rainbow, brook, and lake trout. Because they are a threat to the native Yellowstone cutthroat trout population, all lake trout caught in Yellowstone Lake must be killed. All native species are subject to catch-and-release fishing only.

Permits: Anglers over the age of 16 are required to buy a park fishing permit, with three-day ($18), seven-day ($25), and annual ($40) options available through the park service or at fly shops in surrounding communities. Those 15 and under can fish with a supervising adult, or obtain a free permit with an adult's signature. All boaters, including those using float tubes, must purchase a boating permit.

Other Things to Know
• Fishing is not allowed from bridges or boat docks.
• All bait must be artificial.
• All hooks must be barbless or pinched flat.
• The Madison, Firehole, and Gibbon rivers are open to fly fishing only.

For detailed regulations, download the booklet at nps.gov/yell.