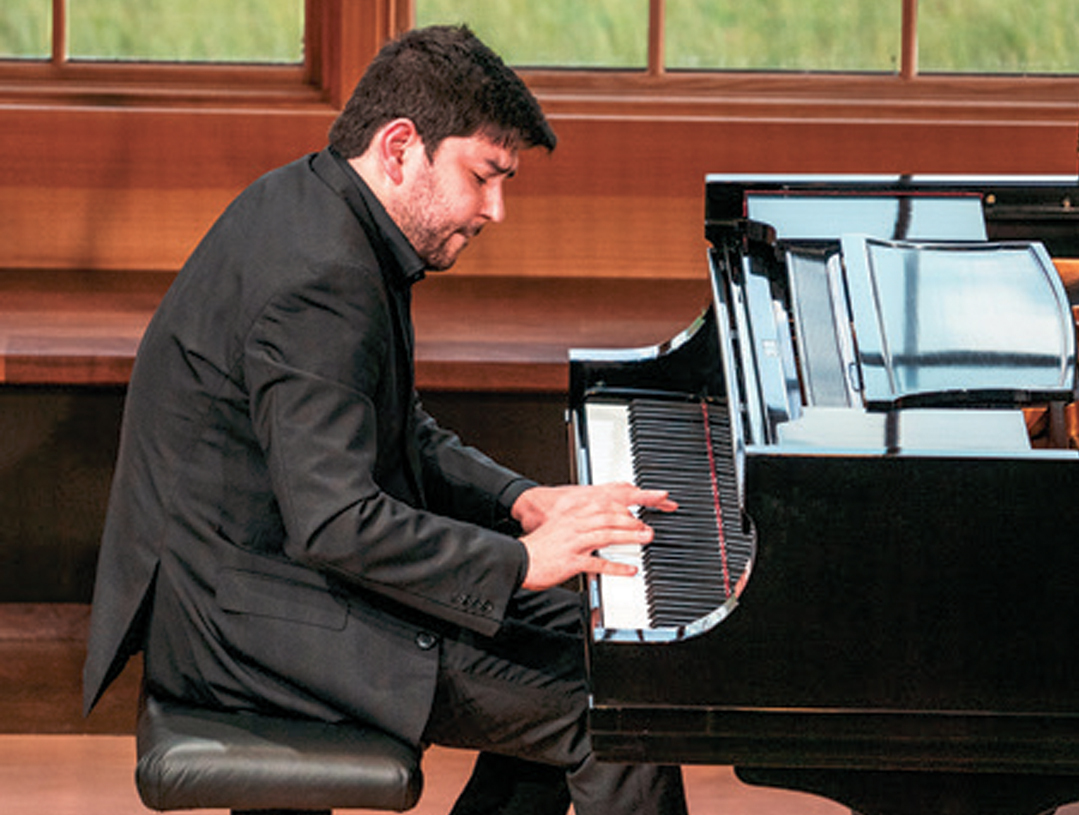 Pianist Behzod Abduraimov
05 Aug

Round Up: Digital Performances at Tippet Rise

in

In lieu of a summer performance schedule at this unique art center and sculpture garden in Fishtail, Montana, Tippet Rise is hosting two online initiatives. A free, monthly virtual concert series called "Tippet Rise & Friends at Home" features new video streams of past performances, along with a library of free music downloads in 24/96 and Digital eXtreme Definition (DXD) formats. Both initiatives are the art center's response to the cancellation of its summer concert series due to the COVID-19 pandemic.

"During these unprecedented times, while Tippet Rise is closed to the public, we wanted to find new ways to share the beautiful music recorded in one of the world's most resonant contemporary music halls," says Tippet Rise co-founder Peter Halstead. "Using the digital audio format DXD, we have been able to capture those performances with incredible clarity. We recommend wearing headphones while listening for an enveloping experience, and headphone amps or converters for ultimate warmth and three-dimensionality."

Beginning July 16 with a performance by pianist Behzod Abduraimov, Tippet Rise will present video streams of some of its most exciting and beloved concerts from past seasons, unreleased and unheard until now. Made possible by the art center's cutting-edge in-house recording and video capabilities, the monthly virtual concert series will include performances by pianist Stephen Hough and the Escher String Quartet, and will continue through the fall and winter with concerts by violinist Vadim Gluzman, cellist Johannes Moser, pianists Yevgeny Sudbin and George Li, and the JACK Quartet. Some of the concerts will feature special intermission content, including conversations with musicians or segments showcasing some of the art center's monumental outdoor sculptures, architectural structures, and other scenes from the 12,000-acre property.

"While we are saddened that we are unable to welcome our concert-goers to Tippet Rise this summer, we look forward to still sharing music and conversations through these streams," says Tippet Rise co-founder Cathy Halstead. "The digital season allows us to support musicians and serve those who love music and seek solace in its notes."

For more details and a schedule of performances, check out tippetrise.org.