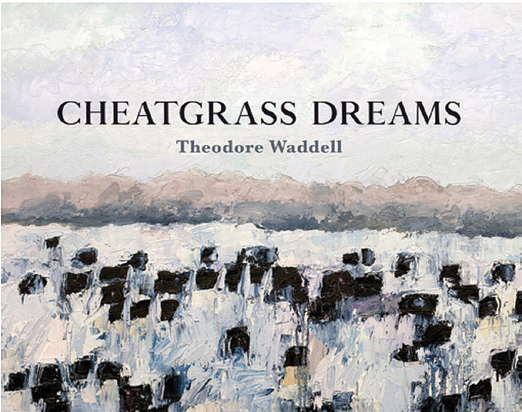 05 Aug

Round Up: Cheatgrass Dreams

in

"Theodore Waddell writes of his wild reverence for the land and the fellow beings with whom he shares Her as if he's slapping oils onto colossal canvases — unafraid to lay it on thick and gritty, and you bet, poetically musical and sentimental," writes author and poet Paul Zarzyski. In Waddell's latest book, Cheatgrass Dreams, published by Sweetgrass Books, the Montana artist offers a glimpse of the landscapes, livestock, and colorful characters that have made up his life as a cattleman in a remote part of Central Montana. The evocative essays that compose this memoir are closely aligned with his artwork, combining the abstract and the literal to effectively communicate the persistent struggle and beauty of ranch life.

Each of Waddell's essays is accompanied by a painting and line drawings, featuring the abstract, yet narrative, Impressionist work for which Waddell is known. The words and pictures found in Cheatgrass Dreams are an authentic distillation of life in the West's rural and remote corners: unflinchingly heartfelt, surprisingly wry, and brutally honest.

Available at local bookstores, Amazon, and through sweetgrassbooks.com, hardcover $29.99; softcover $19.99.