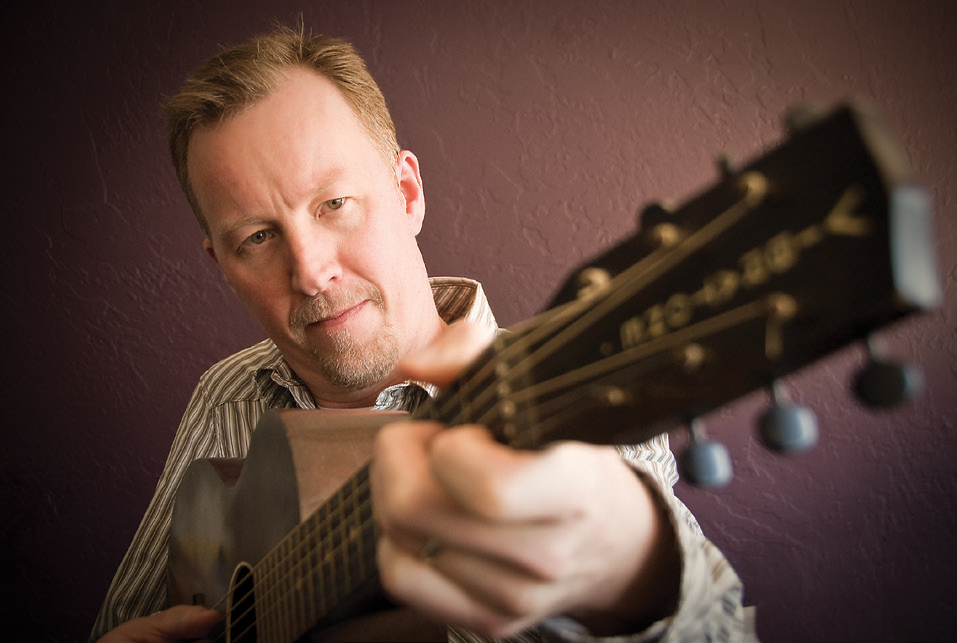 David Thompson has lived in Bozeman, Montana, since 1993 and has been involved in numerous bands and musical endeavors over the years.
09 Aug

Round Up: All the Things Between

in

Arguably, one good thing about a pandemic is that when some opportunities are completely restricted, other ones become more appealing. For example, for a sometimes-performing musician like me, it quickly became clear that live shows were going to be off the creative-outlet menu for a while.

"Time to make an album!" I happily announced to my houseful of stir-crazy family members.

But before I even started the project, I found myself more focused on the end result, daydreaming about driving around town while listening to the painstakingly produced songs, seeing them pop up on Spotify and Pandora, and putting them out there for all the world to hear (and, who knows, maybe even like).

So, how does one produce a record while isolated during a pandemic, with no band rehearsal time and no easy option for in-person studio back-and-forth?

First, I roughed out versions of songs I'd had bottled up in my head for the past bunch of years. Then, I spent hours in my home studio (aka the part of the basement without the washer and dryer), bludgeoning my way through rough rhythm guitar tracks, throwing down computer-backed drums and rudimentary keyboard riffs, and cringing through placeholder vocals (I am not a lead singer, not one bit). Over the following months, I crisscrossed the dandelioned trails between the house and office, or trudged, heavy-booted, through snow and slush — listening, contemplating, listening again, then jotting down arrangement ideas while thinking of which musician pals could be a good fit.

Next, I asked my musician friends and friends-of-friends to replace my draft tracks with much better versions of each part, and they all brought creative ideas and invaluable performances. This is going great, I thought to myself. I can't wait to finish the album!

Looking back, this is where things diverged from what I expected and what I experienced. Finding that I had a few gaps in the ideal instrumentation that was playing in my head, I ended up on an online platform that offered "professional session musicians from all over the world for hire." Great, I thought, I'll hire a few folks to cover the missing instruments and parts, and it's all conveniently anonymous; if I don't like what they play, I just won't use it.

Through this platform, I contacted a variety of musicians in Nashville, Los Angeles, England, essentially from all over — providing tracks for them to record to and giving them feedback on what they sent back — until we had a final.

But behind the tracks and talent were people like me; in the throes of the pandemic, they too were thirsty for connection. Before long, we were chatting about all sorts of things well outside of music. We talked about pets and kids, small-batch bourbon and fly fishing. We traded offers to visit or even play shows together someday, and we gave each other unsolicited advice on everything from recording to relationships. Much to my surprise, out of the depths of 2020, the previously faceless Interweb had begun to deliver something positive, instead of just "fake news" and forehead-slap-inducing social media posts.

Fast forward (musical pun intended) to more than a year later, and — while not to diminish the results, which I couldn't be happier with — I now realize that it was this collaboration, and gaining little windows into these other good people's lives while opening myself up a little too, that was my definition of success. The physical CD sitting here on my desk is simply the happy byproduct.

Someone once said "Music is the space between the notes," and presumably someone equally as insightful said, "It's not the destination but the journey." Inspired by the interactions I'd had with these great people, the chorus of the title track, "All The Things Between," practically wrote itself, and the last song for the album was — sadly, in a way — done.

The best things I remember aren't the things I would have thought,

Most holidays and birthdays, I pretty much forgot,

You'd think what really matters, it would always steal the scene,

But life, it isn't living for big dreams,

I'm learning now, it's all the things between.