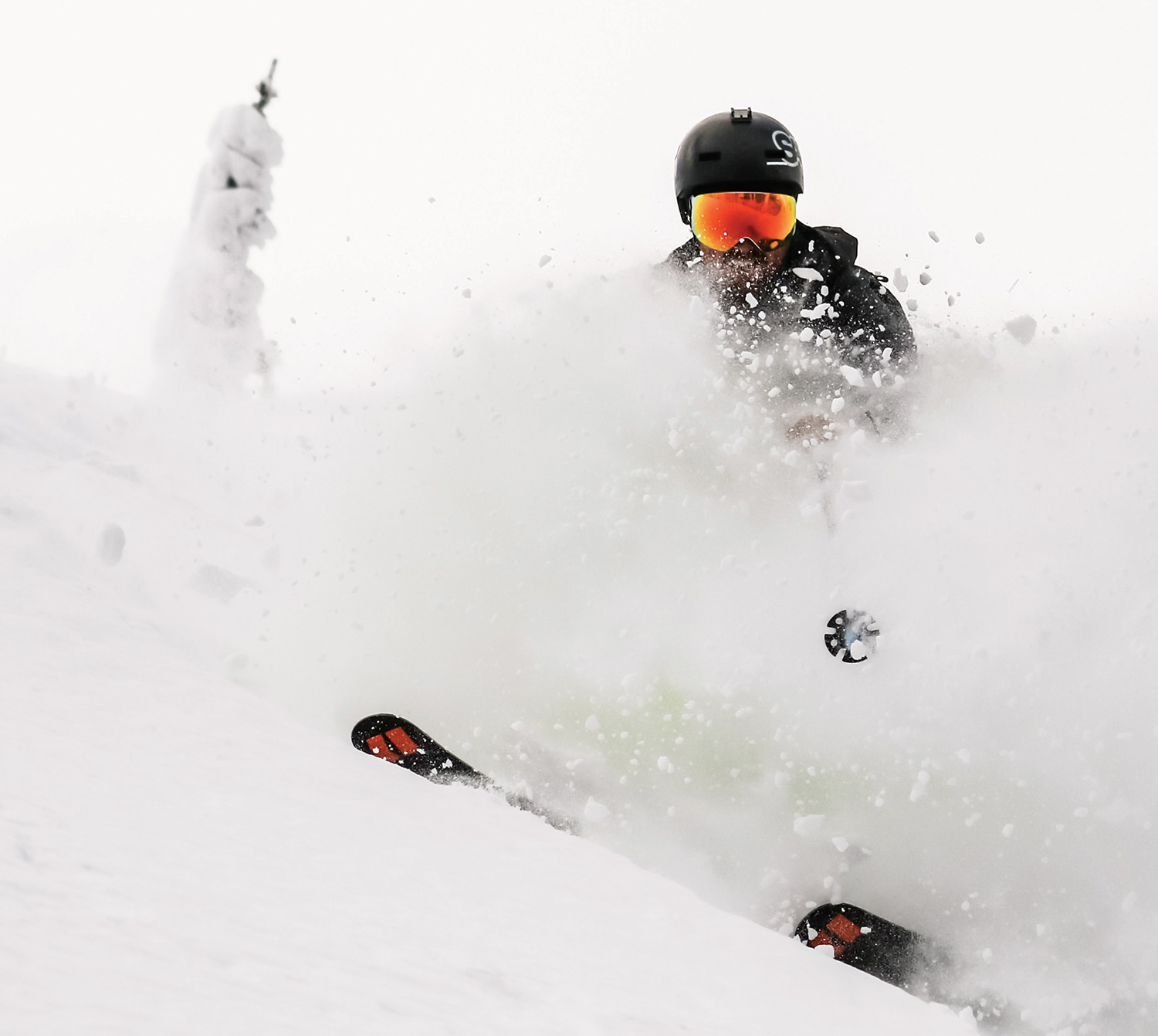 Great Northern Powder Guides leads guests to the powder found in the backcountry of the Stillwater State Forest. Kameron Barge Khorus Eye Imagery
30 Nov

Round Up: Guided Backcountry Skiing: The Quest for the Fresh

in

Great Northern Powder Guides, based just north of Whitefish, Montana, is the state's only backcountry cat-skiing operation. Located on 20,000 acres of Stillwater State Forest, owners Kylanne and Jay Sandelin pay a percentage of their annual gross income to the state school system in exchange for use of the land. In turn, they have created a skiing destination where guests — typically around 1,700 each season — indulge in comfortable transportation, fresh powder, camaraderie, and spectacular scenery. On the side, the Sandelins build custom, luxury snowcat cabs for backcountry operations throughout the West. Here, Jay delves into the Great Northern cat-skiing experience.
The backcountry yurts are the destination for a barbecue lunch during the ski day. Photo by Emily Barge
BSJ: Tell me more about your operation.
Sandelin: We have eight snowcats. We can fit 14 guests in our custom cabs and each has a lead guide, a tail guide, and a photographer. In the morning we sign out avalanche beacons, have a light breakfast, meet the guides, and load everyone up.
BSJ: What's a typical day like on the snow?
Sandelin: We start out with avalanche training and awareness, talking to guests about safety and snow conditions. On the first run, we see how guests do and the guides determine where to take the group. Cliffs, chutes, trees, glades, we've got it all. We drive on snow roads we have built and work our way 15 miles in, taking runs along the way, ending up at our backcountry yurts where there's a fireplace, leather couches, a bar, full kitchen, TV, a hot tub, and a barbecue lunch. Then we work our way back down. The day usually goes from 8:30 in the morning until 5 or so.
BSJ: How much skiing do groups squeeze in?
Sandelin: Each run is about 1,000 vertical feet, and you can get anywhere from 10,000 to 14,000 vertical feet of skiing in a day. We offer lodging in the yurt, so some groups come for multiple days.
BSJ: How do you ensure that guests get fresh powder?
Sandelin: The most we've gone without snow is 13 days, and we still found fresh powder. We are constantly building new snow roads, and still haven't used all the places we could. We have our own little microclimate here. If it rains at Big Mountain, it's snowing here; if they get a foot of snow, we might get two.
BSJ: What's your typical client like?
Sandelin: It doesn't matter if they are incredible skiers or average, they usually come down with an ear-to-ear grin. It's the average skiers that are often blown away. On the newer skis, you float, they're easier to handle, and here you have fresh tracks. If you're intimidated by where we're skiing, the guides will make adjustments. It's similar to heli-skiing but [with] less stress and more camaraderie. greatnorthernpowderguides.com
The custom snow-cat cabins feature luxury touches and are well heated, making for a lively and comfortable hangout between runs. Photo courtesy Great Northern Powder Guides
Backcountry Guides in the Northern Rockies
Beartooth Powder Guides
Cooke City, Montana-based ski and splitboard guiding, and avalanche education in the Beartooth Mountains. beartoothpowder.com
Montana Alpine Guides
Guided backcountry ski and ice-climbing tours in Bozeman, Big Sky, Cooke City/Silver Gate, and Yellowstone National Park. mtalpine.com
Exum Mountain Guides
Guided backcountry skiing and snowboarding, avalanche courses, and ski clinics in the Teton Range near Jackson, Wyoming. exumguides.com
Teton Backcountry Guides
Guided backcountry skiing, snowboarding, and touring on Teton Pass near Jackson, Wyoming. tetonbackcountryguides.com
Sawtooth Mountain Guides
Guided backcountry skiing, ski touring, and avalanche instruction in Sun Valley, Idaho. sawtoothguides.com