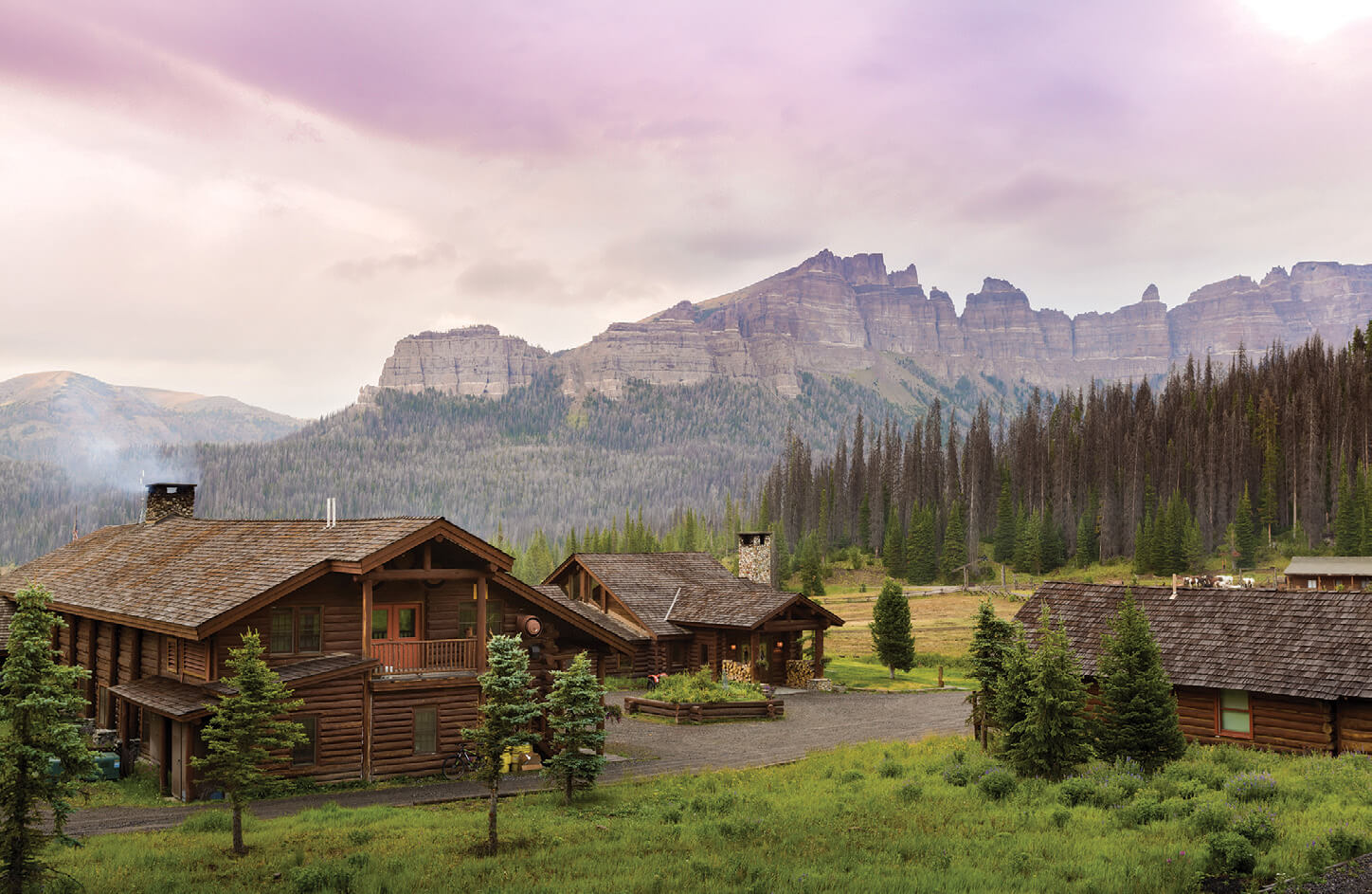 Courtesy of NEW THOUGHT DIGITAL
28 Sep

Round Up: 100 Years with Brooks Lake Lodge & Spa

in

This July, Brooks Lake Lodge & Spa celebrated its centennial. Tucked into the Shoshone National Forest — proximate to Jackson Hole as well as Yellowstone and Grand Teton national parks — the 25-acre, all-inclusive luxury lodge was once just a convenient stopover for 1920s travelers headed out West.

In 1922, as President Warren G. Harding dedicated the Lincoln Memorial, construction was beginning on Yankee Stadium, and the Girl Scouts had just begun slinging their sugary wares, the main Brooks Lake Lodge was being built in record time. Initially called the Two-Gwo-Tee Inn (Shoshone for "spear"), the lodge provided a comfortable night's rest in the middle of Wyoming's Rocky Mountain wilderness, next to the 300-acre pristine Brooks Lake. In fact, the resplendent 360-degree views from the property's locale at 9,200 feet, and proximity to the alpine lake, were key factors in the lodge's popularity and transformation, first into a dude ranch and then into the luxury resort it is today. As Bryant B. Brooks, the seventh governor of Wyoming and Brooks Lake's namesake, wrote upon discovering the valley in 1889, "Among the fir and pine there glistened a lake. What a sight! I stood closer that day to nature's heart than ever before."

The lodge's Western craftsman architectural style — consistent with Yellowstone's "parkitecture" — remains despite the intervening years, with accents and features carefully preserved to evoke both the organic grandeur of the untamed West and the simple comforts of respite. While much of the decor is likewise consistent, current amenities include feather beds, spa treatments, and chef-prepared meals. Summer and winter activities — horseback riding, hiking, fishing, canoeing, skiing, snowshoeing, and snowmobiling — all make the most of the majestic wilderness and prepare travelers for a restful spa session at Rocky Mountain Spa or a nightcap at the Cowboy Bar.

"From the beginning, the mission of Brooks Lake Lodge has been to offer guests an out-of-this-world escape where they can engage with the outdoors in ways that allow them to relax and recharge," says general manager Matthew Tousignant. "The fact that we are now delighted and grateful to celebrate 100 years of hospitality is testament to the continuing need for true immersion in the natural world, which is becoming increasingly difficult but more critical than ever before."

For additional information and reservations visit brookslake.com or call (866) 213-4022.