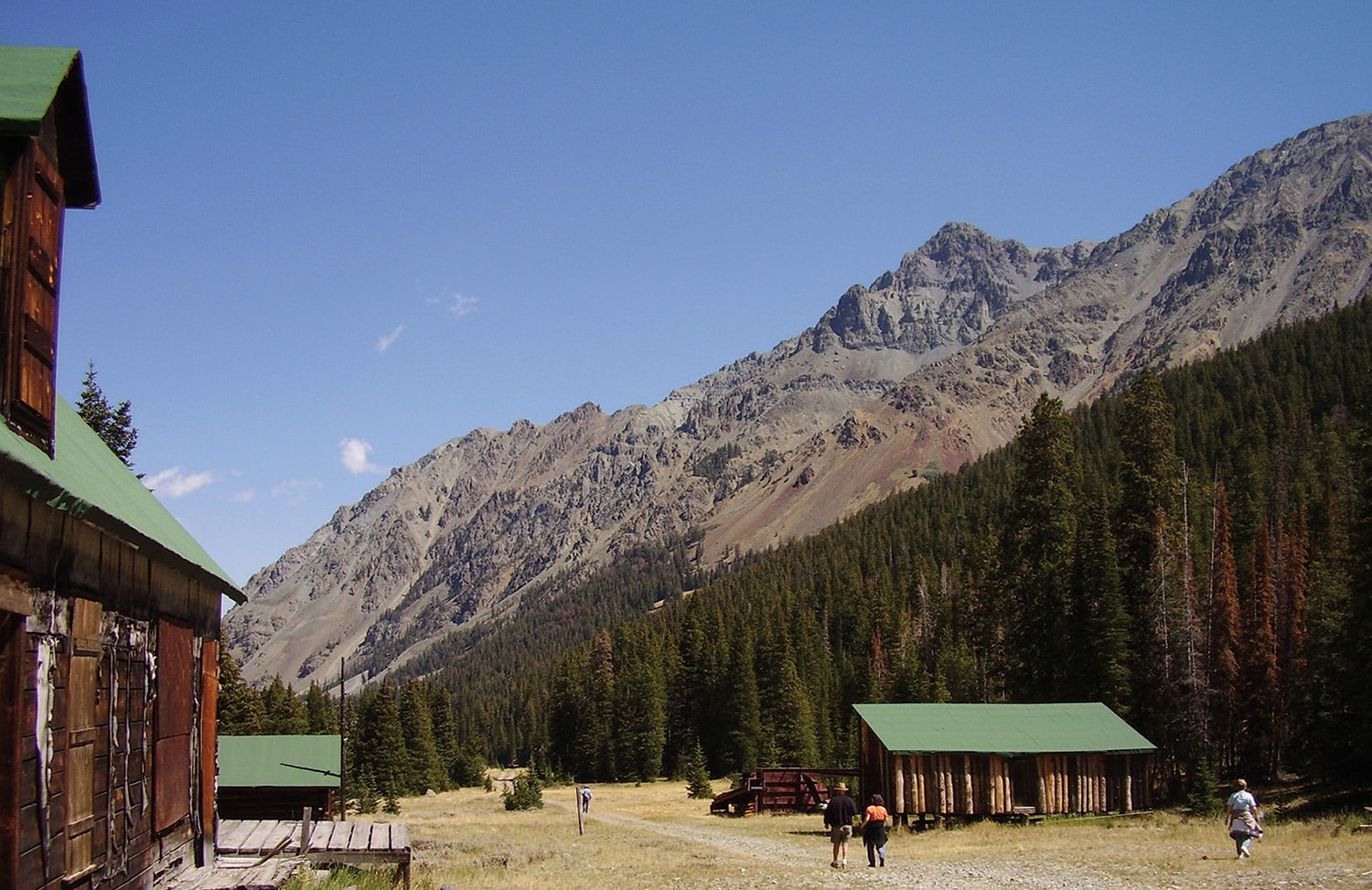 Copyright Meeteetse Museums
05 Oct

Round Up: Spirits of the West: Ghost Towns

in

Vestiges of the lawless wilds of the Old West, the ghost towns of the Northern Rockies are the perfect backdrop to a fall weekend road trip. And with the departure of summer tourists, these historic treasures have been abandoned anew, making autumn the ideal time for self-guided tours through barren streets. Tiptoe through the ruins of derelict mining towns, and stroll through those with a bit of vitality left in them. Cue the tumbleweeds…

Virginia City and Nevada City, Montana | virginiacity.com | (406) 843-5555

Renowned as some of the wealthiest, bloodiest, and most lawless mining camps in the American West, these one-street ghost towns are located 90 miles west of Yellowstone. Despite being meticulously preserved relics of a bygone era, Virginia and Nevada cities are still somewhat bustling. Virginia City has a robust population of about 130, and both towns function as open-air museums. Though most of the local businesses and attractions close after Labor Day, the towns are open to self-guided tours throughout the year. When you're ready to flee town, a vast network of trails for biking, hiking, snowmobiling, and more lie in wait just beyond city limits.

Bannack State Park, Montana | bannack.org | (406) 834-3413

The former capital of the Montana Territory was once home to 10,000 people during a fruitful gold rush, connected to the outside world only by the singular and remote Montana Trail. With deep ties to the Plummer Gang and the Montana Vigilantes, the town saw more than a little blood spilled on its dirt roads and between its creaking floorboards. Today, apart from being a National Historic Landmark and state park, Bannack is also one of the most well-preserved and infamous ghost towns in the West. Plan a trip for the weekend of October 26 for a look inside the plethora of preserved structures by day, then attend a Ghost Walk in the lantern light. Performed twice a night on the Friday and Saturday before Halloween, Ghost Walks are live reenactments of some of Bannack's iconic historical events.

Kirwin and the Double Dee Ranch, Wyoming | meeteetsemuseums.org | (307) 868-2423

These historic gems are located 40 miles southwest of Meeteetse, Wyoming, and 9 miles apart from one another on Wood River Road. Kirwin, a once-vibrant gold and silver mining town with 200 residents, was abandoned after an avalanche killed three people in 1907. However, some of the original buildings, including several log homes, a hotel, and mining equipment, still stand. But the area is fascinating for an entirely different reason: In the 1930s, Amelia Earhart and her husband spent several weeks at the nearby Double Dee Ranch, befriending the owners, the Dunrud family. Earhart ultimately bought a plot of land a mile from Kirwin on which to build her summer home, but construction was halted in 1937 after her ill-fated final flight. Today, a few logs of her cabin-to-be remain on site. The structures left behind have not been improved, but visitors may respectfully enter those that are open, making a walk through the primitive roads of the Double Dee and Kirwin a unique and haunting experience. The area is open for self-guided tours until the snow closes road access, usually in mid-November.

South Pass City, Wyoming | southpasscity.com | (307) 332-3684

During Wyoming's gold rush, South Pass City was a large mining town with a population of nearly 2,000. Today, it's one of Wyoming's largest and most well-preserved ghost towns, featuring 17 fully restored original buildings, some of which house modern commerce, such as the Smith-Sherlock General Store where shoppers can order an authentic sarsaparilla soda. Looking to soak up the last rays of fall sunshine? Pan for gold in Willow Creek, hit the 3-mile Volksmarch Trail, or cast a line in one of the many nearby blue-ribbon trout streams. Though guided tours are only available during the summer, South Pass City is open to tourists from 1 to 4 p.m. during the late fall and winter.