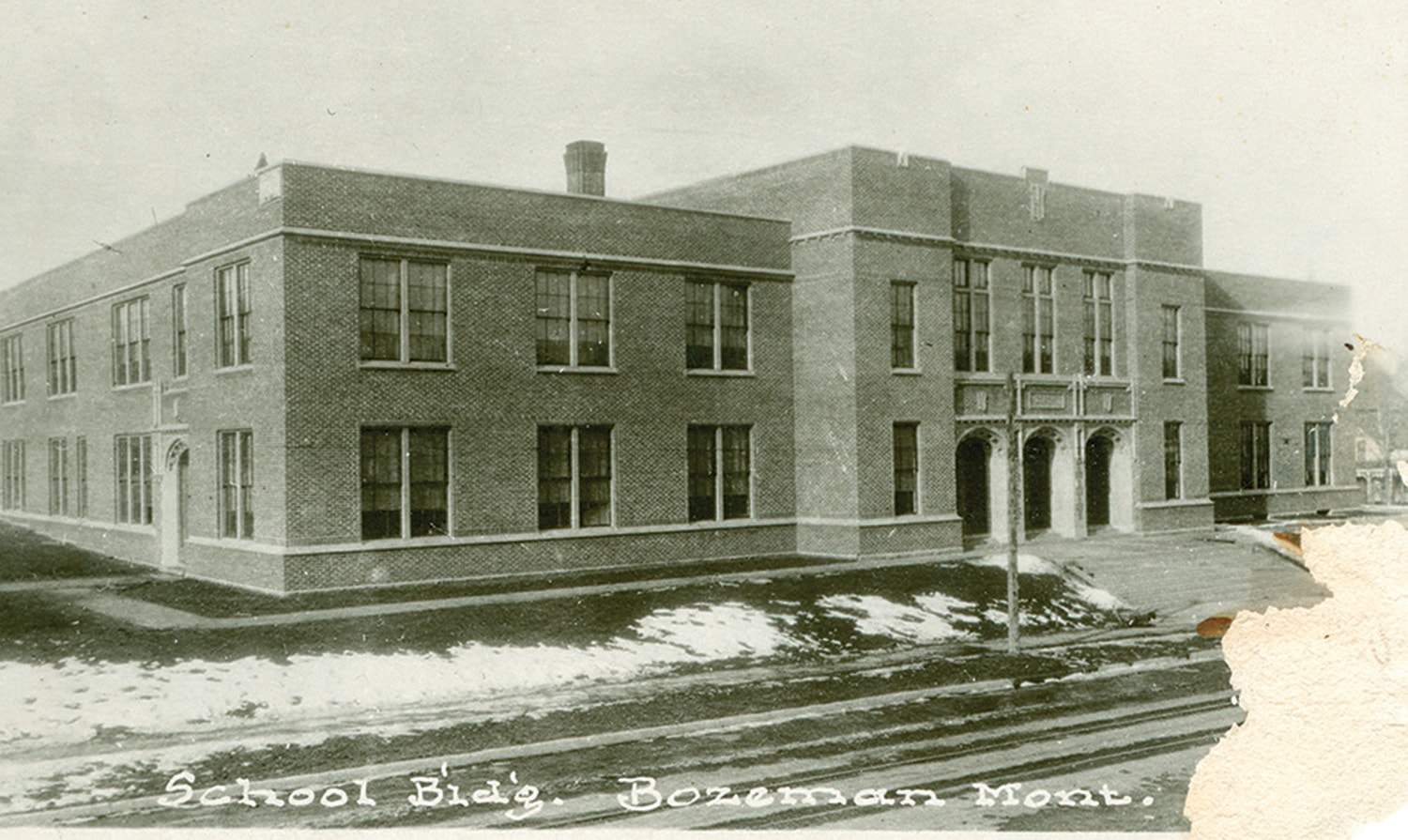 09 Aug

Round Up: Serving Up Art and Culture

in

Built 100 years ago and designed by Fred Willson — an architect who played a significant role in creating many of the historic structures in downtown Bozeman, Montana — the Emerson has served as a junior high, a base camp for educational administrators, and a host for functions and speakers including the likes of Eleanor Roosevelt, Jim Thorpe, and Jeanette Rankin. But by the early 1990s, like many historic buildings that had been neglected, the structure was deemed unfit and slated for demolition. That was, until a group of concerned citizens stepped in and bought it, unsure of its next use, but confident that the grand structure could once again serve a purpose. The Emerson Center for the Arts & Culture was born, a venue housing art studios, exhibits, events, and programming.

The Emerson's executive director, Susan Denson-Guy, weighs in on the organization's longevity and success as they celebrate the building's 100th anniversary, the 25th anniversary of the nonprofit that runs it, and the recent purchase of the adjoining lawn — an epic fundraising achievement.

BSJ: What was the original vision for the building?

Denson-Guy: That first year, in 1993, the vision solidified: They wanted it to be an arts and cultural hub and started renting spaces out classroom by classroom, slowly renovating to meet the needs of the tenants and the organization.

BSJ: Has the original mission changed?

Denson-Guy: I think we've grown to make the building more accessible to the community. In the 1990s, there were half a dozen tenants, and we now have 58. Many are collaborative artists sharing a space. That's really how it's grown and taken shape, and we're proud that all tenants are culture-related, like we're on point and filling a need in
the community.

BSJ: What kind of artists fill the spaces?

Denson-Guy: We have a lot of mixed media, more writers in the building now, a lot of photographers, fine art, dance, mapmaking.

BSJ: Acquiring the adjoining lawn was no easy feat. How did you do it?

Denson-Guy: It was humbling how quickly it came together. The Bozeman School District was selling the .87-acre portion of the lawn that it still owned to make money to buy property for another future school. The final purchase price was $2,275,100 — probably one of the most expensive vacant lot sales in the Intermountain West — and initially we didn't even think we would be able to put in a cash bid, just a heartstring bid. When that fell through, we got serious about the money and the first donor stepped up with a check for $1 million. I can't even tell you how unbelievable it was. The rest was raised from February 12 until we closed on June 1 with over 400 donors, all local. The next step is to raise funds for the landscape design.

BSJ: What's your vision for the lawn?

Denson-Guy: The lawn allows us to expand what we do inside the building, to create a more forward-facing arts and cultural experience. Once we raise the rest of the money, another $1.3 million, it will be a beautiful space with a perimeter that is art focused and a sculpture garden on the north side. We'll have more music, space for four regular food trucks, and café-style seating, overhead lighting, and shade; a place where people can gather informally for lunch and dinner.

BSJ: Do you know of any other successful art organizations like this in the Northern Rockies?

Denson-Guy: We believe that we are the best repurposed school building in the United States. That said, there are others to note here in Montana: Roosevelt School in Red Lodge just opened about a year ago. We shared a lot of information with them to help them get their organization started. Zootown in Missoula, currently in an old train depot building, is a super cool organization. We watch and learn from them constantly.

BSJ: What do you hope for the Emerson 25 years from now?

Denson-Guy: I believe that what the Emerson does is timeless, and it's value-added for our community. As we get better at what we do, we serve the community better. The budget has grown by more than 74 percent since I got here more than six years ago. We used to offer 35 classes, now we have 212 with an amazing team of folks running the programming. As long as we are careful stewards with tenants and the community we serve, it will continue to be enriching for all of us.