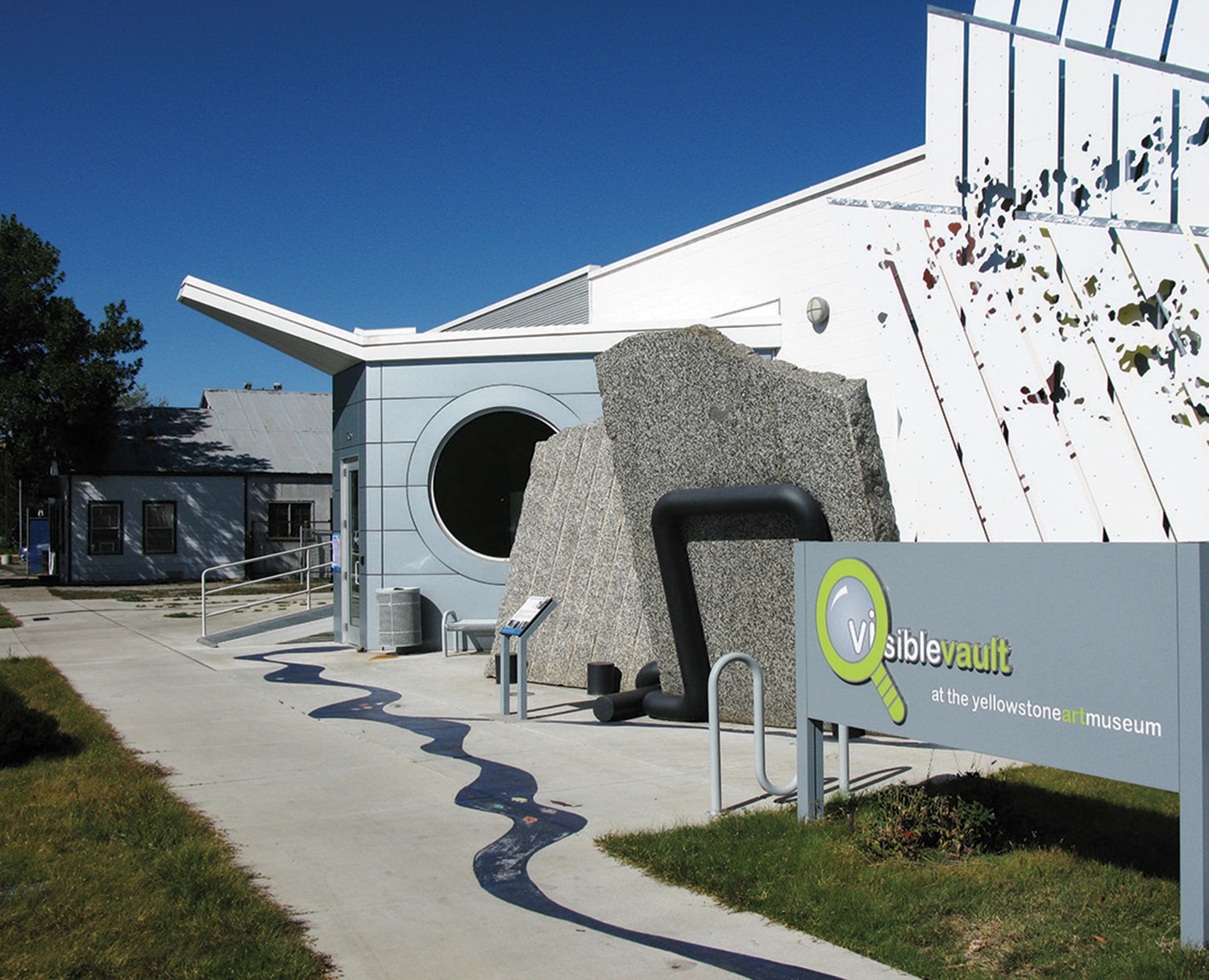 The Yellowstone Art Museum hosts art classes and workshops year round. Courtesy Yellowstone Art Museum
09 Aug

Round Up: Hands-On & How-To Arts

in

As we settle into the end of summer, a craft session is one way to ease the transition into the onset of autumn and the inevitable winter ahead. In the Northern Rockies, there is no shortage of art class options ranging from ceramic and sculpture classes to professional weekend workshops that focus on painting and drawing how-tos. Here are some venues that welcome those of all ages and levels. | By Amanda Allard

Emerson Center for the Arts & Culture
111 S. Grand Ave., Bozeman, MT | theemerson.org

A cornerstone of art education in Bozeman, the Emerson boasts a variety of classes and workshops for children and adults. Offerings change with the seasons and exhibits, so check their website for up-to-date descriptions and schedules. Two Emerson classics are school's out day camps for kids, and the Art on the Rocks series with cocktails for adults over 21.

Yellowstone Art Museum
401 N. 27th St., Billings, MT | artmuseum.org

With dynamic courses designed in alignment with current exhibitions, the YAM is a great place to spend a day (or a weekend). Drop the kids at the signature Docent Second Saturday event for a tactile experience in the arts, or tag along during Fam at the YAM on a Friday evening. Sans kids? The YAM offers daylong and multi-day workshops for adults. Artist Brooke Atherton will host a two-day textile workshop from Sept. 15 to 16.

Missoula Art Museum
335 N. Pattee St., Missoula, MT | missoulaartmuseum.org

MAM offers an array of established classes and workshops throughout the year, all of which are connected to current exhibitions and feature instruction from professional artists. With classes tailored to adults, teens, kids, and families, and many offered for free, MAM's studios are a must-try. Get your teenager excited about art and portfolio-building with the Teen Artist Workshops offered the third Wednesday of every month, or take yourself to the studio for Open Figure Drawing every other Saturday from Sept. to May.

Zootown Arts Community Center
235 N. 1st St. W. Missoula, MT | zootownarts.org

Whether you're craving structure or seeking independence, Zootown offers an outlet to suit every creative process. Sign up for the five-week printmaking workshop, which meets on Tuesdays starting Sept. 25. Or pop in any time during business hours and ask a staff member to set you up in a DIY studio to work in clay, glass, pottery, and paint.

Red Lodge Clay Center
463 Two-Mile Bridge Rd., Red Lodge, MT  | redlodgeclaycenter.com

In addition to hands-on ceramics classes for adults, kids, and families, the center hosts workshops with professional artists. Next up is a workshop on Sept. 29 and 30, led by Beth Lo and Kensuke Yamada. In addition, through its Community Outreach Program, the center sends staff members to schools, studios, and institutions within a 70-mile radius — professional ceramic arts materials in tow — to bring art education to rural communities.

Teton Arts Council
110 Rodeo Dr., Driggs, ID | tetonartscouncil.com

This service-minded studio strives to bring art education to people from all walks of life. Drop in for a single visit or become a member and learn the basics of ceramics, printmaking, painting, and drawing. Not-to-be-missed: the annual Souper Bowl on Oct. 12, a free community event serving soup in more than 500 ceramic bowls that were handmade by volunteers. Learn how to make a bowl on the first and third Wednesday of every month.

Sun Valley Center for the Arts
191 5th St. E., Ketchum, ID | sunvalleycenter.org

The center's Creative Jump-In series offer professional artistic instruction in a variety of mediums, from oil painting to creative writing. Looking for a classic classroom experience? New this fall, the center will host an open studio figure drawing class on Wednesdays starting Oct. 3.

Art Association of Jackson Hole
240 S. Glenwood St., Jackson Hole, WY | artassociation.org

A pillar of art in Jackson Hole, the association's digs feature five studios and a gallery, giving the community wide-open spaces in which to learn, educate, and create. The association offers instruction for beginners to advanced learners, and courses vary from traditional painting, ceramics, and photography to Western blacksmithing, silversmithing, and more. The nonprofit also hosts events like the annual Takin' it to the Streets, a locals-only art fair.