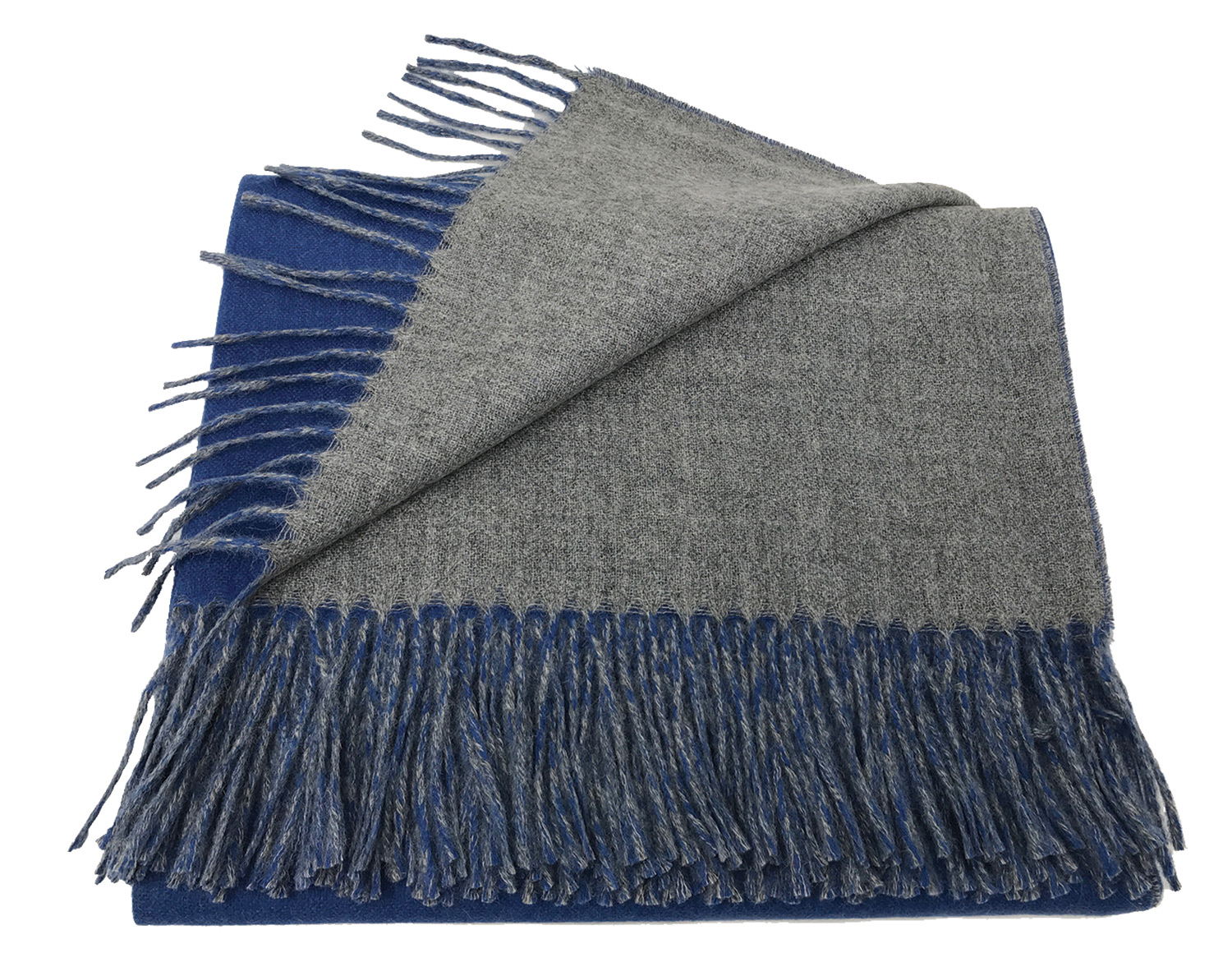 30 Nov

Round Up: The Guide to Local Gifting

in

It's gift-giving season, but no matter the time of year or the occasion, why not give friends and family something with local flair? For the outdoor enthusiast to the fireside snuggler, the home chef to the world traveler, here are a variety of ideas for gifts from the Northern Rockies.

For the home accessory that doubles as a serious snuggler, we recommend Sun Valley Alpaca Company's double-faced, 100 percent baby alpaca wool throw, available in a variety of colors. Alpaca is sustainable, hypoallergenic, naturally flame resistent, thermal, and extremely cozy. In its 18th year, this all-female owned and operated company designs its own items and produces them in Peru following free-trade practices. Maybe throw in a pair of socks or slippers to top it off. alpacaunlimited.com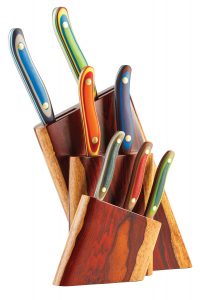 For the chefs in your life, you might want to turn to the Jackson, Wyoming-based New West Knifeworks, and splurge on the G-Fusion, seven-piece kitchen set that contains all the knives a home chef needs, with assorted colored handles and a block made of sustainably harvested Costa Rican hardwood. For a smaller sampling, try the two-piece chopper and paring knife set, featuring artistic fiberglass handles. New West started when artisan Corey Milligan began handcrafting knives for fine art shows, and it has since turned into a commercial success, winning several awards over the years.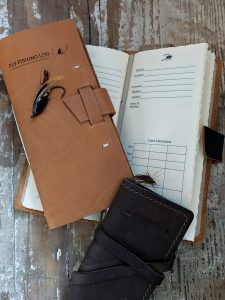 Dawn Josephine is a curator of eclectic, handmade artisan products — including her own jewelry, furniture, and accessories — on display at her brick-and-mortar store on Main Street in Bozeman, Montana. One for the angler in the family is this rustic fly-fishing log and fly book, handmade from top-grain American cowhide leather. It's the perfect place for notes from favorite fishing holes, and a way to store those lucky flies in style. Available in her store or at dawnjosephine.com.
Montana Reclaimed Lumber (MRL), known coast-to-coast for providing high-end reclaimed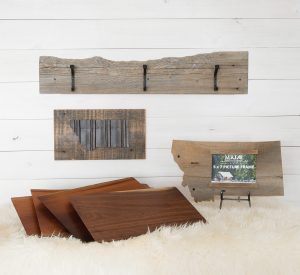 lumber to homes across the design spectrum, has a new location. MRL North features a curated selection of antique lumber, furniture, and locally-made wares all handcrafted from reclaimed materials. Their live-edged serving boards, Montana-inspired wall art, and horse-chewed coat racks are great gift ideas, and each is one-of-a-kind. Purchase from their showroom in Bozeman, or at mtreclaimed.com.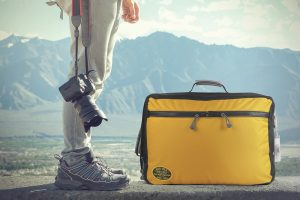 Handcrafted in Billings, Montana, Red Oxx bags and luggage are rooted in the military experience of the company's father and son founders. When Jim Markel, Sr. retired from the military, he began creating luggage straps based on parachute-building techniques. With his son, Jim Jr., Markel has developed this business into a prosperous provider of high-quality, made-in-Montana luggage, with designs ranging from carry-on bags to luggage sets that are perfect for outdoor enthusiasts. Gift this Sky Train model, with backpack and hand-carry straps, for travel or outdoor adventures. redoxx.com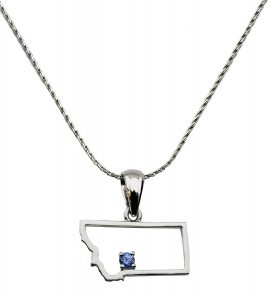 It doesn't get more Montana than a gift made from Yogo sapphires mined in the Treasure State. The Bozeman-based Gem Gallery recently acquired a sapphire mine, and plans to create handcrafted pieces using material from their own digs, along with Yogos mined from other Montana quarries. For a casual gift, we recommend the Montana state pendant made from 14K white gold and featuring a Yogo as the center stone. Or treat someone special to the 14K yellow gold cuff bracelet with channel-set Yogo sapphires, available at their showroom in downtown Bozeman or online at gemgallery.com.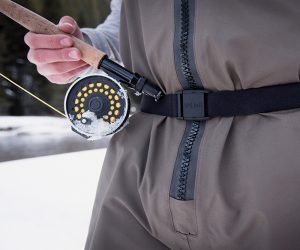 For some local stocking-stuffer love, throw in a Jelt Belt. Created out of necessity by a Bozeman, Montana-based mom who was in need of something stylish to keep her pants up without the bulk of a belt, Jelt has grown into a national company with different styles — some retro-based — and models. They carry colorful belts for men, women, and children, and feature the Jelt Extreme, perfect for outdoor enthusiasts. jeltbelt.com