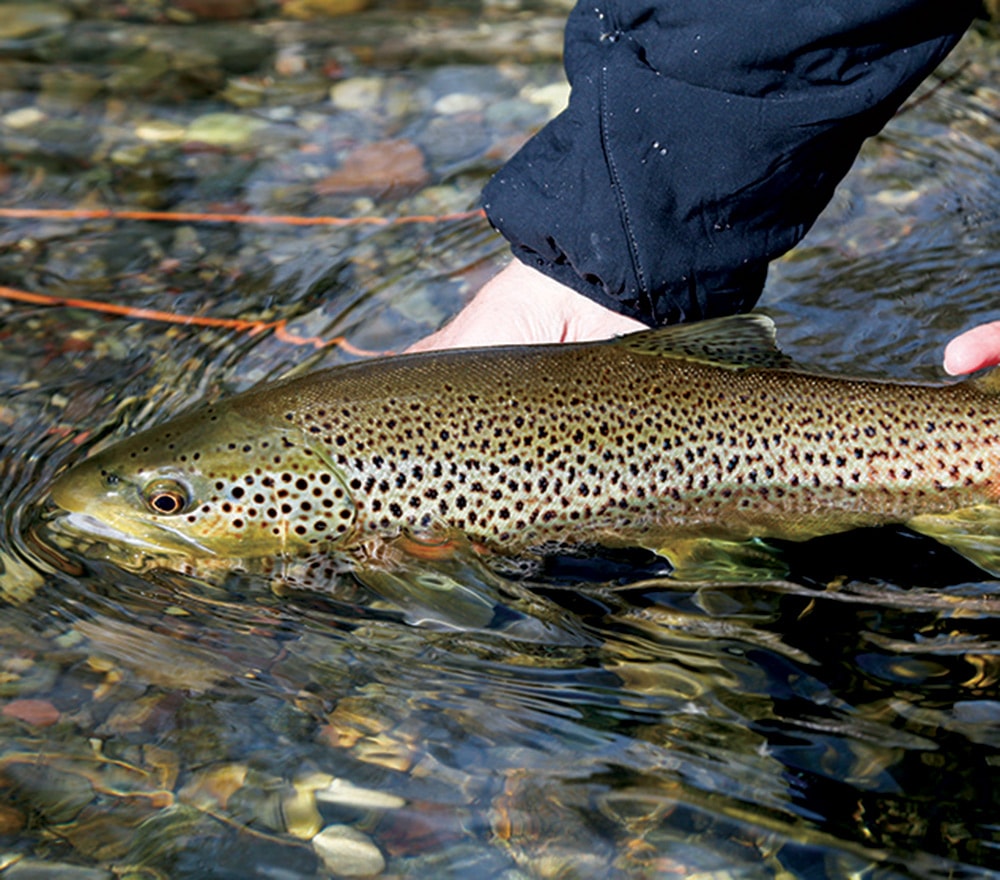 05 Oct

Round Up: Fall Fishing Forecast

in

Fishing is a year-round endeavor, but the fall season is my favorite. Low, clear, and cold water makes for accessible fishing and hungry trout. This fall should be one of the best in recent memory, as the past winter's snowpack blessed most drainages with ample streamflows. For anglers, fall should more appropriately be named "get up and get after it" season. Here are some tips for fall fishing on two of my favorite Montana rivers.
Yellowstone River
The Yellowstone is the one to fish this fall. For the first time in more than 10 years, stream flows remained above or near normal for the entire summer, meaning the trout enjoyed plenty of cold water.
• Fall hatches of blue-winged olive mayflies and October caddis will provide opportunities for the dry fly angler well into November.
• Hardcore anglers looking to land one of
the Yellowstone's trophy brown trout will have ideal conditions, and due to prime summer conditions, the fish have eaten well and may be that much bigger.
• Dry-fly purists can target the river's native Yellowstone cutthroat trout. In the fall of big water years like this one, single dry-fly fishing is consistently good from Big Timber to Gardiner. Target inside bends and tailouts beyond shelfs, and be patient, as Yellowstone cutthroat take their sweet, little, oranged-slashed mouths' time as they rise to a dry fly.
• Fly selections for the Yellowstone must include some large streamers, with my favorites being Coffey's Sparkle Minnow and Galloup's Circus Peanut. For dry flies, a Purple Haze Parachute is ideal for imitating blue-winged olives, and a size 10 tan or orange Chubby Chernobyl works for October caddis.
Madison River
The Madison River, above Hebgen Lake in Yellowstone Park, is the ideal location for the do-it-yourself angler looking to put in some extra effort for some extra reward, such as the possibility of a 2-foot trout. But these migratory behemoths do not come easily — timing, skill, and persistence are key. As large brown trout move out of Hebgen Lake and into the Madison for spawning, anglers also migrate to the river.
• Timing is important on two levels: knowing when the fish move into the river and when other anglers may or may not be fishing.
• Begin a day here at sunrise to ensure that you are able to fish the best runs.
• Skill is important, so be sure you can fish deep nymphs below an indicator well.
• Persistence pays: The best runs and holes see fish move through them often, so fish early, fish them often, and keep fishing. Big fish are earned, rarely are they gifted.
• Use flies with plenty of orange and pink, and fish them at or near the bottom. Aggressive fish will hit a drifted, swung, or stripped streamer. Local favorites include Bow River Buggers and the Bellyache Minnow.