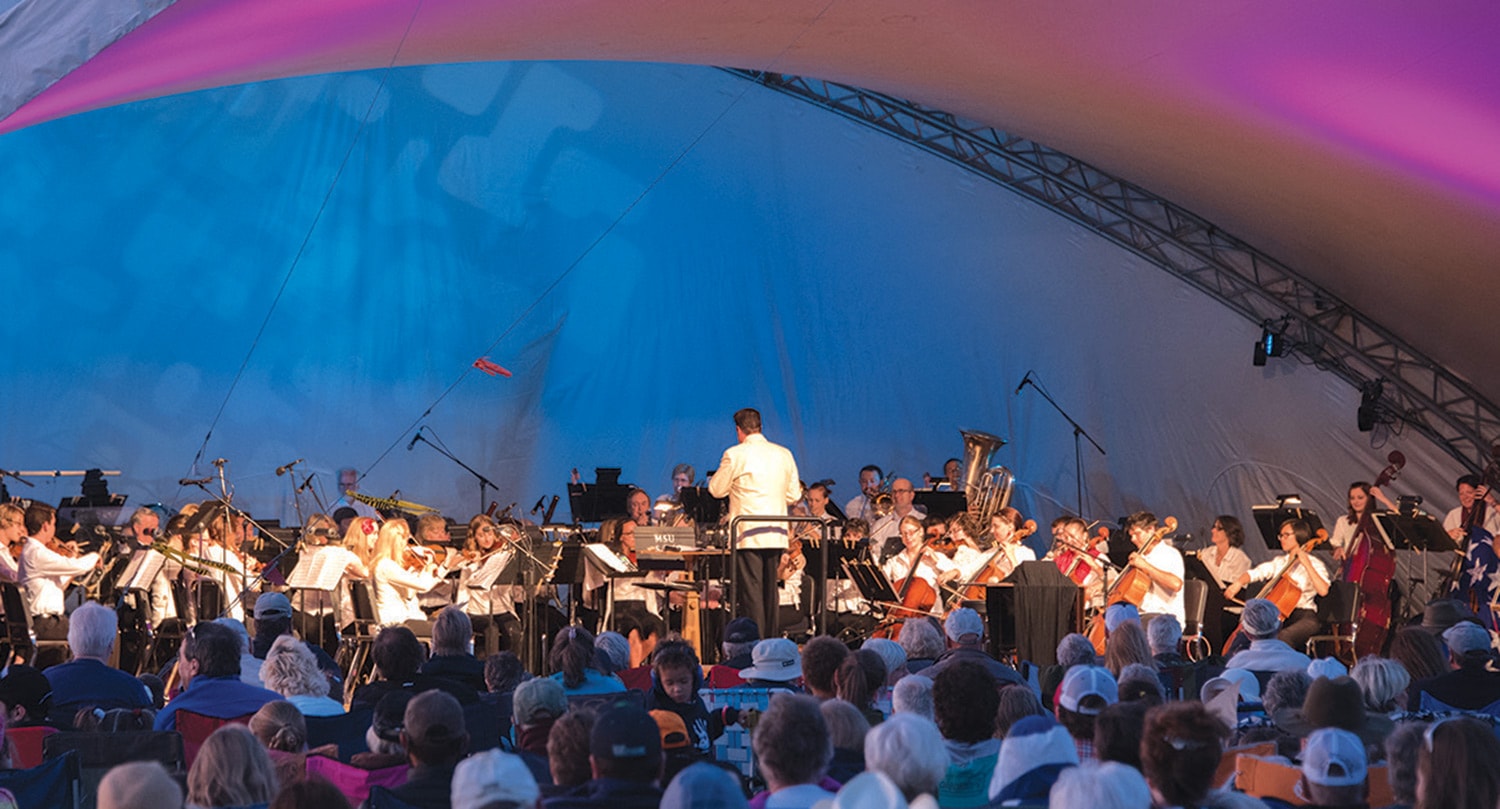 Courtesy of the Bozeman Symphony, Josey Quinones
12 Aug

Round Up: Bozeman Symphony Celebrates 50 Years

in

The Bozeman Symphony Orchestra and Symphonic Choir celebrates 50 years this upcoming 2017-2018 concert season beginning in September. Established on Jan. 11, 1968, the orchestra was originally an outgrowth of the Montana State University Symphony Orchestra, expanding to become a collaborative community orchestra. Today, the Bozeman Symphony presents a repertoire of symphonic and choral music performed for the benefit of individuals, students, and musicians residing in Southcentral Montana.

Under the direction of music director and conductor Matthew Savery, the symphony has experienced tremendous growth during the last 20 years. In addition to a wide variety of orchestral programming, the Bozeman Symphony supports Far Afield (a program that sends chamber ensembles to perform in rural communities), donates thousands of dollars in tickets to local nonprofits, awards scholarships to promising young musicians, and provides employment and engagement opportunities for more than 300 people. The Bozeman Symphony and Symphonic Choir has established itself as a significant cultural icon in Montana, with a history marked by artistic excellence. Its future is dependent upon maintaining a skilled and motivated orchestra, and a choir whose members add an extra dimension to symphonic music.

The 50th anniversary season highlights include special guests, such as award-winning pianist Jon Nakamatsu, Mark S. Doss on bass baritone, virtuoso trumpeter Ryan Anthony, Mexican conductor and flutist Horacio Franco on recorder, soprano Colleen Daly, and mezzo-soprano Margaret Lattimore. Program highlights include "Symphonic Dances" from Leonard Bernstein and Jack Mason's "West Side Story," Igor Stravinsky's "L'oiseau de feu" (The Firebird), and the return of Ryan Anthony to play the Brasstacular Christmas program. February's free family concert (featuring the Star Spangled Symphony, and a 50th anniversary collage) will be a celebration of the extraordinary musicians that make up the Bozeman Symphony Orchestra and Symphonic Choir. The season is rounded out with Gustav Mahler's "Symphony No. 2, C minor" (Resurrection),  a piano recital series in October, and in January, Symphony at the Shane performances in Livingston and a 50th anniversary birthday party.