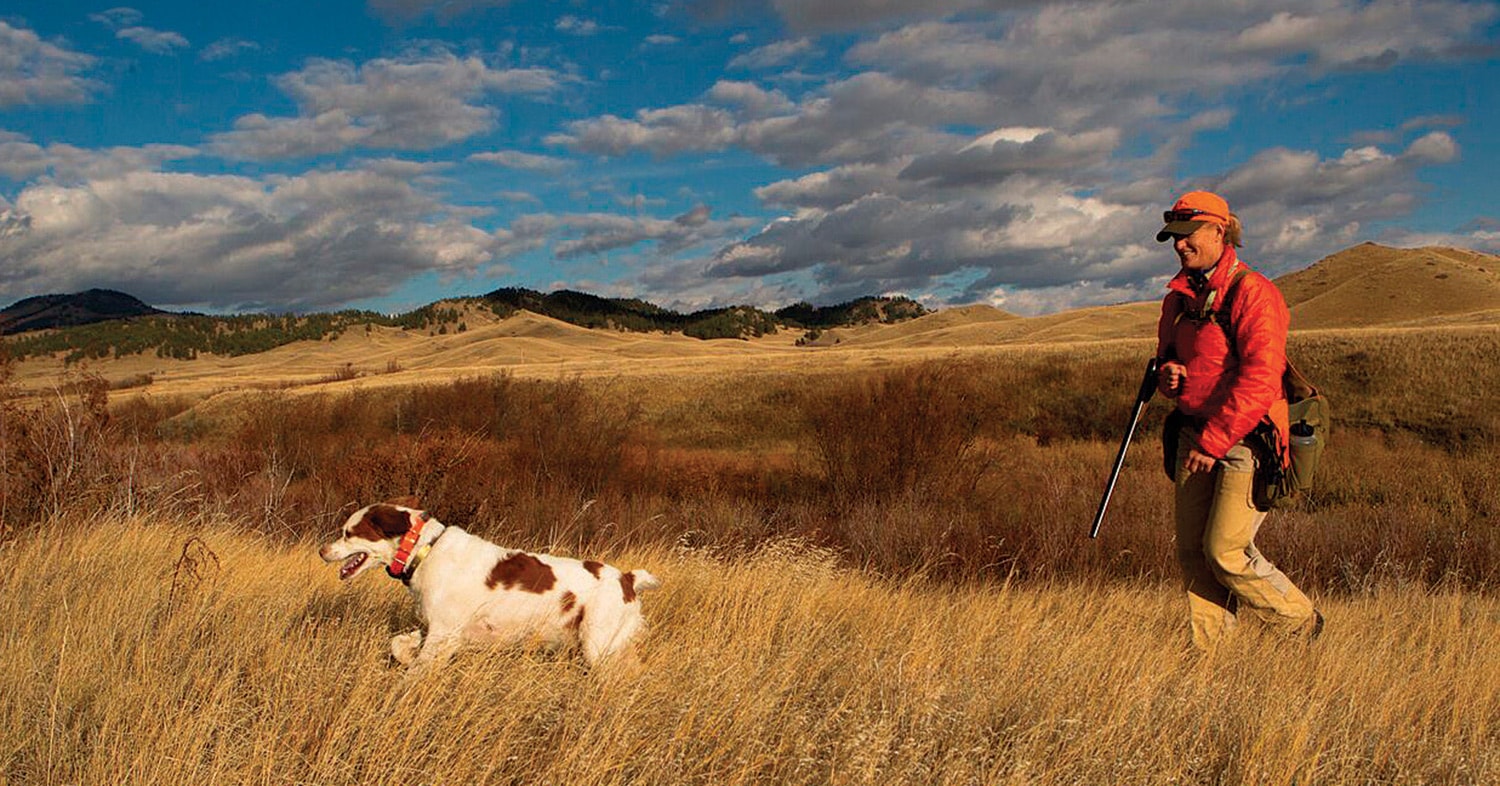 Sarah Tilt and her dog, Chance. Photo by K Rowe
05 Oct

Round Up: A Bird Hunter's Table: Tips for cooking game birds

in

Growing up in Sun Valley, Idaho, with a father who was passionate about bird hunting, Sarah Tilt learned how to use a shotgun at an early age.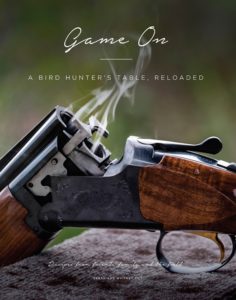 But it wasn't until about 20 years ago, when she moved to Montana's Gallatin Valley and decided to get a hunting dog, that she threw herself into the sport once again. Now the executive director for One Montana and the Yellow Dog Community and Conservation Foundation, Sarah and her husband, Whitney Tilt, recently published their second book together, Game On: A Bird Hunter's Table Reloaded, sharing some of their favorite recipes along with passages and quotes about the sport and conservation.
Big Sky Journal: What draws you to bird hunting?
Sarah Tilt: A lot of what drives me is watching the dogs work a field. Hunting can often be like 'hiking with guns,' because we see all kinds of wildlife — not always birds — and the scenery is beautiful; you're spending a day outside. The adrenaline of watching a dog go on-point is so exciting, and then you might have the opportunity to bring birds home and cook them. Bringing game to hand, to home, to cooking is part of the hunt.
BSJ: Are there any overall guidelines for cooking game birds?
Tilt: I have three rules. First is to treat your game well on its road to the kitchen, and then it will treat you well in the kitchen. Basically, do a good job of keeping the game cool and clean, and field dress it appropriately. Second, never overcook the meat. Duck and sharptail have dark red meat, and if cooked correctly, it should still be a dark red meat. If overdone will taste like liver. Other game birds are leaner, so you'd reduce cooking times like you would chicken and pork, and make sure the juices run clear before serving. Third, use spices, herbs, and rubs to enhance but not overpower. You want to be able to taste the meat.
BSJ: What are your go-to spices?
Tilt: I often start a recipe with garlic and onion, and always have spices — salt and pepper, Chinese five spice, cumin, paprika, basil, rosemary,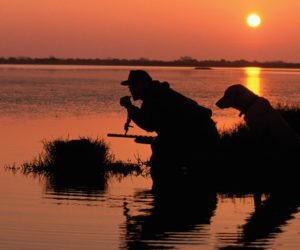 sumac, thyme, and red pepper flakes — that I keep on hand. I make a couple of rubs from these, it really depends on each individual's tastes.
BSJ: What game bird do you enjoy eating most and why?
Tilt: Probably sharp-tailed grouse, which is also my favorite bird to hunt. Pheasant is often the driest and most tasteless to cook, but most people tend to like it.
BSJ: What is your go-to recipe?
Tilt: Duck with giant croutons [see recipe], and we more often do it with sharptail. If the Queen of England was coming, this is what we'd serve her, with sharptail.
— Corinne Garcia
For more information see birdhunterstable.com
Wild Duck (or Sharptail) with Giant Croutons
Ingredients:
8 duck and/or sharptail breasts (1-2 per person)
2 teaspoons Chinese five spice
Sea salt and freshly ground pepper
2 tablespoons fresh thyme leaves
Olive oil
1 loaf rustic bread
5-6 cloves garlic (2-3 minced, 2-3 squashed with skin on)
2-3 tablespoons fresh rosemary, chopped (keep some sprigs whole)
1-2 slices of pancetta per breast, depending on size
1 cup fresh mint, chopped
2 finely diced chile peppers, such as jalapeño, Anaheim, or poblano
1 lemon, juiced
Preheat the oven to 300 degrees. Season breasts with five spice, pepper, sea salt, thyme, and a little olive oil. Slice bread in 1/4 – to 1/2-inch rounds and lay them in a bowl or on a baking sheet. Add sea salt, pepper, and garlic. Sprinkle with rosemary and olive oil, and massage mixture into bread. Top with sprigs of twisted and bruised rosemary. Lay bread on edged baking sheet and bake for 15 to 20 minutes, until there's a soft texture in the middle with a firm crust.
While the croutons are baking, heat a bit of olive oil in a skillet on medium-high heat. Lay each breast in the pan on top of a piece of pancetta. Use a bacon weight, or the like, to weigh the meat down into the pan and crisp the pancetta. Turn the meat after 3 to 4 minutes and lower the heat. Cook an additional 3 to 4 minutes, depending on the size of the breast. Remove promptly to a warming platter, keeping in mind that the meat will continue to cook a bit as it rests.
Mix the mint, chiles, lemon juice, and 2 tablespoons olive oil on a large cutting board or platter. Place the meat on top of the mixture and slice it thinly, cross-grained, making sure it melds with the juices. Arrange the croutons around the meat and serve.