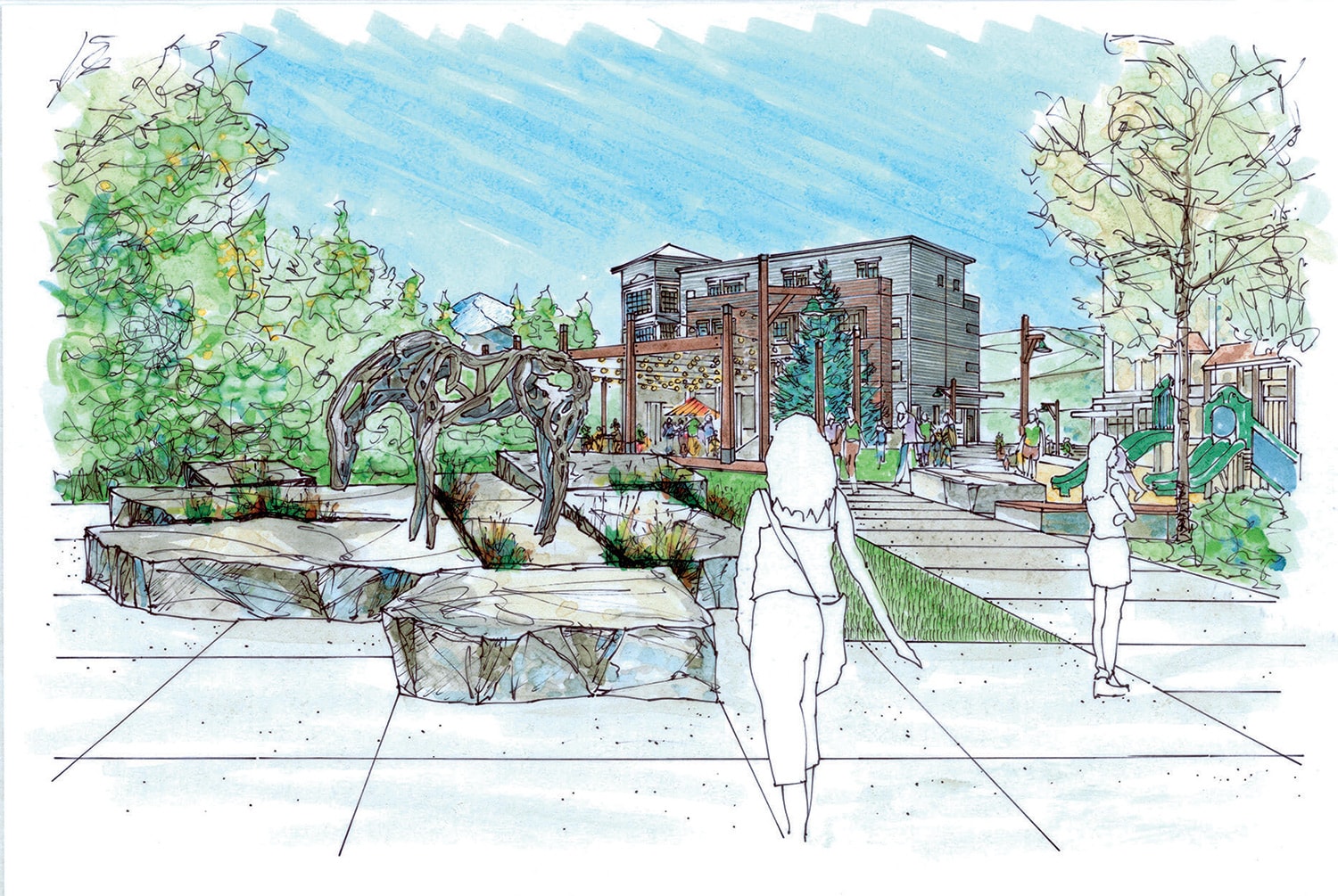 09 Aug

Round Up: Big Sky's Public Art Installation: The One-and-Only Montana Butterfield

in

The Arts Council of Big Sky is launching the organization's first major public art installation: a larger-than-life bronze horse by internationally acclaimed Montana artist Deborah Butterfield that will be placed in Town Center Plaza in September. Butterfield's pieces can be found in the Whitney Museum of American Art and the Museum of Modern Art in New York City, Washington D.C.'s Smithsonian Institution, and many others. And although Butterfield's artwork is on display in public spaces around the world, this will be the first time her work will have a permanent outdoor home in Montana. "This is an amazing opportunity to not only showcase one of Montana's greatest artists, but to have a legacy installation for residents and visitors to appreciate for generations," said Brian Hurlbut, the council's executive director.

Made in Butterfield's studio south of Bozeman, the Big Sky sculpture was created from pieces of driftwood collected from along the banks of the Gallatin, Yellowstone, and Madison rivers. Butterfield then cast it in bronze and patinated it to preserve the impression of driftwood and all of its organic intricacies in a metal that can withstand the elements.

Patty Rhea, council board member and chairperson of the Public Art Committee, is a longtime admirer of Butterfield's work. She forged ahead with an ambitious capital campaign to raise $400,000 for the sculpture, installation, and maintenance, two-thirds of which has been secured.

After a largely silent fundraising campaign, the council is now asking for the public's support in an effort they've dubbed "Pony Up."

The council also is sponsoring a contest to name the horse, which will be chosen by Butterfield before the sculpture is installed in the early fall. Entries and more information can be found at bigskyarts.org.