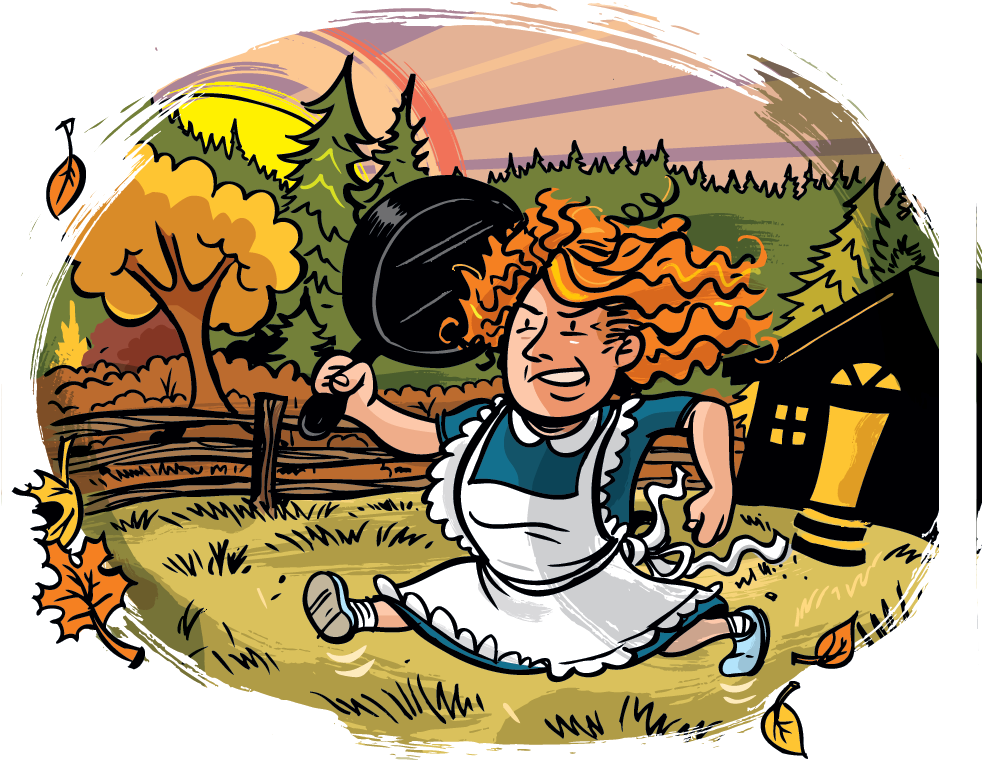 28 Sep

Outside: Frying Pan Elk

in

My mother was all of 5 feet tall, 120 pounds, and tough as a bag of hammers. Helen Francis Berigan was her maiden name; she had brilliant red hair, fair skin, and was as Irish as Paddy's pig and proud of it. She married my father at age 16 in Missoula, Montana, and I was born nine months to the day after that. A pair of years later, my little sister came along, and we settled as a family on 160 acres northwest of Dillon, where my father scratched out a living farming and ranching.

Both of my parents were stern taskmasters, but my mother had a way of making mundane chores seem tolerable with smiles and lots of laughter. When the world hit us hard, she would remind me of the challenges my father was enduring, and we were compelled to keep moving forward.

Then, in 1941, the day after Pearl Harbor, my father joined the U.S. Army. Before he departed, his commands were crystal clear: I was the man of the house and would take care of my mother and sister. I was only 12 years old, but it was my duty while he was away doing his. We didn't set eyes on him again for four years.

My father sent what money he could, but the job of making a livable income was up to all of us. We sharecropped our land, and I cut and sold firewood year-round. No stranger to hard labor, my mother worked more than any of us, baking pies and selling them in Dillon when we could get to town. She helped me cut firewood, cleaned the house, mended torn clothing, and cooked every meal without ever complaining.

When the three of us could steal away for a few hours, we added big brown trout to our menu, ones that we caught on the Beaverhead River. My mother loved to fish, and she instinctively knew right where the trout lived. I hated to fish without her; when my mother was there we laughed, got lost in her stories about growing up in Ireland, and always seemed to catch fish. She would remind us of how proud she was of her Irish heritage, and also of her new life as an Irish-American. It made my sister and me proud as well.

One hot summer evening, when I felt like the weight of the world was resting on my shoulders, my mother reminded me that autumn was on the horizon, meaning I could soon pursue my love of hunting. The days were growing shorter, the nights were cooler, and the leaves were changing and dropping to the ground. I spent all of my free time monitoring the deer that grazed in the foothills and looking for elk in the surrounding mountains. With a bit of luck, I might be able to bring one home, allowing us to feast for months. Equipped with a 30-06 bolt action rifle and a mere half dozen rounds, every shot needed to hit its mark; a scant six projectiles didn't offer the luxury of practice.

Overnights in the mountains were forbidden, and any game that was procured had to be done between sunrise and sunset. Each morning, my mother would wake me, assuring me that today was the day. When I returned empty-handed, she would tell me not to worry, that surely tomorrow my luck would change.

I wanted desperately to quit school and hunt full time, but my mother would have none of it. On the weekends, I hunted all day long, considering every step, and struggling for hours to get close enough to shoot an elk or deer I'd spotted. I knew I had to harvest game; our food cache was shrinking, and none of us wanted to eat potato soup for the next six months.

One morning, my mother woke me up and announced that something was grazing on our property. I hopped out of bed, grabbed my rifle, and crept outside. My sleepy eyes focused on a cow elk that was exposed but still too far away from me to make a good shot.

Like a cat moving in on its prey, I moved slowly toward her. She looked my way, shifting her gaze rapidly and prudently, then put her head down to graze again. Finally, when I was in range, I took a shot and down she went. My heart was hammering in my chest as I looked in the direction of the house with a smug face. To my surprise — donning an apron and gripping the handle of an iron frying pan — my mother started running toward the elk. Assuming she'd been in the middle of washing dishes (hence the frying pan), I thought she was running for joy and I followed.

We reached the elk around the same time. My mother hovered over the animal and, in a sudden burst, the cow stood up on all fours, finding herself eye-to-eye and nose-to-nose with a red-haired Irish woman. Without hesitation, my mother swung the frying pan. The cow hit the ground as I stood frozen. I'd seen my mother do many things, but this was the most extraordinary performance I had ever witnessed.

A smile crept over my mother's face as she looked up at me. I let out a small chuckle that quickly turned into hysterical laughter by us both. My mother had bested an elk with a frying pan.

As we started back to the house to retrieve the tools we needed to dress our frying pan elk, I held her hand the entire way, feeling, once again, like a child.