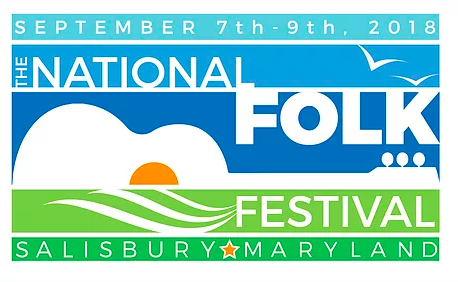 19 Apr

Montana Folk Festival | July 13-15

in

The line-up for the 2018 Montana Folk Festival, an annual event in Butte, Montana, is shaping up. "Thanks to the continuing artistic programming collaboration of the National Council for the Traditional Arts (www.ncta-usa.org), this is shaping up to be another stellar lineup for this July's Montana Folk Festival" says Festival Director George Everett.  "Please come expecting to find plenty that's familiar but also to be amazed at the variety and diversity of the event."

There is no admission for any performances on all three days of the festival although festival organizers are asking that attendees "Pony Up" a minimum of $20 each day for individuals and $25 each day for families to help sustain the festival in coming years.

Anyone wishing to Pony Up before the festival can visit the festival's gofundme campaign at www.gofundme,com/2018MFF or send a contribution to help sustain the festival for this year and years to come to Montana Folk Festival, P.O. Box 696, Butte, MT  59703.

More than 200 artists representing a broad diversity of musical, cultural and culinary traditions will present more than 60 performances on six stages in Uptown Butte during the festival.

The latest performing groups confirmed for the 2018 Montana Folk Festival are:

Tribu Baharu
Champeta Colombiana
Bogota, Colombia
https://www.tribubaharu.com/
https://www.youtube.com/watch?v=LI4HJUdVA1s
https://www.youtube.com/watch?v=kzxikab2xrg

Tribu Baharu is an afro-champeta music crew from the Colombian caribbean coast. The name derives from a short curved knife or small machete used by coastal fisherman and the sound of the music that bears its name cuts a straight path to the heart.  Champeta is a high-energy hybrid of Colombian, African and Afro-Caribbean styles that just keeps on coming.

The term "champetudo" was applied to residents of the more outlying districts of Cartagena, who tended to be poorer and of African descent. The term was applied by the economic élite with the intention of disparaging this surviving culture, with associations of vulgarity, poverty and blackness. Thus "champeta" refers to a culture whose history is marked by slavery and mistreatment. 

At the start of the 1970s Champeta culture became better-known in Colombia due to the development of a set of complex dances set to the rhythms of salsa and jibaro and later reggae. This music was played at full volume through big loudspeakers known locally as "picós" (from the English word "pick-up") by troupes of the same name. These early dances were called "therapy" for their relaxing nature, a distraction from the economic problems of the country.

Around 1981 "creole therapy" emerged as a musical genre to be performed and sung. Among its sources of inspiration was recorded music brought into the port of Cartagena from Africa and from other Euro-African settlements. Its first composers were people of African descent from Cartagena and Palenque de San Basilio, later joined by songwriters and entrepreneurs from other parts of Colombia. It consisted in a fusion of African rhythms with those from the Antilles also influenced by music of Indigenous and Afro-Colombian origins. This style of music came to be known as "Colombian therapy" and finally took on the name of the "champeta" culture.  During the 1990s champeta underwent further changes in its musical and other content, with the introduction of digital techniques and "placas" (interruptions counter to the rhythm). Despite its social origins, champeta came to be as much appreciated as rejected by the social élite.

Now leading a new charge are Tribu Baharú, exploding out of Bogotá, championing their version of champeta, inspired by the legendary, street-shaking Picó sound-systems of Colombia's Caribbean coast, but here played all-live-onstage with sparkling Congolese guitar driven by high-speed bass and drums and the all-animating upfront singers. 

Tribu Baharú is part of a wave of Nuevas Músicas Colombianas based in the capital city that are reestablishing it as a prime force and adding more ingredients to the recipe.  Tribu Baharú transmits not only positive messages but also wants to keep alive the memory of their ancestors through singing about their culture and implementing their street dialects and Palenquero, the language spoken in San Basilio de Palenque, Colombia.

Yasser Darwish  
Egyptian Traditional Music and Dance
https://egyptiancelebration.com/
https://www.youtube.com/watch?v=AL-1IOjsUnY
https://www.youtube.com/watch?v=qSIQ4DFjv4g

Yasser Darwish was born in Alexandria, Egypt on the coast of the Mediterranean. He learned to dance as a child from his uncle who led a semi-professional dance group that performed at weddings and local community events. When he was 18, he studied with the Alexandria Folk Dance Group, the State dance company that offered a training program for promising young dancers. After only one year, he was invited to join the professional performing company with whom he toured internationally.Yasser was also seen on public television and large-scale national celebrations for prominent celebrities including the president of Egypt, Hosni Mubarak. Yasser worked with the company for 10 years before joining the National Folkloric Dance Company of Egypt. He participated on national tours with this group for almost two years. 

During this time, he also became a master of Tanoura or the Whirling Dervish dance: a style inspired by a meditation associated with the mystical religious order Sufism – originating from present-day Syria and Turkey.A distinct Egyptian variant developed that Yasser performs and from which he derives his name – Darwish. 

Darwish also interprets the Egyptian cane or stick dance called Tahtib is a stick dance from Upper Egypt. This is from the Southern region of Egypt – a place with very strong cultural traditions among the rural people who have lived there for thousands of years. The sticks (made of a special plant grown by the Nile) are used in daily life for farming, herding sheep, walking and playful combats.

Yasser founded the Egyptian Celebration Company in 2001. Its goal: to present the rich culture of Egypt and the Middle East to people around the world. Collecting talented dancers, musicians, and artists, Yasser presents the folkloric dances/music of his heritage infused with modern streaks of inspiration.

The Egyptian Celebration Company can be seen at heritage festivals, schools, universities, television programs, weddings, nursing homes and private parties. Recent appearances include Good Day New York (Fox 5), and The Riverside Theatre (NYC).  The Company also provides educational workshops and demonstrations/performances and travels nationally and internationally. Yasser is currently a resident Folk Artist of the Brooklyn Arts Council.

Riyaaz Qawwali
South Asian Qawwali Ensemble
http://www.riyaazqawwali.com/
https://www.youtube.com/watch?time_continue=3&v=t5Bbs7HdRtg

Riyaaz Qawwali is an ensemble that represents the unique diversity and plurality of South Asia. The ensemble's musicians hail from India, Pakistan, Afghanistan, and Bangladesh and also represent multiple religious and spiritual backgrounds. Trained in eastern and western classical music, the members have been professionally performing qawwali for the past 11 years. With conservative growth and heightened attention to quality, Riyaaz Qawwali has performed across the continental U.S., as well as internationally in Panama.

Riyaaz Qawwali's mission is to expose qawwali to new audiences, while still paying homage to traditional qawwali that has been in existence for 700+ years. The ensemble wants to expand the reach of the genre to new stages and people of other faiths and traditions. The founding members of Riyaaz Qawwali chose the qawwali genre of music because it houses unique musical elements in its repertoire that are not found in any other form of South Asian music. Riyaaz Qawwali combines this with poetry from famous South Asian poets of multiple linguistic and religious backgrounds to create a universal message of oneness (Riyaaz Qawwali incorporates works from poetic giants like Mirza Ghalib, Amir Khusrow, Bulleh Shah, Mir Taqi Mir, Sant Kabir and Guru Nanak, and in doing so, hopes to expose these poets' works to new audiences and younger generations). Riyaaz Qawwali also uses numerous languages to represent the linguistic and cultural diversity that exists in South Asia. These languages include Urdu, Punjabi, Persian, Gujarati, and Hindi.

Corazon de Granada  
Spanish Flamenco
https://www.facebook.com/corazondegranada/
https://www.youtube.com/watch?time_continue=2&v=tLl0sJVcS04

The historic city of Granada in Spain's region of Andalucia is perhaps best known for its impassioned flamenco culture. The three artists of Corazón de Granada: Flamenco Joven y Jondo have a name that acknowledges their youth in a tradition that often prioritizes a lifetime of mastery (joven means "young") but also asserts their deep (jondo) dedication to flamenco, indeed the heart (corazón) of Granada.

Flamenco emerged in Spain around the turn of the 20th century, born of the rich cultural interaction between gypsy music, with its South Asian roots, and Andalusian folk culture, which drew heavily from both Islamic and Jewish traditions. Central to the power of flamenco is the concept of duende, a moment of such profound emotional expression that time, and the barrier between audience and performer, disappears.

Growing up in Granada, guitarist Pablo Giménez began to study flamenco guitar at age eight under the tutelage of his father, acclaimed guitarist Juan Miguel Giménez. Pablo has mastered both classical and flamenco guitar, having earned a degree in the former at the Victoria Eugenia Conservatory, and now completing studies in the latter at the prestigious Rafael Orozco Conservatory. He has performed solo guitar to rave reviews around the world.

Victoria Macias has been dancing since the age of four. She began her professional career at age 12 with the company of Maite Galán, and has trained at the Reina Sofía and Carmen Amaya Conservatories in Granada and Madrid. In the gorgeous, long-trained bata de cola dress characteristic of flamenco, Victoria's precise,expressive steps have earned her praise across Spain as a dancer with duende.

While conservatory training is common among today's best flamenco musicians and dancers, the skills and repertoire of the singer are still typically transmitted from master to student in familial relationships or apprenticeships. Alejandro Luján was born into a family of flamenco singers, and is known as El Gambimbas, a stage name handed down in his family through five generations. By age eight, he was studying with masters like Luis el Zambo, Arcangel, and El Pele, and while still a teenager he won first prize at the I Pepe Luis Habichuela contest for young flamenco singers held annually in the Sacromonte.

Together these three emerging masters bring to the stages of the Montana Folk Festival the same heartfelt duende that thrills flamenco devotees in the intimate tablao bars of Granada.

I Draw Slow
From Ireland to Appalachia and back again
https://idrawslow.wordpress.com/
https://www.youtube.com/watch?time_continue=28&v=6bbQ2WDrzyc
https://www.youtube.com/watch?v=-LRsHUfMi6c

Dublin, Ireland's I Draw Slow has already won the adoration of fans in their home country and North America by combining American folk and Irish storytelling traditions with close-harmony vocals, intriguing instrumentation and compelling subject matter. 

Sibling vocalists Dave and Louise Holden, with Dave on acoustic guitar, Adrian Hart on violin, Colin Derham on clawhammer banjo and Konrad Liddy on double bass, chose to color their blend of vocals and strings with brass and percussion. They also chose to address a theme of loss, through lyrics that examine both the darker side of human nature and the goodness of redemption.

The band first drew attention beyond Ireland's shores with their 2011 release, Redhills. Fueled by a prominent Spotify playlist placement and a video suggesting both 1890s bordello and 1920s speakeasy, the song "Goldmine" became the album's breakout track. Their follow-up album, 2014's White Wave Chapel, reached No. 2 on Ireland's iTunes chart, driven in part by the video for "Valentine," which featured Game of Thrones star Aidan Gillen. 

Meanwhile, they have established themselves as festival standouts, appearing at MerleFest, Pickathon, Wintergrass, RockyGrass, Grey Fox, Red Wing, Edmonton Folk Fest and High Sierra Music Festival and on many radio shows, including the syndicated "Mountain Stage." 

Sing Out Magazine has written of them "Their lyrics are evocative and imaginative, yet remarkably in an entirely American idiom and vernacular – no Gaelic transposed to fit the hills and hollers. Songs like "Bread & Butter" and "Hide & Seek" resonate rhythmically and lyrically…"

Their energetic live performances and inventive combination of Appalachian and Irish roots music has drawn so much support, they were able to completely crowd-fund the recording of Turn Your Face to the Sun — which they tracked over one weekend, camping out in a house in County Wicklow, Ireland, with engineer Brian Masterson (U2, Van Morrison). It captures I Draw Slow at their best — when they're all together, separated only by air. 

Speaking of air, first-time I Draw Slow listeners ought to be warned: This band very well might take their breath away.

Michael Winograd and the Honorable Mentshn
Klezmer
https://www.michaelwinograd.net/
https://www.youtube.com/watch?v=bmoLU04rMfg

Clarinetist Michael Winograd is one of the most celebrated and versatile working musicians in klezmer music today.  Michael has shared the stage with Itzhak Perlman, Frank London, Alicia Svigals, Adrienne Cooper, Daniel Kahn, Socalled, Budowitz, the Klezmer Conservatory Band and an endless list of who's who in the international Klezmer Scene.  He co-leads the Yiddish Art Trio, Tarras Band, and the ground breaking world music fusion band Sandaraa with Pakistani superstar Zeb Bangash.

Michael is the Artistic Director of KlezKanada, North America's largest hub for Klezmer and Yiddish culture education and transmission.   In 2015 he helped found Yiddish New York, a week long festival in New York City, soon entering its fourth year.  Michael has toured, performed and taught across the globe, and is considered one of the finest living Klezmer clarinetists.  

Additionally he was awarded a commission from Chamber Music America in 2014 to compose "The Pomegranate of Sistan,"  a collection of musical settings of contemporary Urdu Poetry.  The full work was premiered by Sandaraa in the spring of 2016.  Michael was also given a fellowship from the New York Foundation for the Arts in 2015.  ​

With a degree from the New England Conservatory of Music, Michael is an avid arranger and record producer.  In 2015 Michael arranged a program forSymphony Nova Scotia featuring dynamic Canadian singer/songwriter Ben Caplan.  Michael also provided orchestrations for Caplan's most recent recording Birds with Broken Wings. and has produced records for Adrienne Cooper, Susan Leviton, Miryem Khave-Siegel, Jeff Warshauer & Deborah Strauss, Josh Waletsky, and others.  ​ 

As an educator, Michael has taught seminars and workshops at many of the hubs for klezmer development including KlezKamp, KlezKanada, Yiddish Summer Weimar, Furth Klezmer Festival, Paris Klezmer workshop, Bonn Klezmer Week, and others.  In 2015 Michael was one of the founders, organizers, teachers and performers of Yiddish New York, a festival and celebration of Yiddish music and culture in New York City.  

At the Montana Folk Festival, Winograd will be joined by stellar Klezmer musicians assembled for the occasion as the Honorable Mentshn, including Daniel Blacksberg on trombone, Christina Crowder on accordion, Pete Rushefsky on tsimbl, Mark Rubin on bass, and David Licht on drums.  They will also be accompanied by a dance caller, Avia Moore.

Linda Gail Lewis 
Rockabilly 
https://www.lglmusic.com/
https://www.facebook.com/lglmusic/videos/1066942500049732/

Like her brother Jerry Lee, Rockabilly Hall of Fame member Linda Gail Lewis soaked up the sounds of hillbilly music and rhythm and blues in the rural areas of Louisiana. When Jerry Lee began to score hits with "Whole Lotta Shakin' Goin' On" and "Great Balls of Fire", he singlehandedly lifted the family from dire poverty to a life of relative ease.


Linda Gail's chief inspiration was Jerry Lee, but later, as the era of rock 'n' roll arrived, she also tuned into the sounds of Brenda Lee, Patsy Cline, and Lavern Baker.


Linda Gail Lewis's official recording debut came when she performed as Jerry Lee's duet partner for Sun Records in 1963. Lewis's first two solo releases, did well but failed to chart. It was after Jerry Lee mounted his late-1960s comeback via country music that Lewis was able to make it onto the charts. Recording with her brother, she scored a top ten country hit with a version of Carl and Pearl Butler's "Don't Let Me Cross Over." A rousing duet remake of Chuck Berry's "Roll Over Beethoven," a staple of her act, followed it onto the charts. The Lewis duo's 1969 Smash LP "Together", featured their rowdy duet style on a variety of country standards and rockers. This led to Lewis's debut solo album for the label, The Two Sides Of Linda Gail Lewis.


During this time, Lewis toured almost non-stop as part of her brother's show. By 1977 she had had enough—she quit the act, married a man outside the music industry and started a new family.


After a hiatus of nearly a decade, Lewis returned to music in the late 1980s, touring briefly with Jerry Lee before going solo at age 39. Lewis caught a career break when the New Rose label in France released International Affair, her first solo album in 23 years. Well regarded by critics for its raw, openly country sound, the album received less distribution in the United States, but put the European rock community on notice that she was available for shows.


Lewis's biggest career boost came via legendary Irish rocker Van Morrison. Lewis met Morrison at a Jerry Lee Lewis convention in England. After a sound-check jam session, Morrison proposed the collaboration, which resulted in the 2000 Pointblank/Virgin album You Win Again The album reached the pop charts and sold strongly at the duo's live shows. It became Lewis's best-selling disc.


Over the next 15 years, Delta Music Hall of fame member Linda Gail Lewis, toured the world constantly. She has played some of the biggest rock and roll festivals. During 2014 Lewis met Rockabilly guitarist Danny B Harvey (Headcat, Rockats) who introduced her to Lanark Records. So during four extremely creative days at Lanark Studios in Lancaster PA, Linda Gail Lewis, Danny B. Harvey, and her daughter Annie Marie Lewis, along with producer/bassist Quentin Jones and drummer Blair King cut 12 new rocking tunes which were released on an album called "Hard Rocking Woman" in 2015 by Lanark Records


In August 2018 a new duo album will be released by Chicago based Bloodshot Records. The duo album is a collaboration with Grammy nominated Americana /Folk singer and guitar player Robbie Fulks. It was recorded and produced by Fulks who wrote most of the songs. Legendary musicians who played on the album, Redd Volkaert, Kevin Smith, Tommy Detamore, Danny B. Harvey, Hank Singer, Alex Hall, in Austin  Scott Ligon, Casey McDonough, and Alex Hall in Chicago.

____________________________________________________________________________

2018 Performers previously announced —
Annika Chambers (Blues)
ShadowGrass (Bluegrass)
C.J. Chenier and the Red Hot Louisiana Band (Zydeco) 
Wylie & the Wild West (Cowboy/Western Swing)
Iberi Georgian Choir (Georgian Polyphony)
Fairfield Four (A Capella Gospel)
The Heron Valley Band (Celtic)

For details as they develop, visit www.montanafolkfestival.com or on Facebook at mtfolkfest.