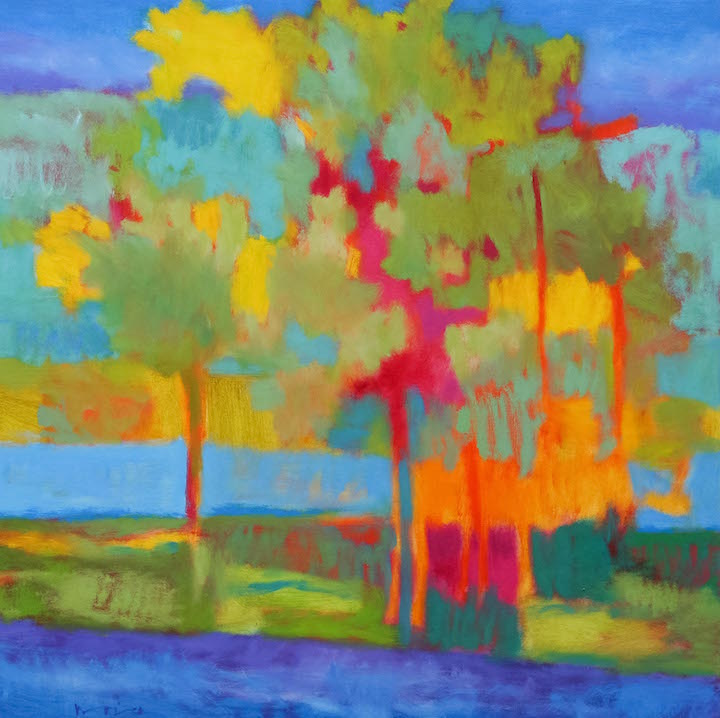 01 Sep

Marshall Noice: Defying the Literal Opens at Old Main Gallery Sept. 2

in

Old Main Gallery and Framing in Bozeman, Montana, will host the solo exhibition "Defying the Literal" by Marshall Noice during the month of September. The public is invited to an Opening Reception on Saturday, September 2nd from 5-7 pm.

"My paintings are made in response to things I see in the natural world," Noice says. "They capture a place at a particular time. And they capture a moment in my sensibility. My overriding goal as a painter is to create a work, an artifact if you will, that resonates with the spirit of the landscape that inspired me to begin painting. It's hard for me to say exactly why one location inspires me to paint, and another equally beautiful or seemingly interesting location is easily passed by without a second look. But it's impossible to resist the urge when the right subject matter comes before me. It's almost a magnetic attraction. I'm instantly drawn in and I simply must paint. Sometimes it's the color, sometimes the light, sometimes simply the line of a distant ridge. What ever it is that causes me to stop, to look, and perhaps to make a mark on paper or canvas, I'm deeply grateful for the gifts of inspiration that I'm given."

Marshall Noice has been creating images of landscapes for over four decades. He works extensively in photography, oil painting and pastel painting. Noice also works in traditional printmaking methods including etching, collagraph, and
monotype. His work has been featured in numerous magazine articles and is included in several books. In 2013 his paintings of the Tetons were showcased in a major new publication Art of The National Parks, Historic Connections, Contemporary Interpretations. He lives with his family in Kalispell, Montana.

For more about Noice's use of vibrant color, see the article, The Wild World of Color, in the current ARTS issue of Big Sky Journal. For further information on Noice and his exhibit: Defying the Literal, please call the gallery at 406.587.8860, email gallery@oldmaingallery.com, or visit oldmaingallery.com.