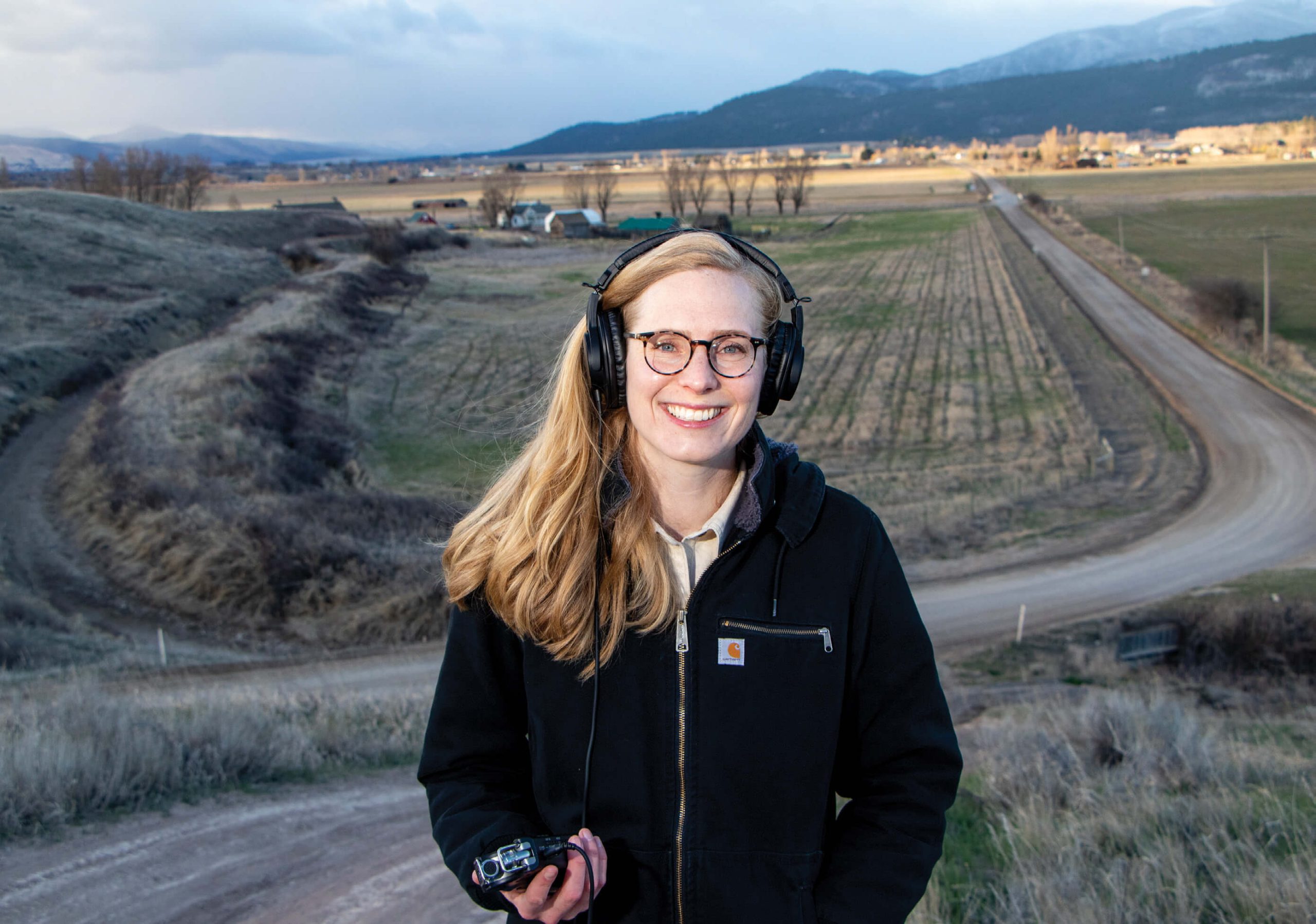 Writer and creative entrepreneur Megan Torgerson is working on finishing the second season of her podcast "Reframing Rural," which was inspired by being born and raised in the small town of Dagmar in northeastern Montana.
01 Jun

Local Knowledge: Reframing Rural

in

America has long had a conflicted relationship with its rural spaces. "It's the rural idyll versus the rural illicit," says Megan Torgerson, founder of the podcast "Reframing Rural," referencing the dualistic beliefs that arrived with European colonizers. "Today, people either view rural as this kind of utopia and peaceful coexistence with nature, or, on the other hand, it's lawlessness and boomtowns and people brewing meth."

As a nation, we have a habit of glorifying wide-open landscapes and vilifying — or at least misunderstanding — the people who live there. Flyover country tends to get short shrift in media coverage and mass entertainment, and its denizens are frequently portrayed as one-dimensional characters who conveniently fulfill stereotypes: Bible-thumpers, rednecks, hapless farmers, irate Trumpers.

But, with her podcast, Torgerson is out to challenge those stereotypes and set the record straight. "Most of the mainstream media I [saw] portrayed rural America as a backward place lacking in culture, education, and economic vitality," she says in one of her episodes. Instead, she wants listeners to understand that the nation's less populated communities are home to diverse stories and experiences. "I hope that, by hearing stories from rural people, listeners realize that they're just people. Ultimately, a big goal of my first season was to share that, despite their politics, religious beliefs, or occupation, they all want what's best for their family and their community — we're all trying to do our best. I hope that [urban listeners] see themselves in the characters, and I also hope that they understand some of the issues that are happening in rural America a little bit more acutely."

Born and raised in the tiny unincorporated community of Dagmar, in northeastern Montana, Torgerson grew up surrounded by land and stories. "I was always interested in hearing my grandparents tell stories," she recalls. "I'm the youngest of four girls, and far younger than my oldest siblings, so I would stick around at the table and listen to the older people."

As she got older — and especially once she moved across the state to study English at the University of Montana in Missoula — she realized that these kinds of stories, and the small community she grew up in, were relatively foreign to just about everyone she met, even others who grew up in Montana. "People would ask where I'm from, and when I'd tell them eastern Montana they'd say 'Oh, Billings!' But Billings is about the halfway point between Missoula and my farm," remarks Torgerson. "I'd say 'No, five hours east of Billings.'"

And it wasn't just a misunderstanding of geography. As she moved around the country after college — first to Portland, Oregon, then Asheville, North Carolina, and, finally, Seattle, Washington — she realized that most of the people she met were entirely unfamiliar with what agricultural life is really like: the highs and lows, the exceptionally long hours, the whims of weather, the market forces and policies. She began mulling over the idea of a podcast that would shed light on this part of America, and realized that the perfect place to start was in the place she knew best. "[It's important] to share the story about my family farm, and cycles of modernization and globalization, the 'get big or get out' policy that has led to a dwindling population in my hometown," says Torgerson. "What are some of the reasons that rural America has been suffering? It's not that these 'dumb farmers' can't make it work, there are real cultural forces and policies in play that are making it as such."

In the podcast's first season, Torgerson profiles her own family, as well as other characters from northeastern Montana, including an environmental compliance officer working in the oil and gas fields, an Indigenous history teacher on the Fort Peck Reservation, and a bus driver/preacher/mailman/taxidermist from her hometown. She hopes that, by sharing their stories, she can "make a case for why we should think about people — not [just] headlines or statistics — when we think about rural America."

She also hopes that her podcast finds rural listeners as well, maybe even those who are all too familiar with the challenges and hard choices associated with living in isolated places. "When I'm writing, I'm thinking about people who were raised in rural America, because I think it's really important for them to see representations of themselves that are more full. I think about the phrase Chimamanda Adichie coined: 'the danger of a single story,'" says Torgerson. "If you only see one portrayal of yourself, you're at risk of becoming a self-fulfilling prophecy. So all the doom and gloom around rural America, I'm trying to present something else."

For the podcast's second season, Torgerson broadened her scope beyond her home turf, highlighting stories of people who are rewriting rural narratives, upending the status quo, and shedding light on the social, cultural, and political forces that shape America's hinterlands. Among them are Sarah Calhoun, founder of the successful women's workwear company Red Ants Pants, producer of the Red Ants Pants Music Festival, and executive director of the company's namesake foundation; Jeanie Alderson, a rancher in the Tongue River Valley and former chair of the Northern Plains Resource Council; and Ed Roberson, founder and producer of the acclaimed "Mountain & Prairie" podcast.

With plans already underway for seasons three and four, it's clear that Torgerson's passion project isn't about to slow down any time soon. "I feel like I have a responsibility to Montana, and that's something that fuels my work," she says, explaining that she's eager to get back out on the landscape this summer and fall to document — in sound, photography, and video — the people and places of this state.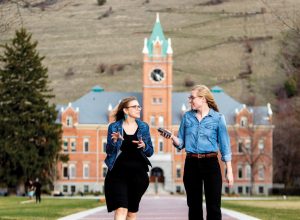 "I keep returning to this metaphor that I shared when I was first starting the project: I want 'Reframing Rural' to be like you're holding a camera and looking through the lens at a flower — and the focus is on the flower — but I want to shift the focus to the hills in the background instead," Torgerson says. "I just want to move past the stereotypes and share our common ground."
Melissa Mylchreest is a freelance writer and artist based in western Montana. When she's not at her desk or in the studio, you can find her enjoying the state's public lands and rivers with her two- and four-legged friends and family.
Jeremy Lurgio is a Missoula, Montana-based freelance photographer and videographer, as well as an associate professor at University of Montana's School of Journalism. His work has appeared in a variety of film festivals and numerous publications, including The New York Times, The Boston Globe, The Washington Post, USA Today, and more.