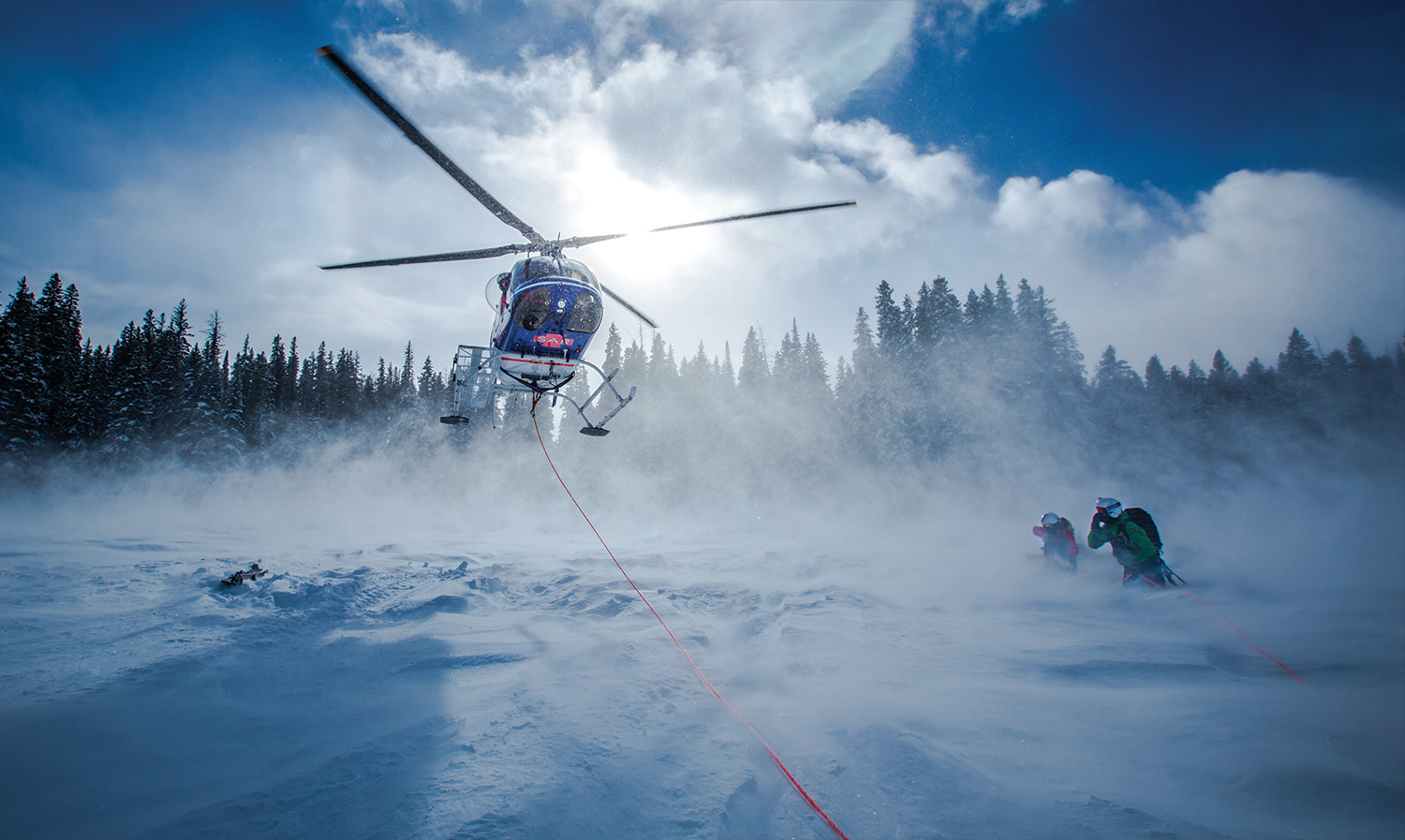 Practicing snow landings is an important part of the team's helicopter training.
30 Nov

Local Knowledge: Ready for a Rescue

in

People find a lot of ways to get into trouble in Teton County's backcountry. And when they do, Stephanie Thomas and her team at Teton County Search and Rescue are ready to help.

The team typically responds to between 80 and 100 calls per year for incidents ranging from medical emergencies like asthma attacks, strokes, and heart attacks, to injuries like slicing a foot with an ax, being kicked in the head by a horse, crashing a paraglider, or wrecking a mountain bike, to worries about overdue hikers, cavers, and others.

Not only does Thomas head out on calls as a search and rescue volunteer each year, but as executive director of the Teton County Search and Rescue Foundation, she does the behind-the-scenes work necessary to keep things running smoothly. She raises money to send volunteers to advanced training sessions, buy uniforms, provide meals, and fund community education and outreach, including the Backcountry Zero program aimed at reducing fatalities in the Tetons. She plans events like the Wyoming Snow and Avalanche Workshop, coordinates with agencies, and builds partnerships.

Thomas first began working for the foundation in 2010 when it became apparent that the organization needed to construct a building of its own. She quit her job with the Jackson Hole nonprofit Friends of Pathways to raise funds for the building, which now includes a training and meeting room, a kitchen, lockers, a helicopter hangar, and large bays for vehicles like trucks, snowmobiles, and boats.

After 10 years of volunteering for search and rescue, she knows her day-to-day schedule could be upended at any moment when someone needs help.

"My day often gets segmented into: I'll be at work, then I'll need to leave for a rescue, then I'll come back to work," she says. "I have three young kids, so rescuing for me is really part of the juggling act of my life."

Volunteers juggle a lot, and they stay busy. In a 12-month period, volunteers donated 10,860 hours to rescues, trainings, and community events.
Thomas and the crew debrief on the helicopter landing pad at the search and rescue building.
"The people who come to rescue you aren't paid," she says. "I think a lot of times people think they're like cops or firefighters or EMS, that this is their job and they get benefits and maybe a car, but they don't. They're literally the guy down the street who owns the paint store. They leave their professions, leave their homes to come do this."
Thomas enjoys all aspects of rescues, from coordinating the logistics of a backcountry search to spending time with those rescued. "I love working with patients," she says. "I have an education background and I love just talking with people about their experiences, what happened, how they got there. Sometimes you're spending hours with people trying to get them out. So I really love patient care."
Dr. A.J. Wheeler, who started volunteering with search and rescue in the same incoming "class" as Thomas 10 years ago, appreciates her personality and what she brings to the team. "Stephanie is very candid," he says. "She won't pull any punches. She'll let you know exactly what's going on in her mind, and that helps facilitate getting things done.  She's just a wonderful person to be around in general, with that infectious enthusiasm for everything she does."
Like many search and rescue members, Thomas joined the team after having a few close calls of her own. One day after work many years ago, she decided to go for a quick backcountry ski. The afternoon turned foggy and overcast, and she miscalculated where she was. She soon realized she was in a sketchy spot, alone, at 3 p.m. Knowing she was in a bad situation, she quickly made her way out safely, but the experience made her aware of how easy it is to find danger outdoors.
Thomas knows that rescues also can be hazardous. She recalls one of her first that started with a bumpy helicopter ride in poor weather to an injured snowmobiler in Granite Canyon. As they flew to the scene, one of her colleagues said to the pilot, "You know I have kids, right?"
"I was like, 'Oh, wow, we're in this,'" she says. The pilot landed skillfully, but it was freezing and darkness was setting in as they began treating the patient. "I just had this kind of slow-motion playback in my head that this is a real scene. It was kind of surreal."
Search and rescue volunteers aren't always the first on the scene — oftentimes, people will help each other before the rescuers arrive. This summer, Thomas went on a call to assist a mountain biker with an injured ankle, but by the time she reached the patient, an orthopedic surgeon who happened to be biking nearby had already reduced the fracture. Thomas prepped a vacuum splint as another team member asked questions, and they were able to quickly extract the patient on an ATV.
"Volunteers get a lot of credit, but a lot of people self rescue," she says. "A lot of people help each other out. I just think it's so great when people take it upon themselves to really be prepared out there and helpful. I see that more and more in our community, people kind of stepping up and not just worrying about themselves but taking care of the tribe."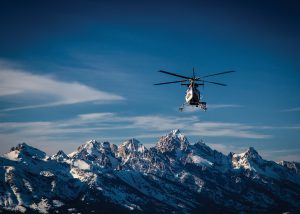 The team's work can be seen beyond the county lines. Local filmmaker Dirk Collins and his production company, OneEyedBird, spent a winter season with the team creating a documentary series for the Outdoor Channel called "Backcountry Rescue," which aired last fall. Thomas notes that they wanted to send an education-and-prevention message to viewers.
"Our team doesn't love being in the spotlight," she says. "They love to go out and do the rescues and train and then go home to their families or back to their normal lives. There aren't very many movie stars on the team."
She adds, "To be able to help somebody on a really terrible day is such an honor. Everybody on the team is willing to do whatever job is in front of them to be sure we get people out as quickly and safely as possible."