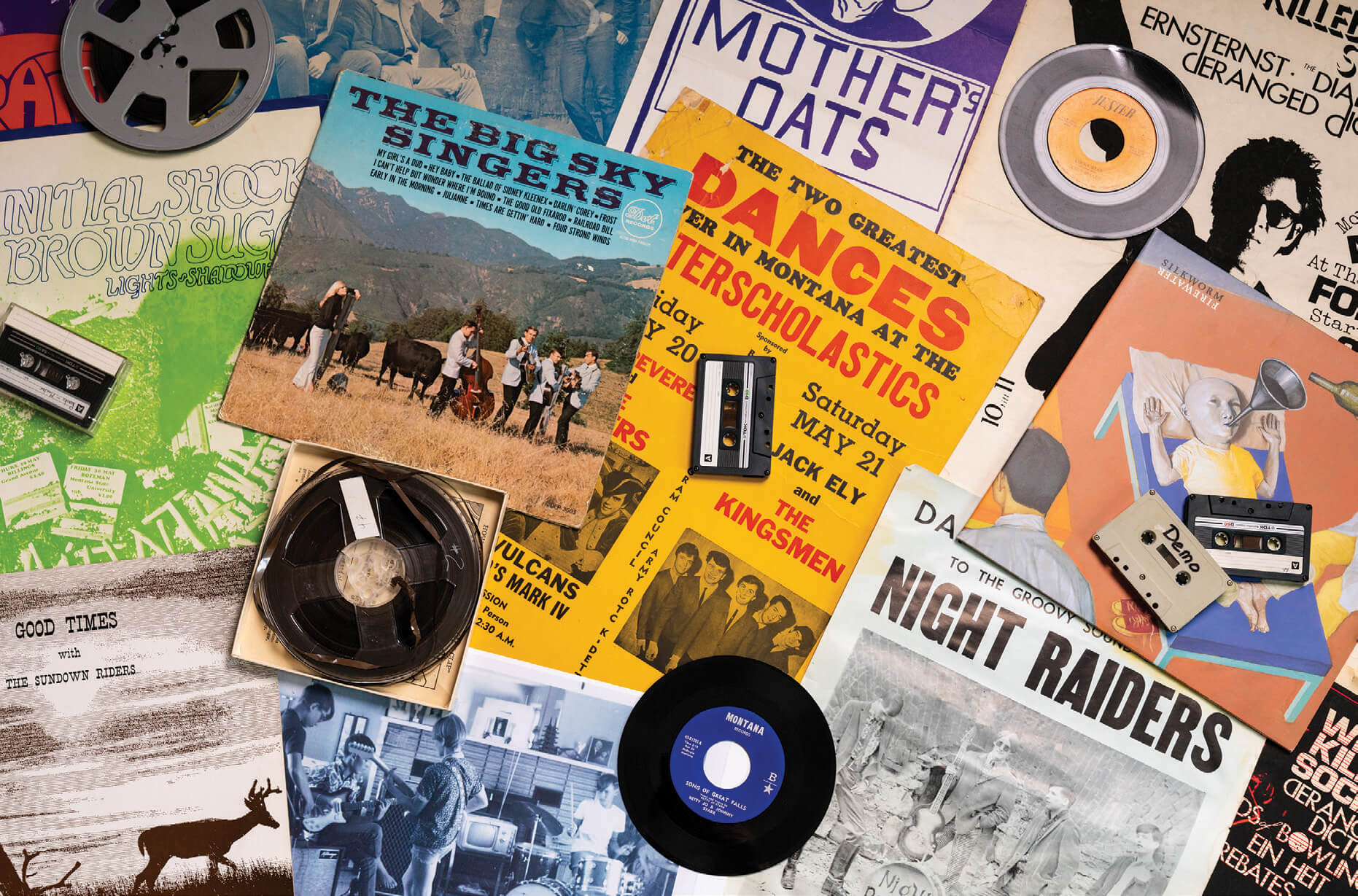 Martens has collected Montana music and ephemera for 30 years, in formats ranging from reel-to-reel tape and 45 rpm records to local band posters.
01 Jun

Local Knowledge: Lost Sounds Montana

in

Most music aficionados don't think of Montana — let alone Havre, Montana — as a hotbed of sonic Americana, but Dave Martens is changing that view. Martens is a Havre native, a pedal steel player, and the curator of a music archive he calls Lost Sounds Montana, which showcases and preserves some of the most striking music to come out of the Treasure State.

All his life, Martens' passion has been music, whether collecting records by his favorite guitarist, Jimi Hendrix, at 9 years old or archiving band posters and flyers in a flat file in college. "The first time I got into collecting posters, I was outside Rockin' Rudy's record store when I was in fourth grade, a point where what little I knew about music was from MTV," Martens explains. "I was amazed that people who played music live in places like Missoula, so I'd take a poster down and go into Rudy's and ask if they had any music by whoever it was on the poster. That's sort of how I got started."

Some seminal Montana bands he discovered and started collecting included Silkworm, Jon Spencer, Boss Hogg, and Gas Huffer. "At that time, finding a record player that worked was difficult because it was right during the transition to CD," Martens says. "I got the first Silkworm LP, but it took me a long time to realize it was a 45 rpm, not a 33."

Though Martens grew up in Havre, he spent a fair amount of time visiting relatives in Missoula and learned how to play guitar from his uncle, who was a musician there. When it came time to attend college, Martens chose Missoula's University of Montana and spent four years playing in one of the most respected alternative country ensembles of the last 20 years, The Best Westerns.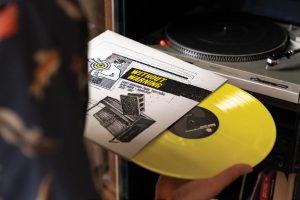 After he received a degree in speech therapy, he returned home to work in the field, but he also began seriously compiling a collection of Montana music, much of it on obscure 45 labels, cassette tapes, and even the brittle old 78s. He'd spend hours digging through thrift store bins, haunting garage sales, and connecting with like-minded collectors ferreting out obscure Montana recordings, many of which were never released.
Lots of music collectors have found a kindred spirit in Martens, but few have taken their obsession to the next level: actively archiving and re-releasing the cream of the crop to expose the music to a wider audience. For years, Martens hosted a website called "Lost Sounds Montana," which offered downloads of some of the most obscure Montana-issued or -recorded 45s, 33s, and 78s. But Martens took an important step further in 2015 when he issued a compilation of 1960s Montana rock-and-roll bands called Long Time Comin'.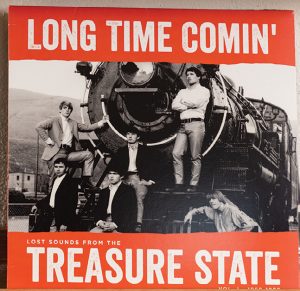 Since then, he's also issued Billings-based band The Frantics' unreleased, lost album, Birth, in 2018, and a few others, including a recent punk and post-punk compilation called Without Warning in 2022.
When Martens decided to do Long Time Comin', he was mentored and guided by other collectors like Collin Pruitt, Mike Steinberg, and Doug Hawes-Davis in Missoula. Martens tracked down living band members for all of the songs and did yeoman's work putting together a comprehensive set of liner notes detailing each song, band, and the connection to Montana. Longtime collectors Steinberg and Pruitt went on to open a record store, Slant Street Records, in Missoula; Hawes-Davis was already well-known as the documentary filmmaker who had made The Gourds' music video, All the Labor, among other award-winning films.
Martens' first foray into the Lost Sounds Montana production business was a stunning success, selling out all 500 Long Time Comin' LPs in a few months. As Jeff Ament of Pearl Jam notes on the back of the LP, "No one knew about these bands except for their respective communities, until now. Who knows what might have happened if any one of these bands had moved to L.A.?"
Hawes-Davis further amplified this perspective: "Every state needs a Dave Martens, and Montana is incredibly fortunate to have him. To call his music-preservation work 'challenging' would be the understatement of the year. Tracking down the recordings — from cassette, reel-to-reel, or well-worn 45 rpm singles from the 1960s or earlier — and recovering and digitizing the media, locating the artists, dealing with copyright, etcetera, etcetera, etcetera — it is a huge labor of love that is an amazing gift to music fans."
Martens is currently at work putting together an LP for the 1960s Helena band Night Raiders, who had one song featured on Long Time Comin'. "They had put together a full album on acetate at Valtron Recording Studio in Helena, which was never released," Martens says. "We tracked down the master tapes, got them digitized, and we will soon be able to deliver to the world this lost album from 1966."
Martens says he's got enough music archived now to put out a 1970s-focused compilation record, but he struggles to find the time. "It's a lot of work," he says, grinning. "Tough to balance having a job, a family, skiing, playing music, and trying to put all this music out there."
Martens' digital archive has moved to Bandcamp, a website where you can download his album reissues while treating your ears to the timely sounds of dozens of obscure, neglected, or otherwise forgotten Montana musicians (lostsoundsmontana.bandcamp.com). He also hosts a YouTube channel (youtube.com/@lostsoundsmontana3467).
If you love Montana and its music as much as Martens does, chances are good you'll burn more than an evening or two diving down the many rabbit holes that he has opened, absorbing the archived sounds that prove Montana has always had a place in the music scene.
Aaron Parrett is a professor of English at the University of Providence in Great Falls, Montana, and runs a letterpress shop called Territorial Press in Helena. He has been widely published in many fields; his most recent book is a collection of short fiction called Maple & Lead. He lives with his wife and daughter in Helena.
Havre, Montana-based photographer Jessica Brown studied at the Rocky Mountain School of Photography in Missoula, Montana. Her mission is to create images that promote local Montana businesses and showcase the beauty of the Western lifestyle.