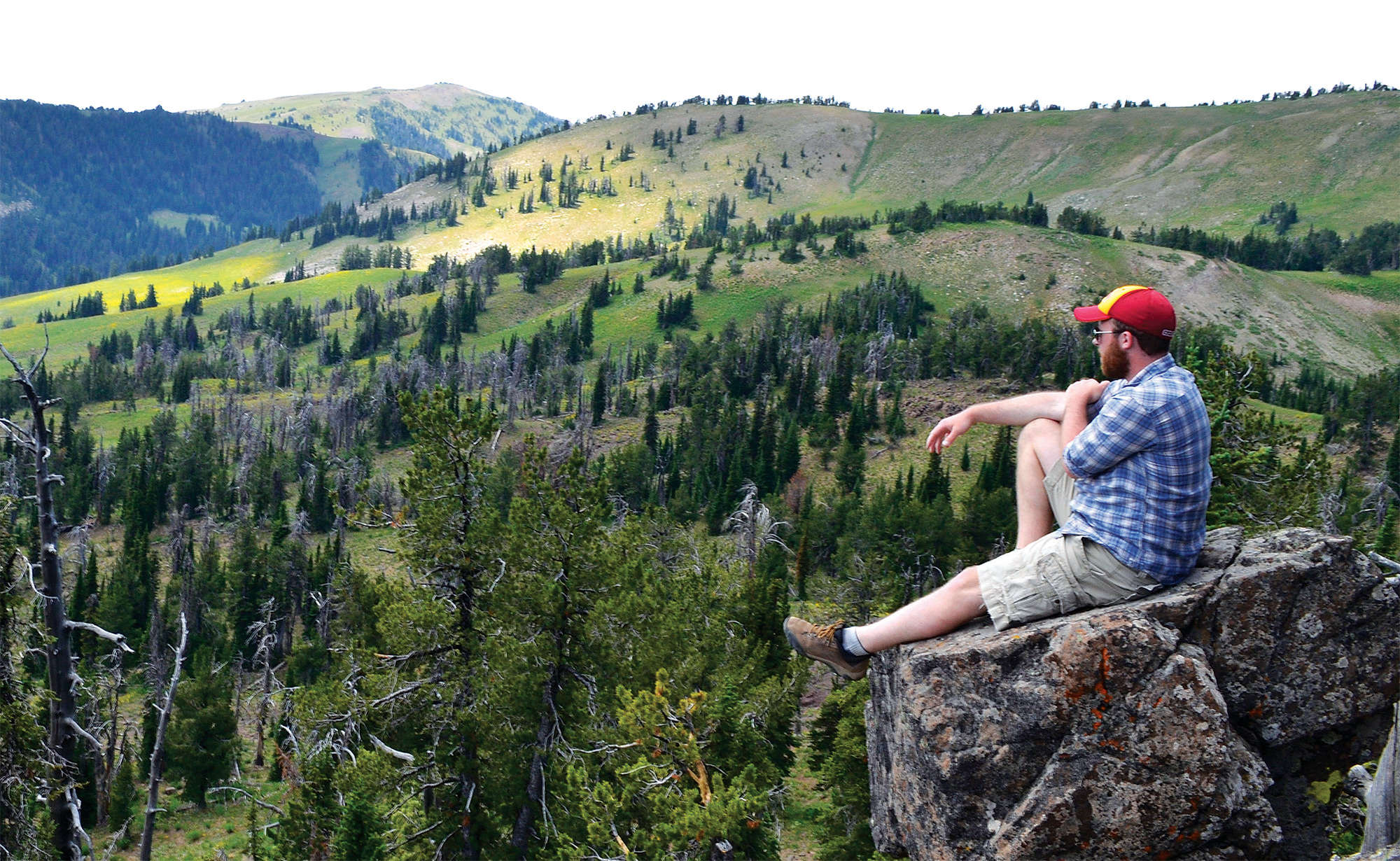 29 Jul

Listening to the Landscape

in

IN 1964 A YOUNG MAN BY THE NAME OF John Taft came into the Centennial Valley, a 60-mile long swath of near-pristine grass and wetlands draped above 6,000 feet, east of the Continental Divide along the Montana-Idaho border. At the time, the young Taft was on assignment for the National Audubon Society, traveling the West to document environmental degradation. This was the era of DDT and burning rivers, Silent Spring and a growing, environmentally concerned citizenry. Tall, loose-limbed and fit, Taft was no stranger to compromised landscapes, controversy, or for that matter, beauty. But what he found surprised him.

Red Rock Lakes Wildlife Refuge makes its home there, as do the last viable population of Arctic grayling in the lower 48, and there are more trumpeter swans than people. Even by Montana standards the valley is charismatic megafauna-rich, and based on its intact ecological systems, expansive wetlands, diverse native fauna and flora, and unique concentrations of rare species, the Montana Natural Heritage Program has rated the Centennial Valley one of the most significant natural landscapes in Montana. Last year, writer and New York Times columnist Tim Egan called it "slack-jaw beautiful." Yet oddly, to this day the Centennial Valley remains surprisingly little known. Longtime Montanans will often draw a blank when the name is mentioned.

Standing there in 1964, Taft knew what he was looking at. He could see strip malls and condos, ranch lands plowed under for golf courses. "My Lord," he said to himself, "half of the land in this valley is private and it's going to be chopped up in a matter of time and be gone." With this in mind, Taft returned in 1972 and purchased property at the mouth of Odell Canyon in the heart of the valley. Then, he and his wife Melody built a handful of cabins and began inviting every person of influence they could think of to come visit, flying them in, wining and dining them, letting them see firsthand the abundance and splendor. The only stipulation? "You have one obligation to us," Taft would say. "We want you to go back and write a letter to your congressman and say you want $4 million to buy up the ranches."

Rumor has it, Senator Max Baucus received more mail in 1985 about the Centennial Valley than any other issue.
Today, more than half of the Centennial Valley has been set aside, never to be developed, thanks to the U.S. Fish & Wildlife Service's conservation easement plan, The Nature Conservancy and private landowners. At the same time, local ranchers, some with roots in the valley that go back four generations, can still run their cattle as they always have, can still chap their lips in the high altitude sun. That same sun also shines on the newly conceived Taft-Nicholson Center for Environmental Humanities Education, a cluster of 24 renovated log buildings on 16 acres that was once the stagecoach town of Lakeview and is now a satellite campus gifted by the Tafts to the University of Utah.

Twenty-eight miles up the bladder-rattling dirt road off Interstate 15 from Monida, the town of Lakeview has seen its share of changes. Sporting a population of many hundred in the early 1900s, it fell to one soul shy of being a ghost town in the 1990s. Driving past the decay, the Tafts long had their eyes on the remnants of the town, which became more than just an eye the day Melody remembers John walking into the room and announcing, "Honey, I got the town." To which she replied, "What town?" And he said "Lakeview."

She also remembers the first time she truly set foot there, went inside its buildings. Her first thought: "We'll have to burn it," she recalls.

Politely speaking, the buildings were in abject disrepair — a dozen log structures sinking into the ground, rotting from the bottom up, trash and debris everywhere. "We spent the first two years just hauling garbage out," she says. Then with the financial support of Bill and Sandi Nicholson, friends from Texas, the Tafts began bringing the historic town back to life. They put a new septic system in, buried power lines, jacked floors up. Melody made 75 trips to Bozeman and back for all manner of supplies. It was a heady time, and yet even as they drove nails and sewed drapes, "I didn't have any real plans," Taft admits, "no concept where it was headed." Enter Robert Newman, dean of the College of Humanities at the University of Utah.
In the mid 2000s, the University of Utah began the first environmental humanities program in the country. Before that, most environmental programs were housed in either the biology or public policy departments, but never were the twain to meet. Newman, along with writer Terry Tempest Williams, who teaches at the school, recognized there was a gap. "It was our feeling," Newman says, "that we weren't going to solve the huge environmental questions of the day just from the perspective of biology or just from the perspective of public policy. We needed to bring the two into context, and the humanities' perspective was the way to do that."

The idea behind the new program was to provide a cultural, historical, social and literary milieu for how future environmental leaders might implement biological and public policy solutions. What was missing, the two soon came to see, was the need for what they called a "living laboratory," a place where classroom theory and field study could meet, bounce ideas off of each other, cross pollinate. The restored Lakeview, smack dab in the center of the biologically rich, cattle-thick Centennial Valley, was the exact classroom Newman needed.

John and Melody Taft liked what they heard from Newman. Previously they'd approached the University of Montana and Montana State with offers to gift the resurrected Lakeview to the schools, but were met with silence. After discussions with Newman, the Tafts agreed in 2010 to a three-year trial period in which the university would bring students out for the summer, run classes and workshops, host artists-in-residence and hold symposiums for the local community.

Speaking from the back porch of the Taft ranch (where an hour later we will watch a playful river otter attempt to board a canoe) Frank Carter leans back in his chair. Carter is the Bozeman-based regional director for communications and development for the Taft-Nicholson Center, a former student at the center, and, to be truthful, as playful and energetic as the otter. He speaks with unabashed enthusiasm about the center and the Tafts, and is all in with the idea of what he calls the "perfect collision" of sciences and humanities.
"My vision for the center is one of inclusivity," Carter says. "I think that we have to maintain the Taft legacy, but we also need to be a center that is not quote, 'simply a University of Utah center,' but a center that is a staging ground for community engagement. And by that I mean with the traditional ranchers and the progressive ranchers, with the Nature Conservancy and the refuge staff and scientists, as well as with private landowners. Together this community has created a remarkable conservation legacy that continues to grow."

He goes on. "I think we have a deep responsibility to this landscape, to this community, to the Greater Yellowstone ecosystem. We want center participants to have an all-inclusive perspective of how this place operates and why it looks the way it does, feels the way it does. We want to introduce them to the transformational power of the Centennial Valley."

Carter sees the center as a breeding ground for future generations of environmental leaders, a place where they can come to understand different perspectives, and — even more importantly — meet those perspectives face to face. "I think what we see today is an environmentalism that is largely polarizing. I think that is not what is going to work if future environmental leaders are going to be successful. If we are going to make a difference, quote 'change the world,' we have to create bridges. We have to find a way to converse, to find solutions together."

"What we're trying to do here," he says, "is create those big ideas as a community of people by bridging the sciences and humanities. I think it's critical work. It's the work of the future."
On the weekend I visit, the future is sitting in a line sipping coffee and answering questions from audience members. For two days, speakers and panelists have convened for a symposium titled, "Reimagining the Western Landscape — A Place for Wildlife." True to the center's mission, the symposium has brought together nearly all the players in the valley: ranchers, biologists, painters, poets, activists, academics, all here under the banner of how to share the Centennial with its silent majority of original members, the wild feathered and furred that make their living just outside the peeled logs and windows. Standing in front of one of those windows is the keynote speaker, writer and conservation activist Terry Tempest Williams. She references Yellowstone and the Centennial Valley, telling the capacity crowd they need to be worthy of its predators.

The next day I have the opportunity to speak with Williams in private. While 300-year-old Douglas firs finger the fog behind her and a rattling Kingfisher spikes into the pond, Williams runs a hand through her silver and white shoulder-length hair and speaks softly. Evident in her voice is a sincere empathy for all sides represented at the symposium, animal and human alike, red-tail to rancher.

"I think that our greatest task is to listen," she tells me, "to the land, to the people who have been here a long time and to the wildlife. This is a place of refuge and I think we have to remind ourselves of that and be respectful of that. I see it as a privilege. I see it as a story emerging."

Story, for Williams, is everything, but not because she's a writer, but because it's what links one generation to the next, what binds each of us, no matter who we are, to the land and the place we call home.
"I have a lot of respect for John," Williams says when I ask her. "I think he and Melody have had a vision and they love this valley. … But what I love most about John Taft is he is willing to have the conversation. I do think he has an open heart, and I do think he has a willingness to learn. And I've learned tremendously from him. We haven't always agreed, but that's why I love him, because our relationship has been based on mutual respect and a shared love of the wild."

"This center is another piece of the mosaic," she says. "It's a story of engaged community."

This weekend, the community of all living things is getting drenched. For two days the Montana skies have poured down, drumming in loud applause on the roofs and road, wetting the shoulders and shoes of all who are attending — but not dampening their spirits. Words like "hope" and "bridges" and "compromise" and "community" and "together" are repeated over and over. As always, such things are easier said than done, but it's not a "Kumbaya" naiveté they are born from, rather a genuine understanding that the future is all-inclusive — needs to be — and that you can't get there alone.

So it is on the morning I'm set to leave that the clouds lift just a little, just enough for my eyes to see what all the fuss is about, for my jaw to go slack. "You have to introduce people to the valley," Melody says, "so they can understand it, so they can preserve it. Otherwise it's gone."

With my wife, I drive the 28 miles back to pavement slowly, heart full, fingers crossed, white swans sitting on dark patches of lake as if all of creation wasn't miracle enough.
---
Editor's Note: The Taft-Nicholson Center is open June through October and hosts an average of 300 participants per season. For more information please contact Mary Tull, director of the Taft-Nicholson Center via email mary.tull@utah.edu or phone (801) 864-9622; Frank Carter, regional director for communications and development, at frank.carter@utah.edu, (307) 699-1445; or visit taft-nicholson.utah.edu.