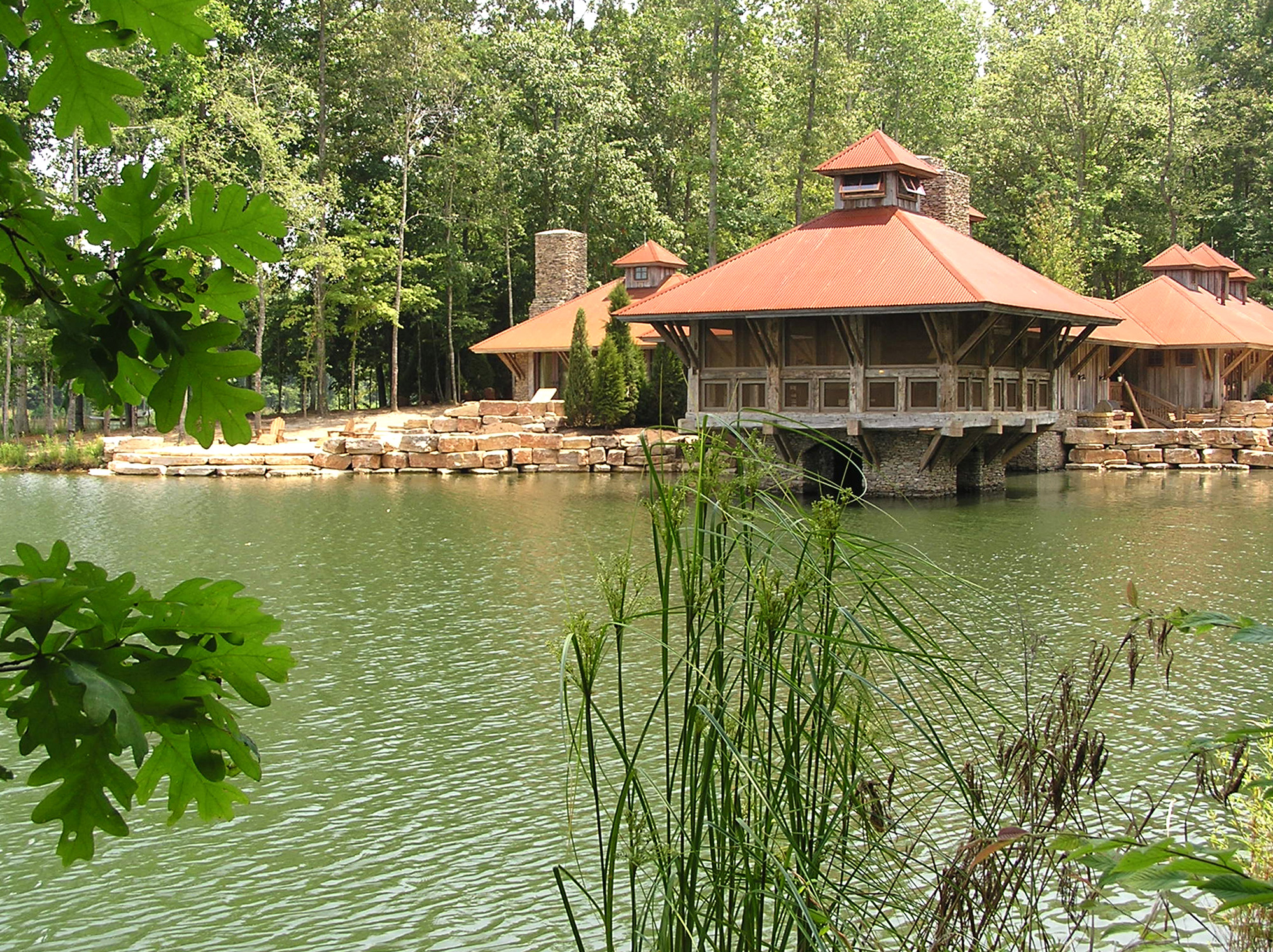 23 Jul

Western Design: JLF & Associates

in
---
The architectural firm JLF & Associates has built a reputation in the Rocky Mountain West that borders on iconic. Credited by many to have initiated the reclaimed building materials movement in the region, JLF & Associates has built a reputation based on the integrity of design. Today, the firm's principals — Paul Bertelli, Logan Leachman, Tammy Hauer, Dick Storbo and his successor Ashley Sullivan — carry on the fundamentals of architectural innovation that has evolved over the last three decades.
Founded in 1979 by Jonathan Lipe Foote in Livingston, Montana, JLF & Associates redefined regional architecture in the West by incorporating reclaimed materials into new construction. Since then there have been a lot of imitators, driven by consumer interest and fascination with the romance of the historic Western architecture.
"Our clients seem to be more aware of architecture and its effects," said Paul Bertelli, design principal with JLF, who joined forces with Jonathan in 1979, "Many are considering a lifestyle change and thinking about a multi-generational legacy. A home can reinforce family values and bring people together … it can be inspirational."
At JLF & Associates the mantra is: This is a process, not a product. That translates to a communion with the clients, the site and the raw materials. The basic tenets of JLF & Associates are honesty in materials; respect for scale; regional context; comfort; simplicity; and craft. The firm designs beautiful, human scale buildings that are compatible with the land. It began with Jonathan Foote and continues today in a new form.
As an architect who graduated from Yale, practiced in Connecticut, moved West in rebellion and then taught at Montana State University's architecture department from 1979 to 1989; his work and philosophy has influenced a generation of new architects. As a result, over the course of decades JLF- designed homes became a highly prized brand. When Foote opted to retire from the firm for health reasons in 2000 his key associates felt bound to continue the legacy of JLF.
Since opening its doors, JLF & Associates has grown from the vision of one architect into the synthesis of many. The firm made its mark by regressing from an era of postmodernism and high-tech experimentation by allowing natural materials back into buildings. That interpretation meant that good design drove the process no matter how long it took.
"As a small firm design drove our values," noted Bertelli, "That often translated into a very vernacular style of the Western built environment and we haven't lost that, but what clients are asking us to do now is to contrast the artifact with contemporary ideas."
As a result, the palette of JLF designs has broadened. First by the fact that the firm reaches beyond the Rocky Mountains and has built projects in Montana, Wyoming, Idaho, Colorado, California, Texas, New York, Tennessee, Wisconsin, Michigan and Pennsylvania, proving the firm's ability to adapt and be inspired by any region's rich culture and unique built environment. Second, by the fact that the materials have expanded from log and timber to a combination of wood, glass, stone and metal.
"All of the partners worked with Jonathan," noted principal Logan Leachman. "He had a certain sensibility about the West and expressed it through an honesty of materials. The JLF brand has a great reputation locally and in Jackson, Wyoming, but we have been able to adapt that original design sensibility and apply it to other regions. We've pushed it to another level by incorporating glass and metal while maintaining the simplicity of materials."
At the center, however, is acknowledgement from JLF that the firm's projects, at home and afield, would not be possible without JLF's strong design-build relationship. The construction company, On Site Management, evolved from the architectural practice, forming a relationship of trust that marries the art of architecture with the necessary quality of craftsmanship.
"We are not just building houses, we are building something for people and to do that we have to get to know them really well," said Dick Storbo, principal architect, "Architecture is a communication process that involves 100 to 300 people over a two to three year period who need to get the same message and working directly with the contractor is the best way to accomplish that."
The airy master bedroom centers on a parged stone monolithic, mantel-less fireplace. Allowing the natural materials to show their character rather than adding too much detail was essential to this design. Photo: Matthew Millman Photography
At JLF & Associates architecture and building are seamlessly united with close communications throughout a project. The firm works hand-in-hand with just two contractors, On Site Management of Bozeman and Utah-based Big D Construction, thus JLF & Associates is able to ensure quality and cost control so that the homeowners' vision can become a reality.
Ever-focused on process over product, principal and C.F.O Tammy Hauer sums up JLF & Associates clearly. "The work speaks for itself because of the quality, honesty and integrity of the design."